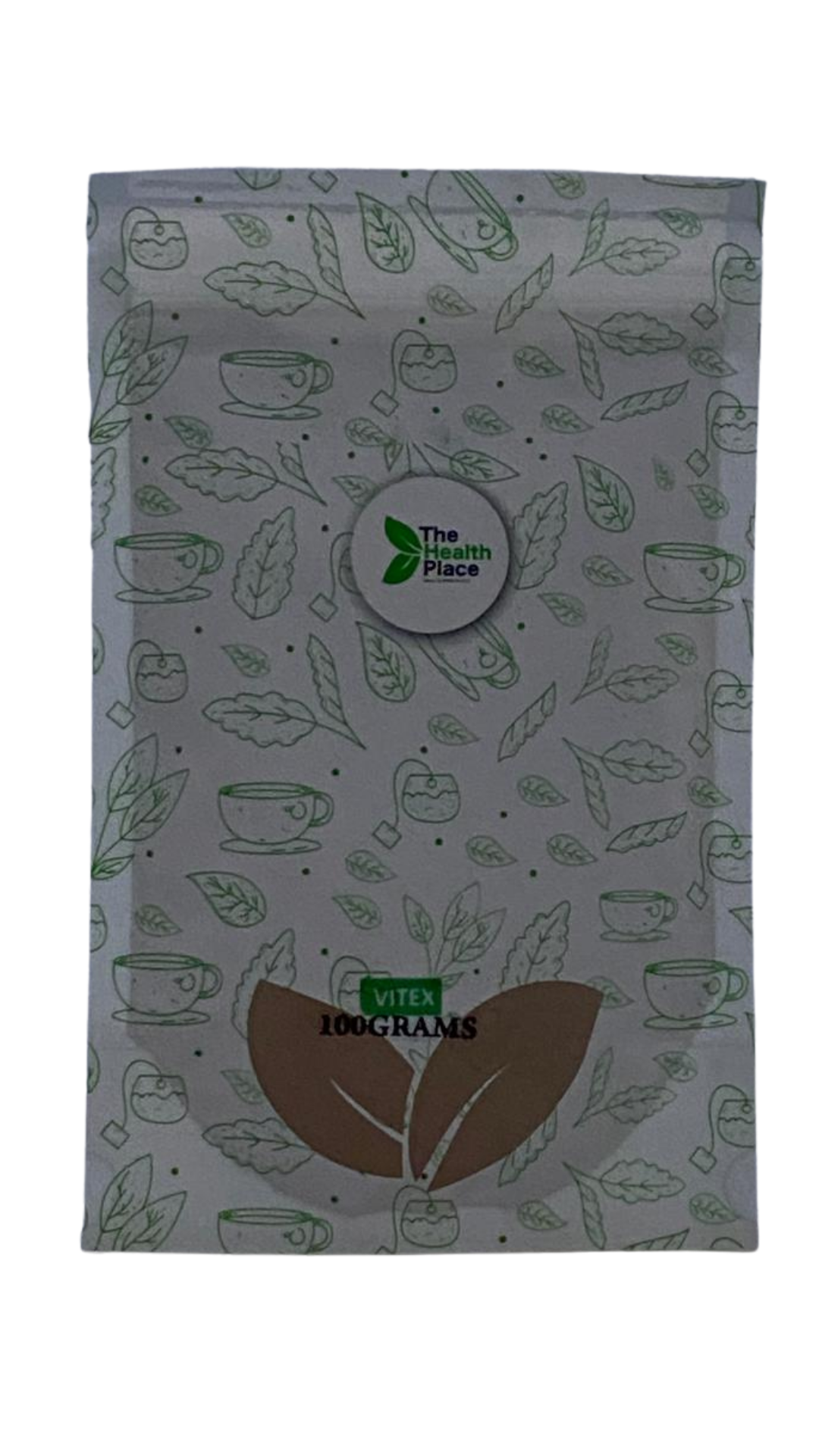 Vitex Chaste Berry -100 Capsules 500mg each
Sale price
₦6,500.00
Regular price
(/)
---
 Scientific Name: Vitex agnus-castus L.
Origin: USA
Scroll down and choose capsule or powder
The chaste tree is native to the eastern Mediterranean, Its peppery fruit has been used for over two thousand years; at least since the time of the Greek physician Dioscorides who recommended it to help the wives of soldiers remain chaste while their husbands were in battle.
Vitex has many impressive benefits

High Prolactin
It decreases prolactin levels and rebalances other hormones including estrogen and pogesterone and reduces PMS Symptoms, ence it's reference as a "female" herb.
Regular Ovulation
Vitex promotes regular ovulation and healthy ovaries. In conditions like PCOS and endometriosis, Vitex is helpful in restoring ovulation
Regulating Progesterone
vitex is also very beneficial in regulating progesterone levels. Progesterone is important in preparing the uterine lining for implantation and thus very important when trying to conceive.  
PMS and Menstrual Difficulties
Vitex agnus-castus-a herb that has been used for menstrual difficulties for over 2500 years
Vitex contains various alkaloids and flavonoids that are precursors of steroidal hormones

The uses of chaste tree berry include reduction of premenstrual syndrome (PMS), menstrual cramps and other pre-menopausal symptoms

Studies have shown a reduction in breast tenderness and pressure, headaches, bloating and fatigue in women who took the herb regularly and over time
 Amenorrhea- Absent Periods
Fibroids
Vitex is the primary herb employed by herbalists and integrative medicine practitioners for hormonal modulation in the botanical treatment of fibroids.
It acts as a dopamine agonist, resulting in a reduction in prolactin release.
Prolactin may play a role in fibroid growth. It use however may result in the reduction of apparent estrogen excess due to relative progesterone deficiency, increased progesterone levels have been shown to result in an increased mitotic division in fibroid tissue. 
PCOS and Ovarian Cyst
 Vitex has been reported to possess a wide variety of biological effects like as an anti-inflammatory, analgesic ,antioxidant,antifungal,antiviral, enzyme inhibitory action and also used in gynecological disorders including ovarian cysts.
Research studies indicate that vitex has significantly improved insulin resistance and hyperglycemia condition which is often associated with PCOS. It also exhibits potent anti androgen and estrogenic (linoleic acid like estrogenic compounds) action, which improves PCOS condition.
Fibroids and Endometriosis
Vitex treats hormone imbalances in women, acting on the pituitary to increase luteinizing hormone, which stimulates progesterone production. Uses: reducing estrogen excess linked to fibroids, premenstrual syndrome, perimenopause, symptoms of endometriosis.
The hormone-balancing effects of Vitex agnus-castus may also help relieve symptoms of menopause.
In this  study, vitex were given to menopausal women and they reported improved menopause symptoms, including better mood and sleep, some even regained their period
Vitex is best taken with our proprietary blend of herbs - our  menopausal mix (blend of 5 herbs) that greatly ameliorate the symptoms of  menopause. 
Important Information
Vitex berry is not recommended for use with hormonal contraceptives.
 While the chaste tree berry may start working within 10 days, you will need at least 6 months to reap its full benefits. Try to take it daily for a month without skipping any days.In most cases, Vitex could be used for four to six months to obtain the desired results.
Women suffering from infertility and amenorrhea (lack of menstruation) can take Vitex for 12 to 18 months, unless pregnancy occurs during treatment.
 
We recommend that you consult with a qualified healthcare practitioner before using herbal products, particularly if you are pregnant, nursing, or on any medications.
Premium Quality
• Imported 100% raw from the USA ✓
• Carefully Packed in Nigeria ✓
• USDA Organic* ✓
• Non-GMO** ✓
• GMP Manufacturing ✓
All our products are 100% natural and processed in a FDA Registered Facility in the USA. 
Statements regarding dietary supplements have not been evaluated by the FDA and are not intended to diagnose, treat, cure, or prevent any disease or health condition.

We would love to hear from you

Do you have a question? A complaint?

Are we doing something really well? Or could we be doing something better? 

Contact us below and someone will get right back to you.

 
Vitex Chaste Berry -100 Capsules 500mg each
Sale price
₦6,500.00
Regular price
Choose options