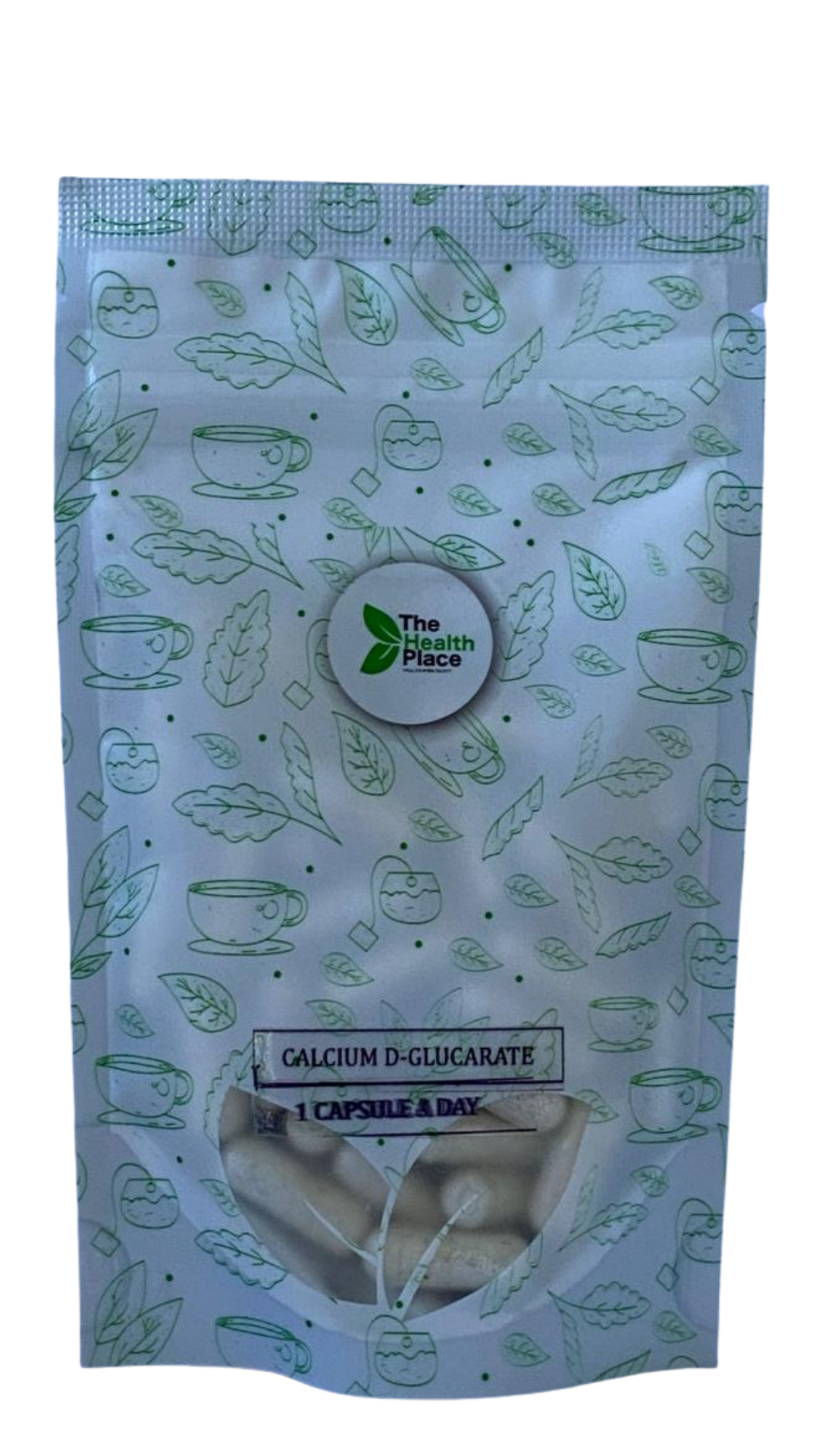 Calcium D-Glucarate CDG - 50 Capsules 500mg each
Sale price
₦9,000.00
Regular price
(/)
---
Scientific Name: Calcium D-Glucarate
Origin: USA 
You probably eat broccoli because of its high glucaric acid content. This often-overlooked nutrient plays a key role in liver metabolism and is vital for your ability to remove toxins and excess hormones. Its cousin, calcium-D-glucarate, is used in supplements and promoted to deliver the same benefits
Calcium-D-glucarate is the salt form of D-glucaric acid, a close chemical relative of glucose. Like sugar, glucaric acid is found naturally in many fruits and vegetables. But unlike sugar, the gut converts glucaric acid into a compound (D-glucaro-1,4-lactone) that blocks an enzyme called beta-glucuronidase 
Beta-glucuronidase reduces the liver's detox ability, allowing toxins to re-enter the blood. Diets rich in fat and protein increase the amount of beta-glucuronidase in the body. High levels of this enzyme have been linked to inflammation and certain forms of cancer 
Fertility
Calcium-d-glucarate helps maintain a healthy estrogen and progesterone balance, increasing chances of pregnancy.
Cancer
Any person who seems to be at high risk for certain cancers might consider taking this type of oral supplement.
It is particularly effective against hormone-dependant cancers. This would generally include the following cancers:
Prostate cancer


Breast cancer


Colon cancer
Prostate cancer solely applies to male patients. Breast cancer is most prevalent in women, but the disease can occur in male patients, too, even though only on rare occasions. Colon cancer can develop in both men and women.

The chemical is not an essential nutrient. For this reason, there are no details on a deficiency of Calcium D-glucarate. Tests for a deficiency will generally not be conducted. Thus, it is not viable to provide recommendations for people to take
Removes the Harmful "Dirty Estrogens"
"Dirty estrogens" or the harmful metabolites of estrogen are responsible for conditions such as fibrocystic breasts, breast lumps, ER+ breast cancers, thyroid nodules, endometriosis, fibroids, infertility, mood swings, and PMS.
GLuca rate converts to) to bind toxins, including "spent" estrogens. Supplementing with calcium d-glucarate helps inhibit the production of an enzyme called beta-glucuronidase, which is produced in the gut. High levels of beta-glucuronidase are associated with breast, prostate, and colon cancers. 
Calcium d-glucarate helps keep metabolized estrogens from being reabsorbed. It also clears out the "dirty" estrogens that may be contributing to estrogen dominance.
This supplement should be taken with DIM during meals for best absorption. 
Supports Liver Detox
Glucaric acid (which is what calcium d-glucarate is converted to) binds to toxins which are then removed in the urine. Removing toxins from the liver will increase liver function and promote a healthy metabolism.  It will also allow your liver to flush out other toxins that would otherwise cause problems
Calcium D-glucarate is used for preventing breast, prostate, and colon cancer; and for removing cancer-causing agents, toxins, and steroid hormones from the body.
 Beneficial for you if:
You struggle with estrogen dominance (or symptoms such as fibrocystic breasts, breast lumps, ER+ breast cancers, thyroid nodules, endometriosis, fibroids, infertility, mood swings and PMS)
You have thyroid issues (low thyroid and/or Hashimoto's)
You have been diagnosed with autoimmunity
You are preparing or underwent surgery with general anesthesia
You experience elevated LDL cholesterol
You have been drinking water from plastic bottles
You have been using many mass-market skincare and house-cleaning products (without realizing their toxicity)
Calcium D Glucarate Supports detoxification by bonding glucuronide with waste, toxins and excess steroid hormones like testosterone and estrogen and flushing waste out of your body more easily.

- Promotes liver function and healthy metabolism by congregating toxins from the liver;
- Great for keto or low-carb diets because of its beneficial effect on removing harmful byproducts in protein;
- Supports breast, prostate and colon health;
- Helps support healthy immune system function by helping to reduce inflammation;
- Promotes healthy cholesterol levels by lowering overall cholesterol and LDL cholesterol aka bad cholesterol levels
Premium Quality
• Imported 100% raw from the USA ✓
• Carefully Packed in Nigeria ✓
• USDA Organic* ✓
• Non-GMO** ✓
• GMP Manufacturing ✓
All our products are 100% natural and processed in a FDA Registered Facility in the USA. 
 Statements regarding dietary supplements have not been evaluated by the FDA and are not intended to diagnose, treat, cure, or prevent any disease or health condition.
 Always consult your health care provider before taking any supplements. Pregnant or lactating women, people with existing medical conditions, or people taking medications should consult their health care provider/s before taking any dietary supplement. If you experience any adverse condition after taking this dietary supplement, discontinue use immediately and consult your health care provider. Keep out of reach of children

We would love to hear from you

Do you have a question? A complaint?

Are we doing something really well? Or could we be doing something better? 

Contact us below and someone will get right back to you.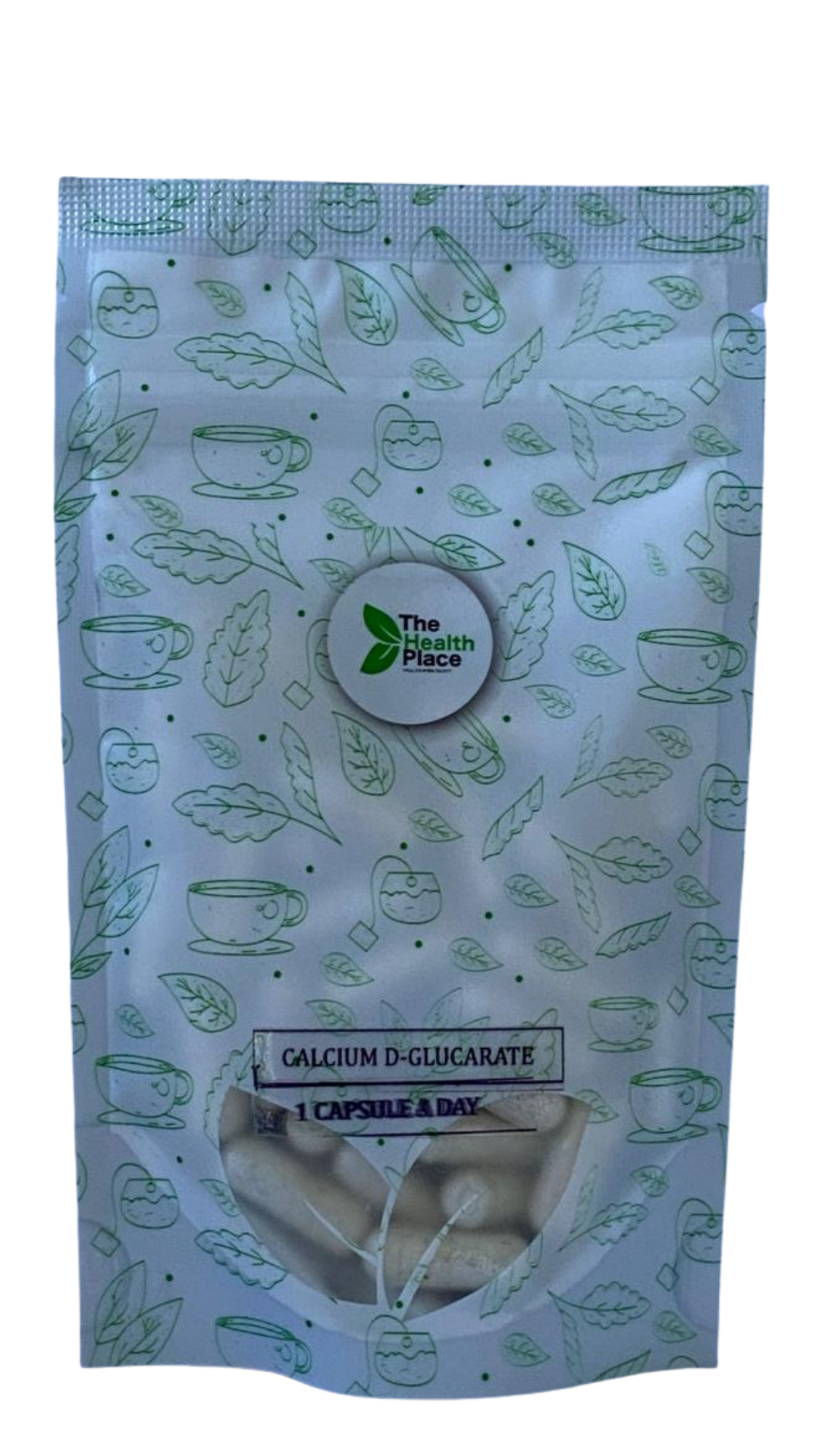 Calcium D-Glucarate CDG - 50 Capsules 500mg each
Sale price
₦9,000.00
Regular price
Choose options