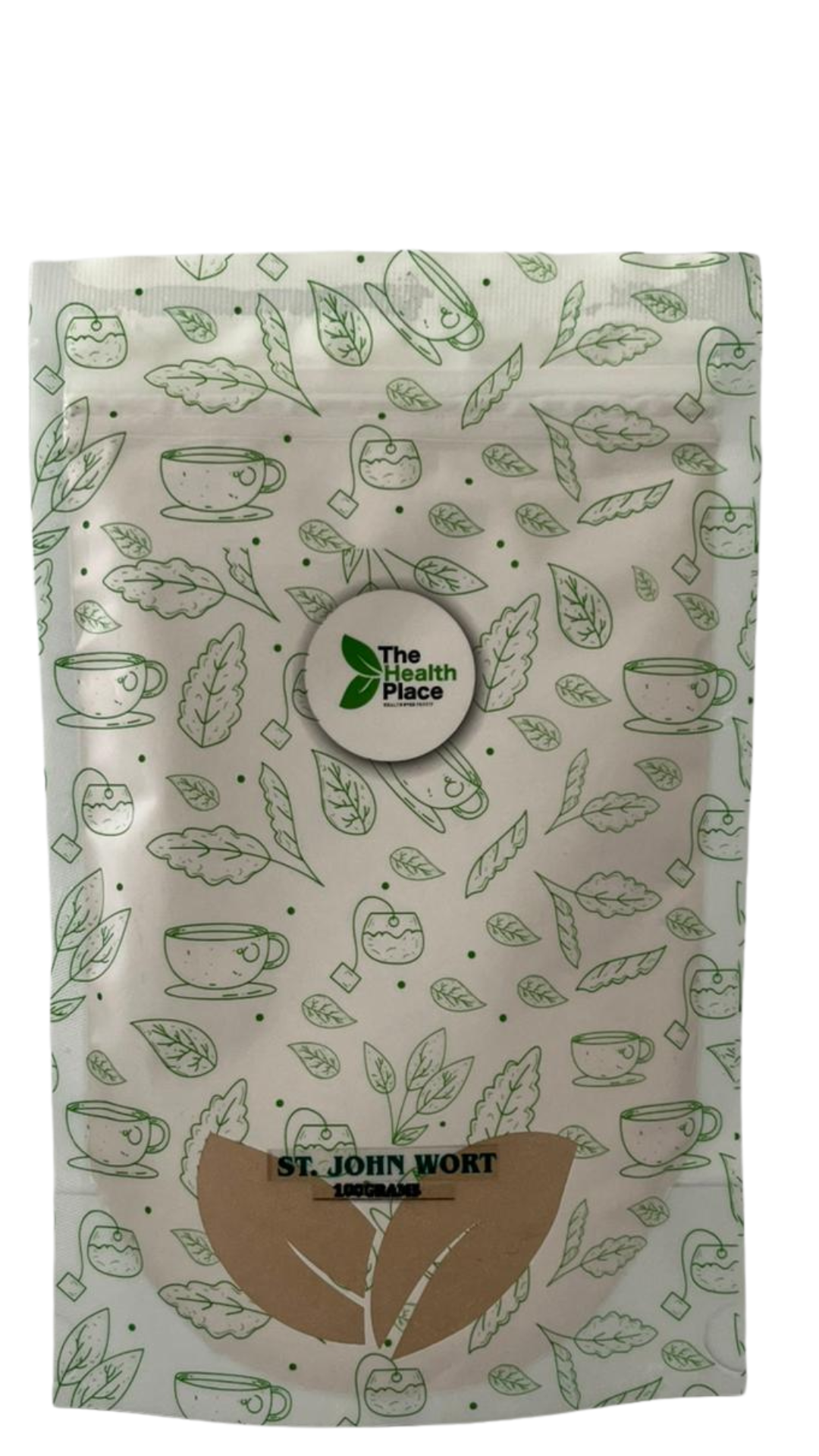 St John's Wort -Choose Form
Sale price
₦6,500.00
Regular price
(/)
---
Scientific Name: Hypericum perforatum
Origin: USA
Scroll down and choose capsule or powder
St John's Wort is also known as the "sunshine herb," because for years it has been primarily used to treat depression

St. John's Wort has a complex and diverse chemical make-up of Hypericin and pseudohypericin which are believed to have antidepressive and antiviral properties

Other constituents, such as xanthones and flavonoids in it, may also contribute to the medicinal actions of St. John's Wort

If you're simply lacking focus, feeling fatigued, or stuck in a bad mood, St Johns wort could be the answer; so much so that Germany's Commission E has approved this herb for the treatment of anxiety and sleep disorders

when used Externally; it is a valuable healing and anti-inflammatory remedy. As a lotion it will speed the healing of wounds and bruises, varicose veins and mild burns. The oil is especially useful for the healing of sunburn

In addition to Hypericum's mood-elevating properties; other remedies of St Johns Wort include

Reducing the severity of pre-menstrual symptoms, St. John's wort is also used for symptoms of menopause such as hot flashes and mood changes 
Back pain, sciatica, concussion of the spine, post-operative pain, neuralgia and physical shock
Vitiligo, Recurrent Ear infection, ear pain and Lupus Support.
St.John's Wort herb has been shown to inhibit the neuronal uptake of monoamines similar to tricyclic antidepressants  This evidence may suggest that similar to TCAs,St.John's Wort could also relieve diabetic neuropathic pain.


SAFETY NOTE
Can interact with the use of contraceptives; should not be combined with antidepressant as the combination can produce a dangerous rise in blood pressure or hypertensive crisis.
It can cause side effects like headache, nausea, dizziness, and dry mouth  if you take certain drugs including but not limited to heart medicines,  antidepressants, and birth control pills.

St. John's Wort makes the skin more light-sensitive; Persons with fair skin should avoid exposure
Premium Quality
• Imported 100% raw from the USA ✓
• Carefully Packed in Nigeria ✓
• USDA Organic* ✓
• Non-GMO** ✓
• GMP Manufacturing ✓
All our products are 100% natural and processed in a FDA Registered Facility in the USA.
Statements regarding dietary supplements have not been evaluated by the FDA and are not intended to diagnose, treat, cure, or prevent any disease or health condition.

We would love to hear from you

Do you have a question? A complaint?

Are we doing something really well? Or could we be doing something better? 

Contact us below and someone will get right back to you.

 
St John's Wort -Choose Form
Sale price
₦6,500.00
Regular price
Choose options