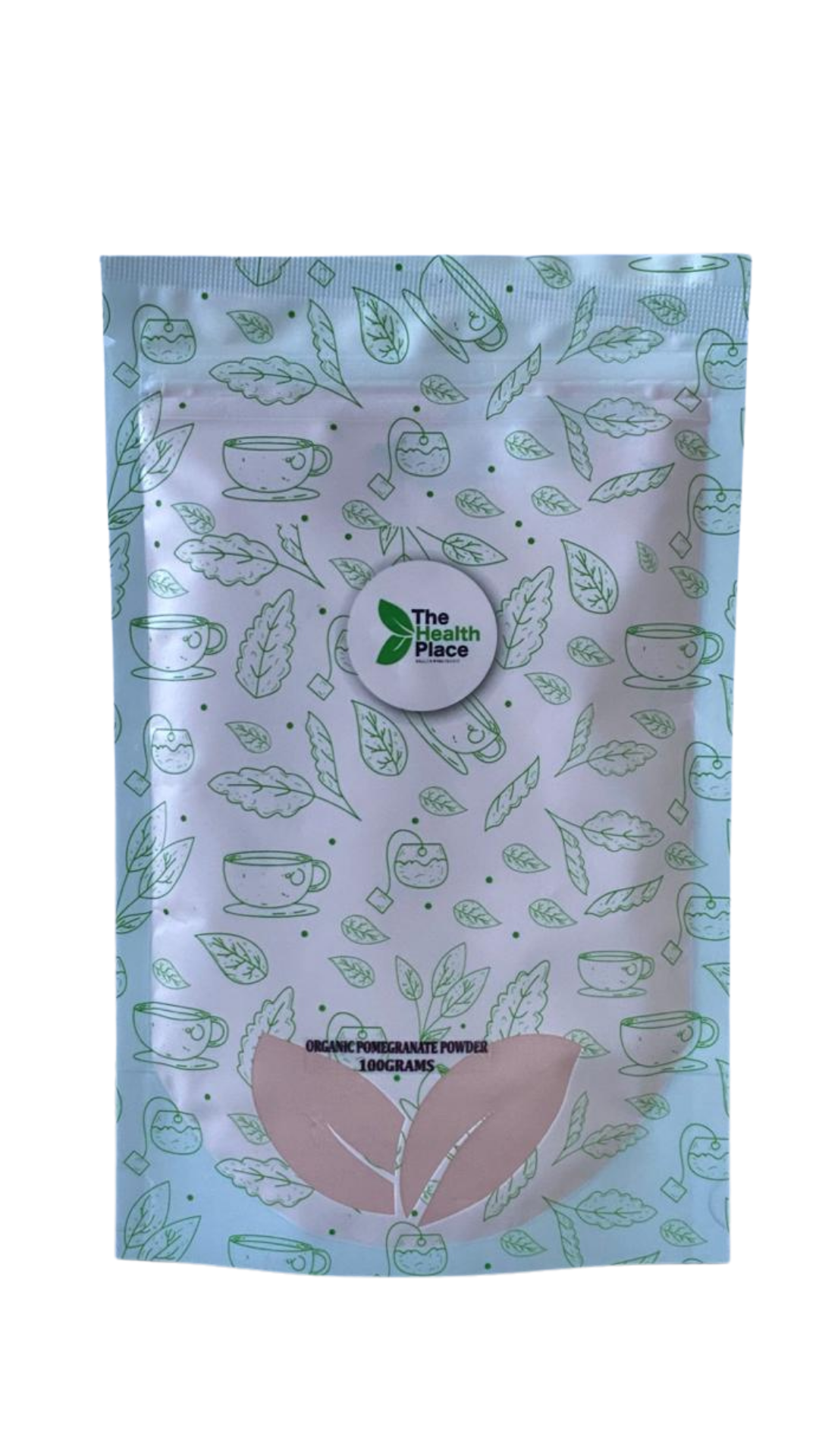 Pomegranate Fruit Powder Organic Freeze-Dried 100 Grams
Sale price
₦6,000.00
Regular price
(/)
---
Botanical Name: Punica granatum
Parts Used: Fruit
Encapsulating is NOT FREE , It's costs N1050 extra per item. To encapsulate - please add this item and encapsulating to the cart and drop a note to have it encapsulated.
Teabagging is NOT FREE, It costs N1050 extra per item .To teabag- please add this item and teabagging  to the cart and drop a note to have it teabagged.
 Pomegranate powder is packed with vitamins
Non-GMO Pomegranates are jam packed with vitamins that are important to daily bodily functions, but the most important health benefits of pomegranates are antioxidants. Pomegranates contain three times as many antioxidants as red wine and green tea.
Some possible traditional uses of Raw Organic Pomegranate Juice Powder may include:
May support bone health
May support healthy bowels
May support prostate health
May support a healthy inflammation response
May support healthy blood pressure levels
Strong antioxidant
May support dental health
May support healthy oxygen levels to the heart
May support healthy cellular repair
May support overall cardiovascular health
Nutritional Properties of Pomegranate include:Minerals: Calcium, Iron, Magnesium, Phosphorus, Potassium, Zinc, Copper, Manganese, Selenium
Vitamins: Vitamin C, Thiamin, Riboflavin, Niacin, Pantothenic Acid, Vitamin B-6, Folate, Choline, Vitamin E, Alpha Tocopherol, Vitamin K
Amino Acids: Tryptophan, Threonine, Isoleucine, Leucine, Lysine, Methionine, Cystine, Phenylalanine, Tyrosine, Valine, Arginine, Histidine, Alanine, Aspartic Acid, Glutamic Acid, Proline, Serine
Flavan-3-: Catechin, Epigallocatechin, Epicatechin, Gallocatechin
Proanthocyanidins: Proanthocyanidin Monomers, Proanthocyanidin Dimers
Other Phytochemicals: Chlorogenic-Acid, Cyanidin-3,5-Diglucoside Fruit, Cyanidin-3-Glucoside, Delphinidin-3-Glucoside, Elaidic-Acid, Ellagic-Acid, Flavogallol, Gallic-Acid, Isoquercetrin, Linoleic-Acid, Malic-Acid, Maltose, Malvidin, Pelargonidin-3-Glucoside, Phosphatidyl-Choline, Phosphatidyl-Inositol, Phosphatidyl-Serine, Punicalagin, Punicalin, Punicic-Acid
This product is 100% natural and minimally processed. Taste, smell, texture, and color may vary from batch to batch.
Feel free to browse our collection of other superfood freeze-dried powders.
Suggested Use: Mix 1 to 2 tablespoons with recipes, juice, or add to your favorite smoothie.
Premium Quality

•Grown with love in Nigeria ✓
• Non-GMO** ✓
• GMP Manufacturing ✓
This product is 100% natural and processed in Nigeria
Statements regarding dietary supplements have not been evaluated by the FDA and are not intended to diagnose, treat, cure, or prevent any disease or health condition.

We would love to hear from you

Do you have a question? A complaint?

Are we doing something really well? Or could we be doing something better? 

Contact us below and someone will get right back to you.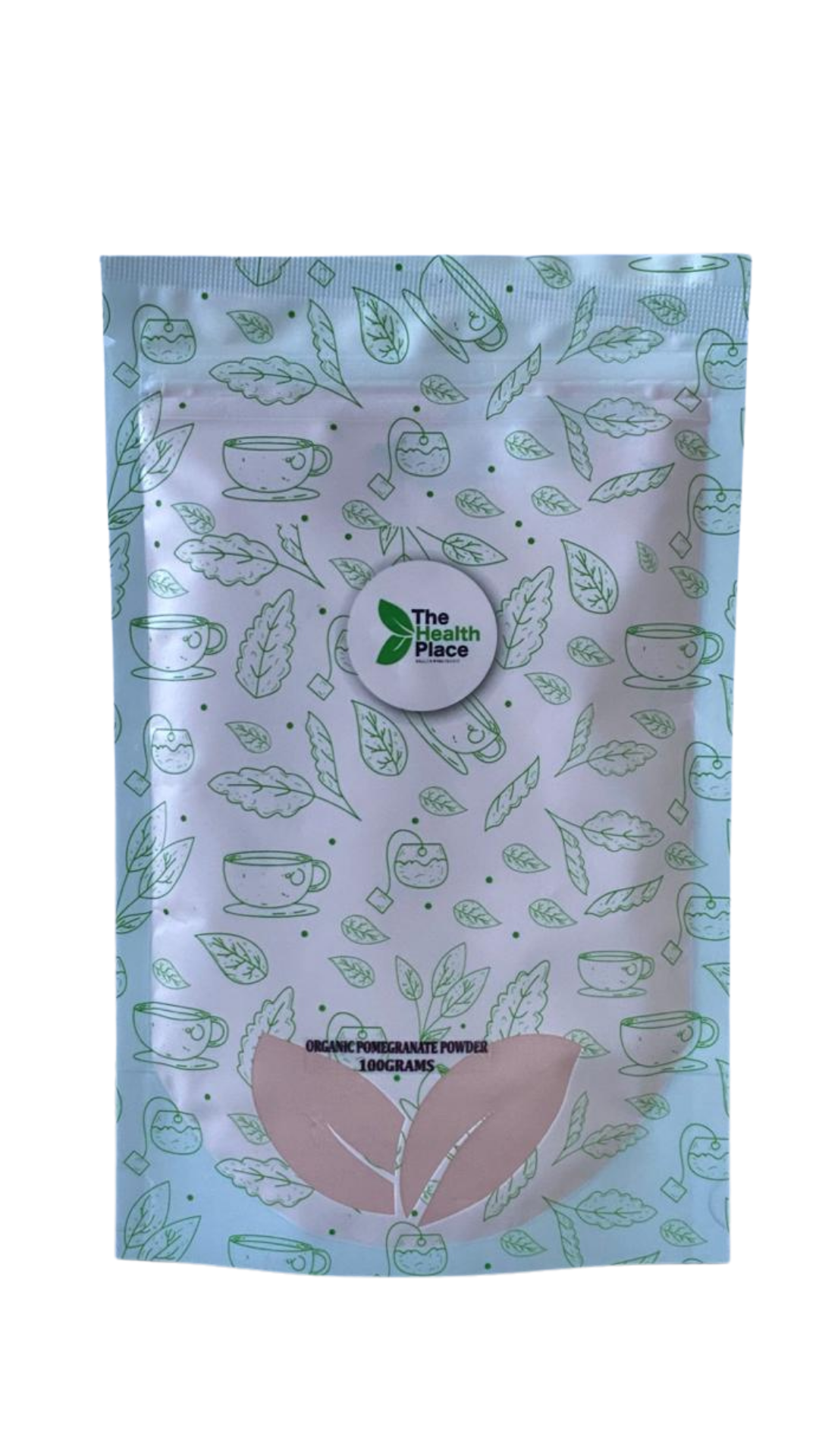 Pomegranate Fruit Powder Organic Freeze-Dried 100 Grams
Sale price
₦6,000.00
Regular price
Choose options