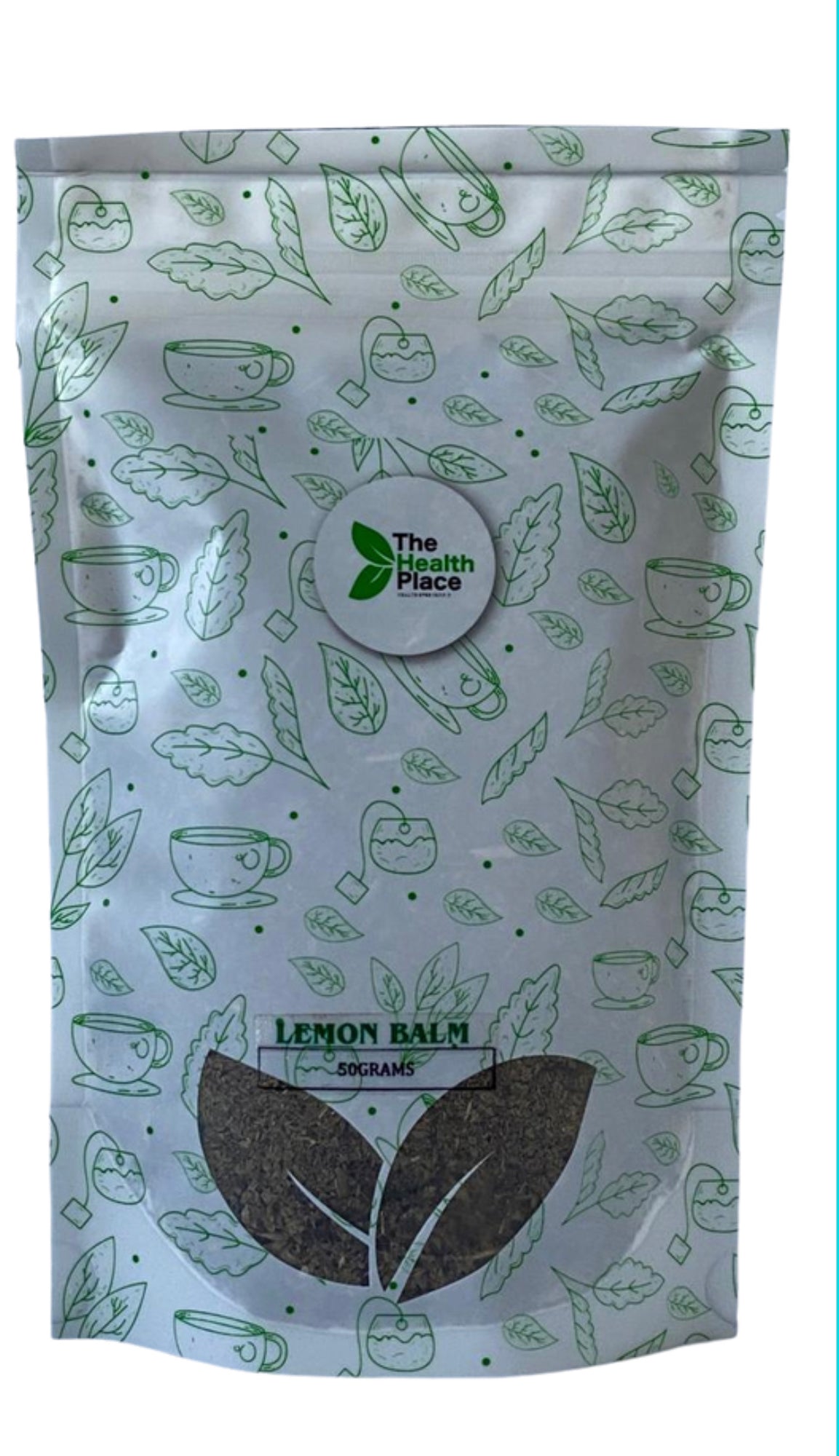 Lemon Balm Loose- Choose Size
Sale price
₦5,000.00
Regular price
(/)
---
Scientific Name: Melissa officinalis
Origin: USA
Encapsulating is NOT FREE , It's costs N1050 extra per item. To encapsulate - please add this item and encapsulating to the cart and drop a note to have it encapsulated. 

Teabagging is NOT FREE, It costs N1050 extra per item .To teabag- please add this item and teabagging  to the cart and drop a note to have it teabagged
Lemon balm  is a lemon-scented herb that comes from the same family as mint. The herb is native to Europe, North Africa, and West Asia, but it's grown around the world.
Anxiety and Insomnia 
Lemon balm is said to soothe symptoms of stress and help you relax. 

It  may also be used to help reduce symptoms of anxiety, such as nervousness and excitability.
Lemon balm is considered a calming herb. It was used as far back as the Middle Ages to reduce stress and anxiety and to promote sleep
Using lemon balm for only two weeks can significantly decrease frequency of episodes and anxiety in patients with benign heart palpitations likely caused by psychological factors.
Combining lemon balm with valerian may help relieve restlessness and sleep disorders such as insomnia.
Nausea
Given its potential impact on your digestive system, lemon balm may also help relieve feelings of nausea.
It may help minimize menstrual cramps
Hyperthyroidism 
Studies  have found that lemon balm blocks attachment of antibodies to the thyroid cells that cause Grave's disease (hyperthyroidism). The brain's signal to the thyroid (thyroid-stimulating hormone or TSH) is also blocked from further stimulating the excessively active thyroid gland in this disease.
Warning
You shouldn't take lemon balm for longer than four months at a time without a break.
You should talk to your doctor before use if you're taking:
Glaucoma medications

Thyroid medications

Barbiturates

Sedatives

Drugs that affect serotonin
You should also talk to your doctor before use if:
You're pregnant

You're breastfeeding

You want to administer lemon balm to an infant or child under the age of 12

You have a scheduled surgery
Premium Quality
• Imported 100% raw from the USA ✓
• Carefully Packed in Nigeria ✓
• USDA Organic* ✓
• Non-GMO** ✓
• GMP Manufacturing ✓
All our products are 100% natural and processed in a FDA Registered Facility in the USA.
Statements regarding dietary supplements have not been evaluated by the FDA and are not intended to diagnose, treat, cure, or prevent any disease or health condition.

We would love to hear from you

Do you have a question? A complaint?

Are we doing something really well? Or could we be doing something better? 

Contact us below and someone will get right back to you.

 
Lemon Balm Loose- Choose Size
Sale price
₦5,000.00
Regular price
Choose options