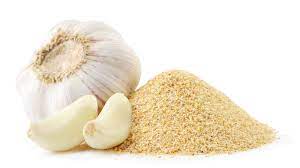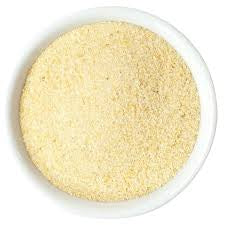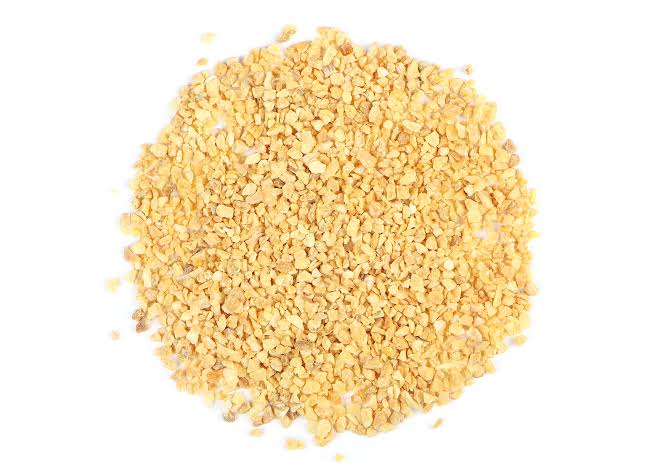 Garlic Minced, Powder or Capsules
Sale price
₦2,000.00
Regular price
(/)
---
Scientific Name: Allium sativum
Origin: USA
To encapsulate - please add this item and encapsulating to the cart and drop a note to have it encapsulated. 
To teabag- please add this item and teabagging  to the cart and drop a note to have it teabagged
This sulfur-rich spice is responsible for its super star status as a health-supporting food. When produced and released from our red blood cells, this H2S gas can help dilate our blood vessels and help keep our blood pressure under control.
Studies on garlic show this allium vegetable to have important cardioprotective properties. Garlic is clearly able to lower our blood triglycerides and total cholesterol, even though this reduction can be moderate (5-15%).
Damage to blood vessel linings by highly reactive oxygen molecules is a key factor for increasing our risk of cardiovascular problems, including heart attack and atherosclerosis.
Oxidative damage also leads to unwanted inflammation, and it is this combination of unwanted inflammation and oxidative stress that puts our blood vessels at risk of unwanted plaque formation and clogging.
Garlic unique set of sulfur-containing compounds helps protect us against both possibilities—oxidative stress and unwanted inflammation.
In addition to the ability of garlic to help prevent our blood vessels from becoming blocked, this allium vegetable may also be able to help prevent clots from forming inside of our blood vessels

From a medical history standpoint, the antibacterial and antiviral properties of garlic are perhaps its most legendary feature. This allium vegetable and its constituents have been studied not only for their benefits in controlling infection by bacteria and viruses, but also infection from other microbes including yeasts/fungi and worms

Recent research has shown that garlic may be able to improve our metabolism of iron. When iron is stored up in our cells, one of the key passageways for it to be moved out of the cell and returned into circulation involves a protein called ferroportin. Ferroportin is protein that runs across the cell membrane, and it provides a bridge for iron to cross over and leave the cell. Garlic may be able to increase our body's production of ferroportin, and in this way, help keep iron in circulation as it is needed.
We source our garlic from the best certified organic farms in  the USA. You will not be disappointed.
Premium Quality
• Imported 100% raw from the USA ✓
• Carefully Packed in Nigeria ✓
• USDA Organic* ✓
• Non-GMO** ✓
• GMP Manufacturing ✓
All our products are 100% natural and processed in a FDA Registered Facility in the USA. 
Statements regarding dietary supplements have not been evaluated by the FDA and are not intended to diagnose, treat, cure, or prevent any disease or health condition.

We would love to hear from you

Do you have a question? A complaint?

Are we doing something really well? Or could we be doing something better? 

Contact us below and someone will get right back to you.

 
Garlic Minced, Powder or Capsules
Sale price
₦2,000.00
Regular price
Choose options