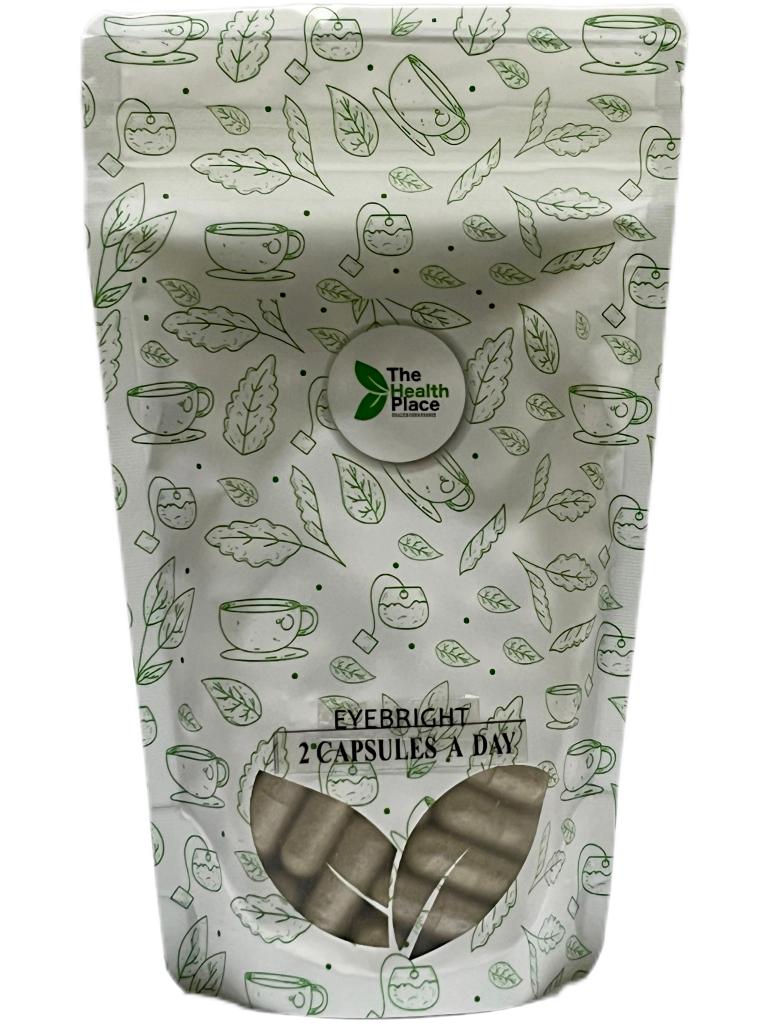 Eyebright Herb Organic- Choose Form
Sale price
₦6,500.00
Regular price
(/)
---
Scientific Name: Euphrasia Officinalis 
Origin: USA
Scroll down and choose capsule or powder
Encapsulating is NOT FREE , It's costs N1050 extra per item. To encapsulate - please add this item and encapsulating to the cart and drop a note to have it encapsulated. 

Teabagging is NOT FREE, It costs N1050 extra per item .To teabag- please add this item and teabagging  to the cart and drop a note to have it teabagged
Eyebright has been used for centuries in the treatment of a number of ailments.
The nutritional and herbal ingredients make it beneficial for many eye problems including ophthalmia, blepharitis, conjunctivitis, cataracts, stye, weeping eye, and bloodshot or strained eyes.
Apart from that it has also been found to be beneficial in treating respiratory conditions including bronchitis, colds, sinusitis, and allergies.
Skin problems such as acne and stretch marks, as well as bad memory; have also been found to respond well to Eyebright treatments.
Benefits
Eyebright extract have natural anti-inflammatory properties and helps support the eyes and contribute to eye health.
Cold, Sinusitis and seasonal Allergy. Eyebright may also help in treating seasonal allergies, coughs, cold, chest congestion and stuffy nose.
The natural astringent-tannins found in the herb may help reduce the mucus discharge during colds and flu by tightening the mucous membranes.
Eye Inflammation
Eyebright tea when used as a cold eye compress might be beneficial for ophthalmia, blepharitis, stye and any other eye inflammation
Memory:
It is also used to treat bad memory and vertigo.
Eye Redness:
Herbalists use eyebright as a poultice with or without concurrent administration of a tea for the redness, swelling, and visual disturbances caused by blepharitis and conjunctivitis.
 Allergy:
Its ability to counter catarrh means that it is often used for infectious and allergic conditions affecting the eyes, middle ear, sinuses and nasal passages. It is taken internally in the treatment of catarrh, sinusitis, hay fever, upper respiratory tract infections etc
Premium Quality
• Imported 100% raw from the USA ✓
• Carefully Packed in Nigeria ✓
• USDA Organic* ✓
• Non-GMO** ✓
• GMP Manufacturing ✓
All our products are 100% natural and processed in a FDA Registered Facility in the USA. 
Statements regarding dietary supplements have not been evaluated by the FDA and are not intended to diagnose, treat, cure, or prevent any disease or health condition.

We would love to hear from you

Do you have a question? A complaint?

Are we doing something really well? Or could we be doing something better? 

Contact us below and someone will get right back to you.

 
Eyebright Herb Organic- Choose Form
Sale price
₦6,500.00
Regular price
Choose options