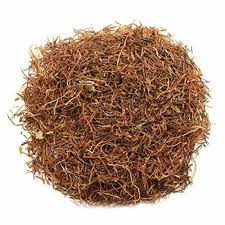 Corn Silk Loose- 50 Grams
Sale price
₦3,500.00
Regular price
(/)
---
Scientific Name: Stigma maydis
Origin: USA 
To encapsulate - please add this item and encapsulating to the cart and drop a note to have it encapsulated. 

To teabag- please add this item and teabagging  to the cart and drop a note to have it teabagged
The long shiny fibers at the top of an ear of corn are called corn silk
Corn silk is used for
🌾Bladder infections
🌾Bedwetting
🌾Inflammation of the prostate
🌾Inflammation of the urinary system
🌾Kidney stones
🌾Congestive heart failure
🌾Diabetes
🌾Fatigue
🌾High blood pressure
🌾High cholesterol levels
🌾High Blood sugar
🌾It can be given to children as a method of treating enuresis--more commonly known as bed wetting

INTERACTIONS
🌾Taking corn silk along with diabetes medications might cause your blood sugar to go too low; monitor your blood sugar while taking corn silk
.
🌾Ensure you use only organic cornsilk; the silk from conventional farms is likely loaded with pesticides that would be counterintuitive to our goal of increased health
 Corn silk is used for bladder infections, inflammation of the urinary system ,and  the prostate. Corn silk maysin induces apoptotic cell death in PC-3 prostate cancer cells via mitochondria-dependent pathway. Research suggests that maysin inhibits the PC-3 cancer cell growth via stimulation of mitochondria-dependent apoptotic cell death and may have a strong therapeutic potential for the treatment of either chemo-resistant or androgen-independent human prostate cancer
Premium Quality
• Imported 100% raw from the USA ✓
• Carefully Packed in Nigeria ✓
• USDA Organic* ✓
• Non-GMO** ✓
• GMP Manufacturing ✓
All our products are 100% natural and processed in a FDA Registered Facility in the USA. 
Statements regarding dietary supplements have not been evaluated by the FDA and are not intended to diagnose, treat, cure, or prevent any disease or health condition.

We would love to hear from you

Do you have a question? A complaint?

Are we doing something really well? Or could we be doing something better? 

Contact us below and someone will get right back to you.

 
Corn Silk Loose- 50 Grams
Sale price
₦3,500.00
Regular price
Choose options