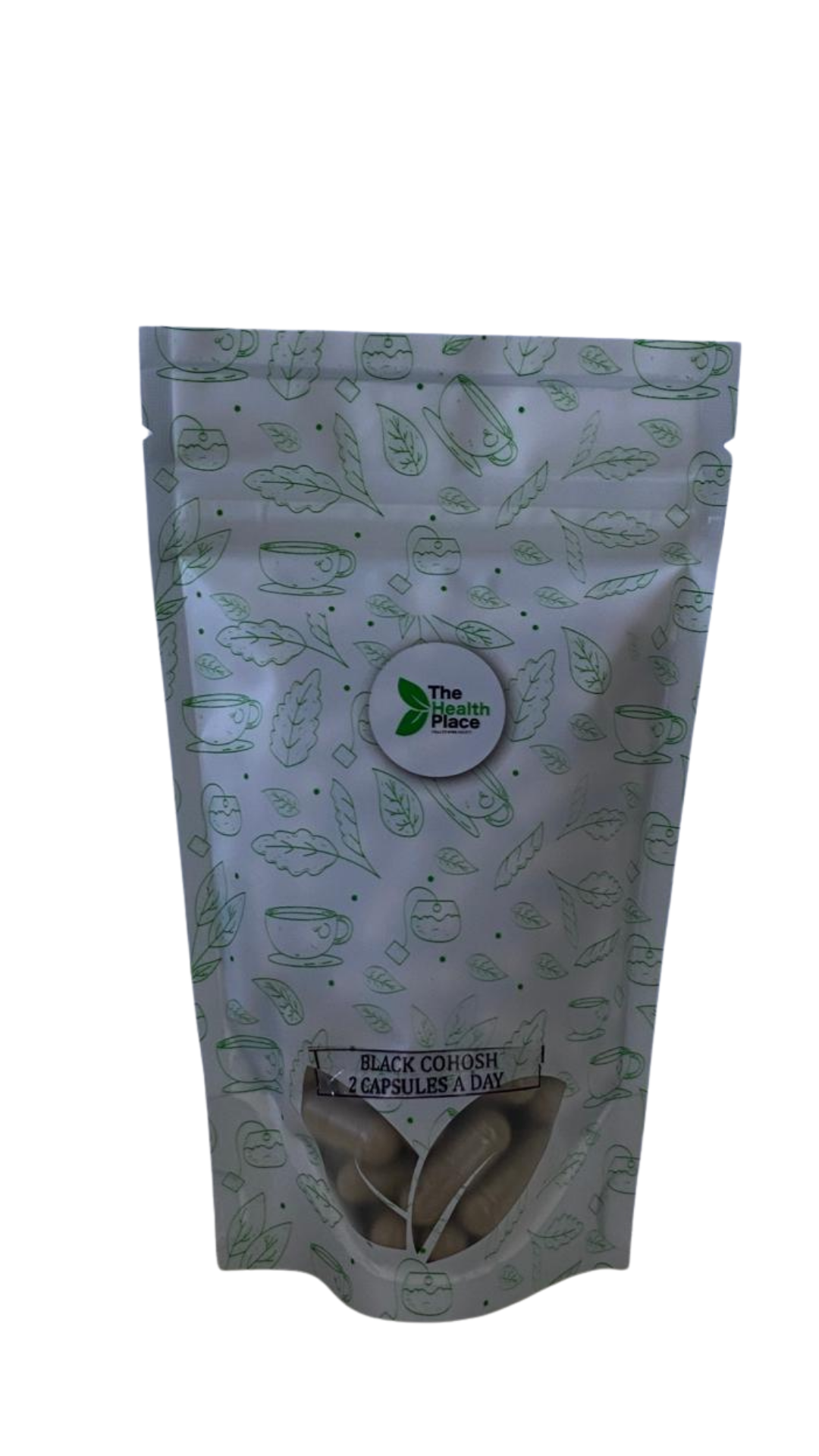 Black Cohosh - 100 Capsules 500mg each
Sale price
₦5,500.00
Regular price
(/)
---
Scientific Name: Actaea racemosa Cimicifuga racemosa
Origin: USA 
Scroll down and choose capsule or powder
Menopause
As women reach menopause, the signals between the ovaries and pituitary gland begin to diminish, which in turn reduces the production of estrogen, and increases the secretion of luteinizing hormone (LH). Hot flashes and other acute symptoms of menopause are thought to be related to these changes

Black cohosh is still, despite having probably no hormonal effects, regarded as one of the best natural options for relief for hot flashes during menopause and it does not cause serious side effects and potential health risks (eg. increased risk of cancer) as estrogen substitutes have been known.

Published in the Journal of Women's Health, concluded that the herb is safe and effective, and may be suitable as an alternative to estrogen replacement therapy for women who do not want to use estrogen substitutes or where the use of such substitutes can be harmful.

Some research has suggested that black cohosh in combination with St. John's wort (Hypericum perforatum) is useful for both hot flashes and mood swings caused by the menopause
Polycystic Ovarian Syndrome (PCOS)
Black Cohosh Stimulates Ovulation Induction in Women with Polycystic Ovarian Syndrome (PCOS)

Polycystic ovarian syndrome (PCOS) is characterized by hyperandrogenism and polycystic ovaries, which contribute to menstrual irregularities, hyperinsulinemia, and long-term metabolic disturbances (e.g., diabetes mellitus, cardiovascular disease, and dyslipidemia). Occurring in 6.5% of women, PCOS is the most common cause of endocrinopathy in women of reproductive age, as it impedes the induction of ovulation.
The effect of black cohosh on LH and the LH/FSH ratio indicates that black cohosh induces the hypothalamus to reduce the release of gonadotropin-releasing hormone (GnRH). A reduction in LH in women with PCOS is associated with better ovulation and implantation rates.
Fibroid Growth
One 3-month study in 244 postmenopausal women found that supplementing daily with 40 mg of black cohosh may decrease the size of uterine fibroids by up to 30% 
Black cohosh was historically used by the Eclectic physicians for the treatment of what were presumably fibroids, with dragging pain in the uterus, back pain. It is a valid treatment option in patients with uterine fibroids, as it provides adequate relief from menopausal symptoms and avoids increase in uterine fibroid size, which is usually a cause of concern for the patient. 
Tinnitus
When taken alongside Ginkgo Biloba, Black cohosh helps dilate blood vessels thus improving circulation in the ear. The sedative properties of Black cohosh can also help alleviate any anxiety associated with tinnitus.
Premium Quality
• Imported 100% raw from the USA ✓
• Carefully Packed in Nigeria ✓
• USDA Organic* ✓
• Non-GMO** ✓
• GMP Manufacturing ✓
All our products are 100% natural and processed in a FDA Registered Facility in the USA. 
Statements regarding dietary supplements have not been evaluated by the FDA and are not intended to diagnose, treat, cure, or prevent any disease or health condition.

We would love to hear from you

Do you have a question? A complaint?

Are we doing something really well? Or could we be doing something better? 

Contact us below and someone will get right back to you.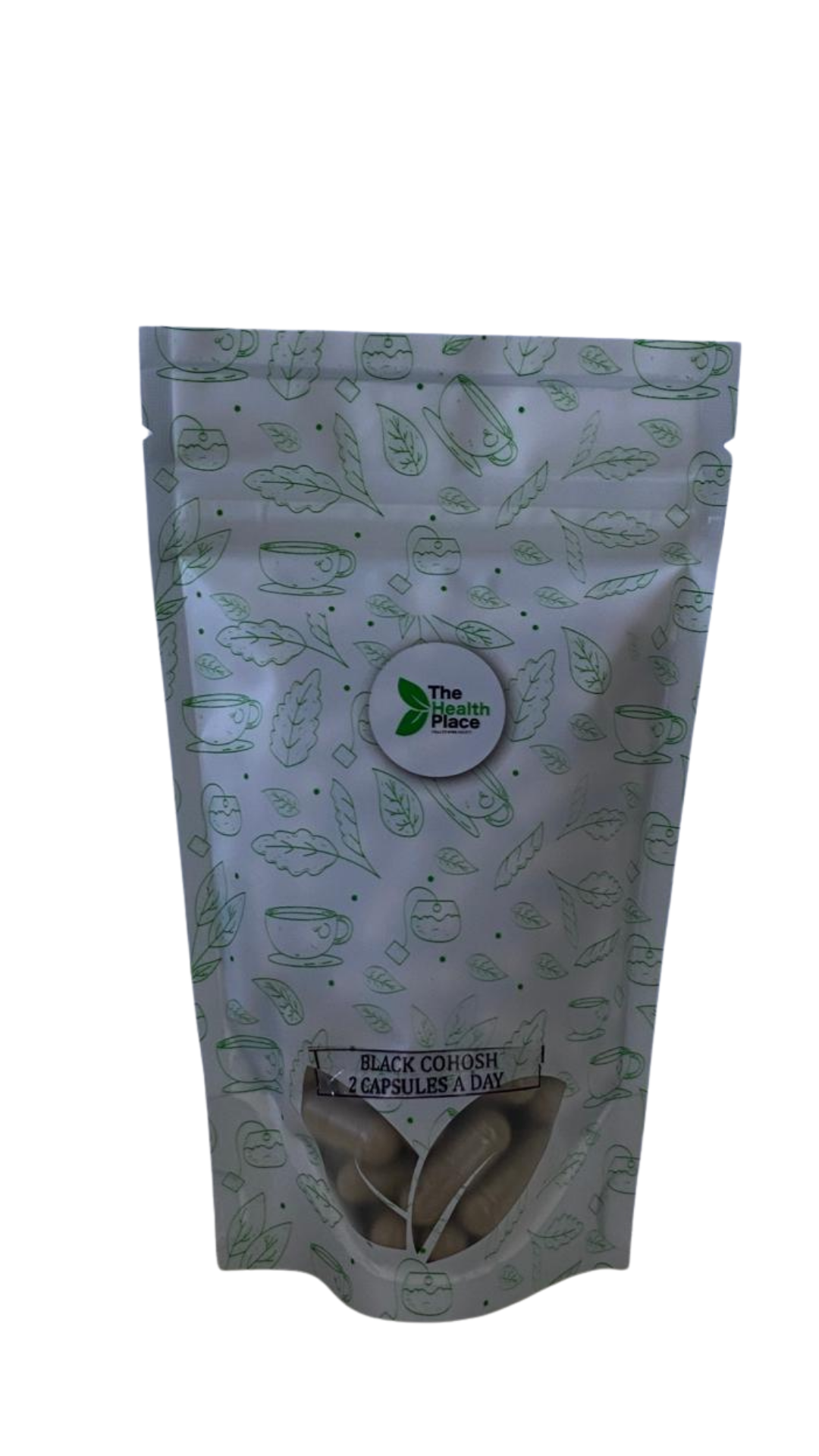 Black Cohosh - 100 Capsules 500mg each
Sale price
₦5,500.00
Regular price
Choose options