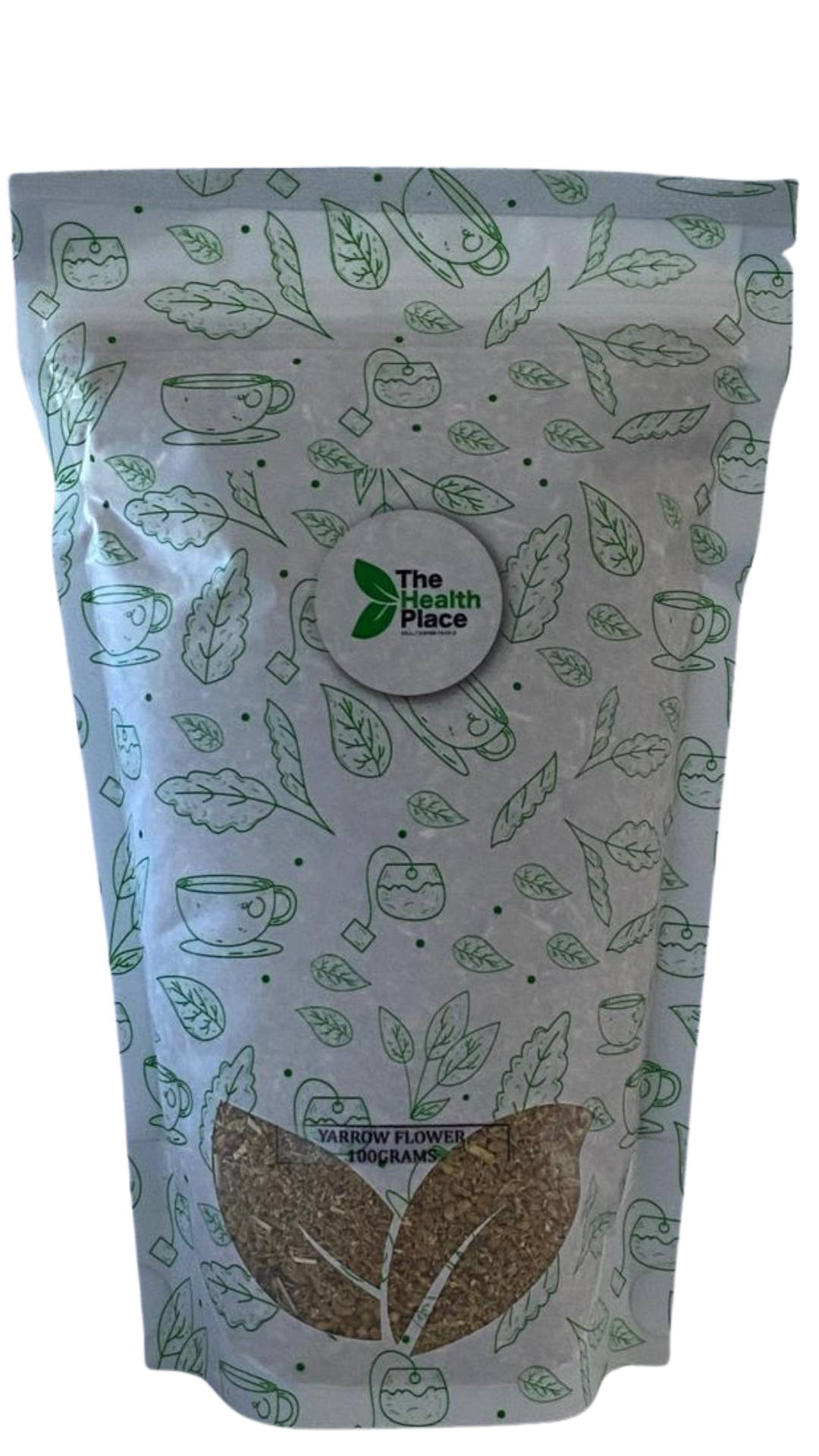 Yarrow Flower and Herb- Choose Form
Sale price
₦4,000.00
Regular price
(/)
---
 Scientific Name:Achillea millefolium
Origin: U.S.A
Yarrow (Achillea millefolium) has been used for thousands of years for its potential health benefits. In fact, its genus name, Achillea, refers to the warrior Achilles in Greek mythology, as he used yarrow to treat his soldiers' wounds.
There are 140 different species of Achillea, which are characterized by their clustered flowers and hairy, aromatic leaves.
It's benefits include
Heavy Bleeding
Yarrow is one of the best herbs to stop heavy bleeding due to uterine fibroids, endometriosis, ovarian cysts, or for women who have heavier than normal menstrual periods. It is important to address the cause of heavy menstrual bleeding, in addition to using Yarrow to stop heavy bleeding acutely.
Wound healing
Since the times of Ancient Greece, yarrow has been used in poultices and ointments to treat wounds.
Studies have found that yarrow leaf exhibited anti-inflammatory and antioxidant properties, both of which aid wound healing. 
Furthermore ,it is also  noted that yarrow leaf may increase fibroblasts, which are the cells responsible for regenerating connective tissue and helping your body recover from injury. 
Meanwhile, a 2-week study in 140 women observed that an ointment made from this herb and St. John's wort helped heal episiotomy sites, which are surgical incisions on the vaginal wall made during childbirth.
Digestive issues
Yarrow has long been used to treat digestive issues like ulcers and irritable bowel syndrome (IBS), symptoms of which include stomach pain, diarrhea, bloating, and constipation.
In fact, this herb contains several flavonoids and alkaloids, which are plant compounds known to relieve digestive complaints.
Fights Inflammation
While inflammation is a natural bodily response, chronic inflammation can lead to cell, tissue, and organ damage. 
Yarrow may reduce skin and liver inflammation, which could help treat skin infections, signs of skin aging, and non-alcoholic fatty liver disease.
 Brain health
Yarrow has been shown to aid certain brain disorders, such as multiple sclerosis, Alzheimer's, Parkinson's, and encephalomyelitis — inflammation of the brain and spinal cord caused by a viral infection.
May help reduce symptoms of depression and anxiety
The flavonoids and alkaloids in yarrow tea may alleviate symptoms of depression and anxiety. Read this 
Studies demonstrate that plant-based alkaloids like those in yarrow tea reduce the secretion of corticosterone, a hormone that's high during chronic stress.
Premium Quality
• Imported 100% raw from the USA ✓
• Carefully Packed in Nigeria ✓
• USDA Organic* ✓
• Non-GMO** ✓
• GMP Manufacturing ✓
All our products are 100% natural and processed in a FDA Registered Facility in the USA.
Statements regarding dietary supplements have not been evaluated by the FDA and are not intended to diagnose, treat, cure, or prevent any disease or health condition. 
For educational purposes only. This information has not been evaluated by the Food and Drug Administration. This information is not intended to diagnose, treat, cure, or prevent any disease.This is not a substitute for advice, diagnosis or treatment by a licensed physician. It is not meant to cover all possible precautions, drug interactions, circumstances or adverse effects. You should seek prompt medical care for any health issues and consult your doctor before using alternative medicine or making a change to your regime

We would love to hear from you

Do you have a question? A complaint?

Are we doing something really well? Or could we be doing something better? 

Contact us below and someone will get right back to you.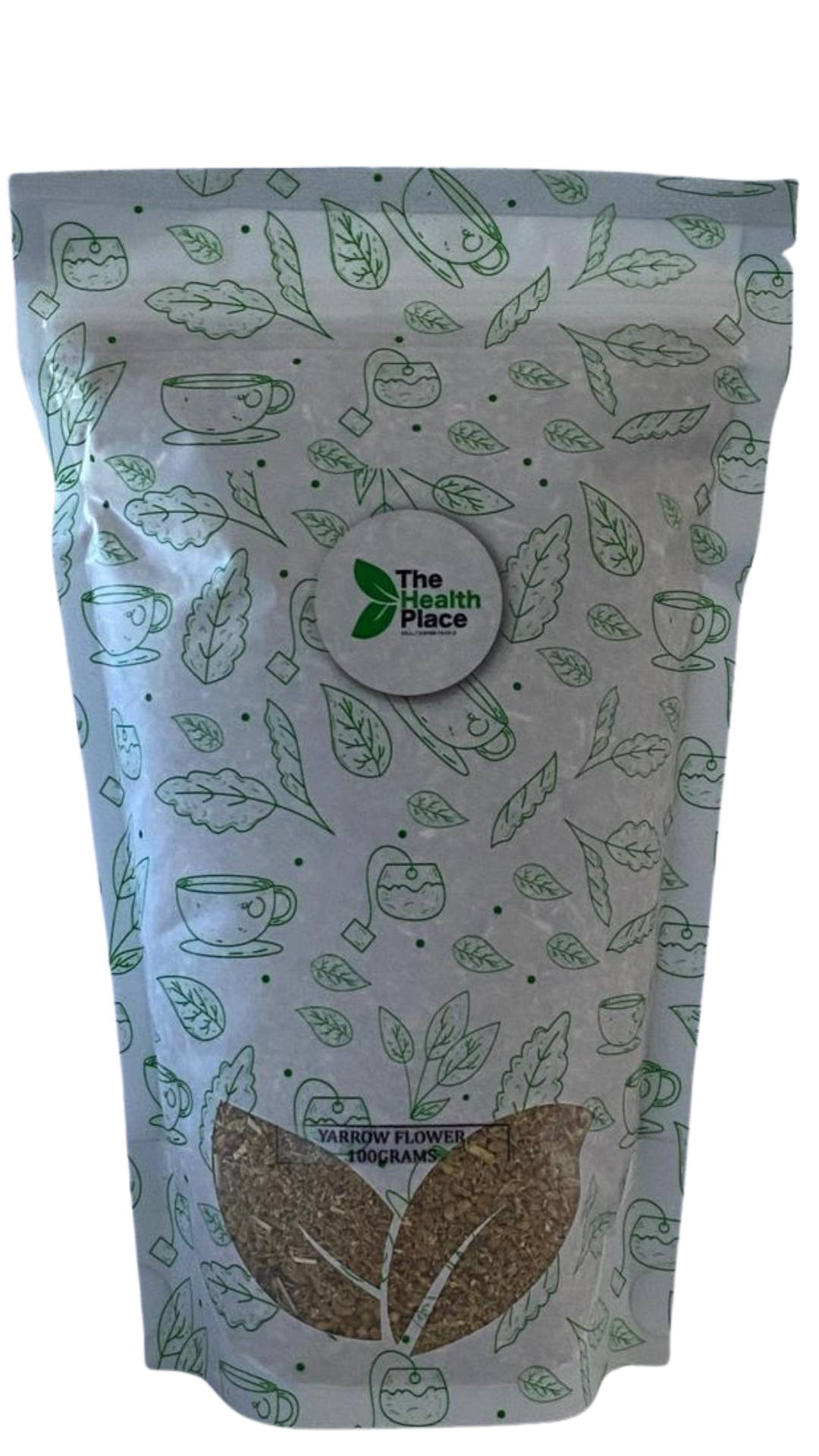 Yarrow Flower and Herb- Choose Form
Sale price
₦4,000.00
Regular price
Choose options