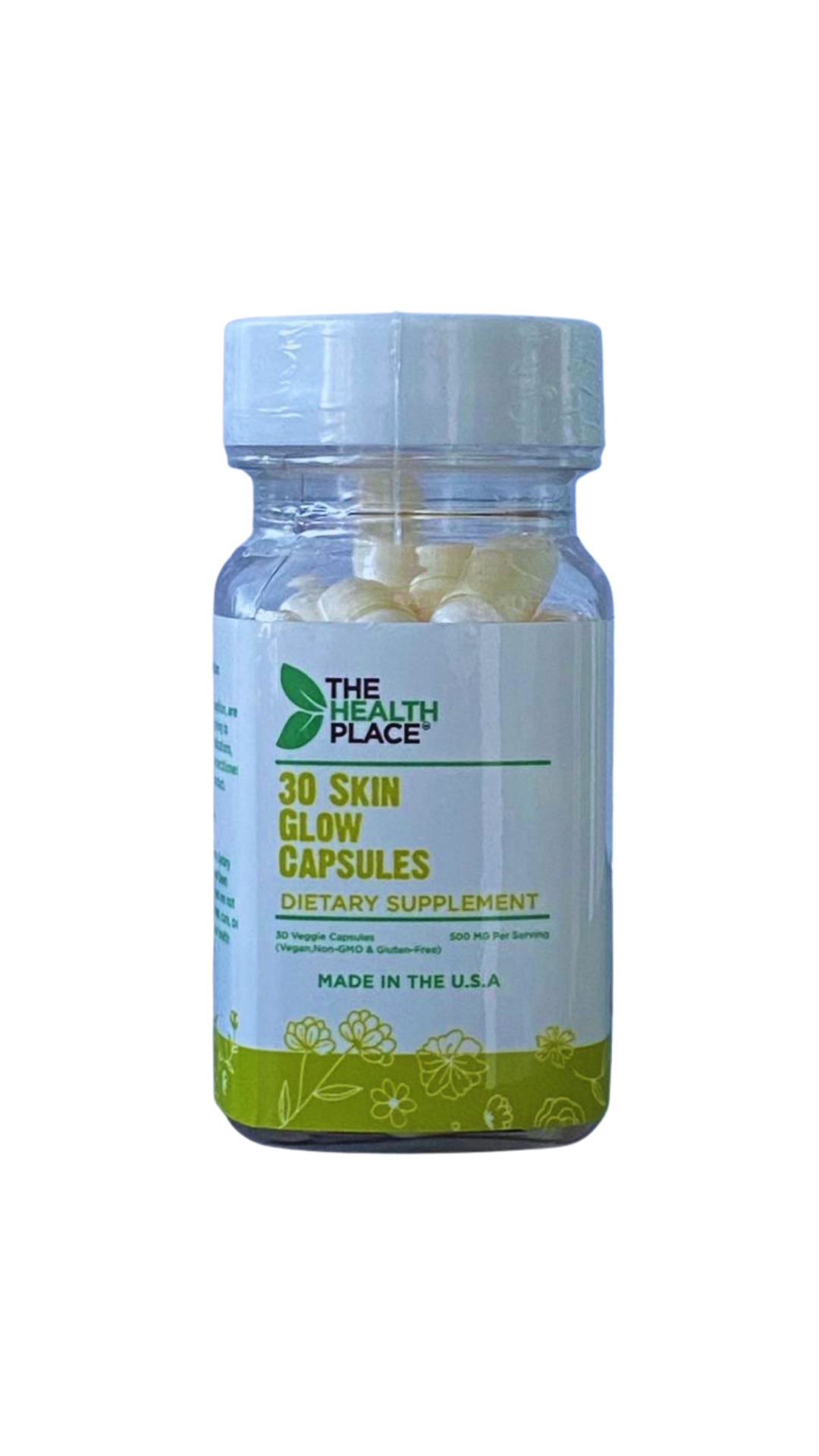 Skin Glow- 30 Capsules 450mg each
Sale price
₦7,500.00
Regular price
₦12,000.00
(/)
---
SUPPORTS SKIN HEALTH
 Ingredients: Formulated with a blend of Glutathione, Niacinamide and Ascorbic Acid.
Many experts call Glutathione the mother of all antioxidants since it supports the function of other antioxidants in the body. This helps fight oxidative damages and prevent signs of skin ageing while helping to rid the body of free radicals.
Glutathione also aids the immune system and helps detoxify the liver and one of the benefits of detoxification is much clearer and brighter skin. Without proper levels of Glutathione, the body will have difficulty in releasing toxins. Glutathione is excellent for liver health, and will  naturally detox and cleanse the body.

Potent and High Quality Vitamin C (As Ascorbic Acid) is important for maintaining healthy-looking skin. Your skin cells use this vitamin to protect from stress caused by pollution, smoking, and UV rays. Your skin also needs Ascorbic Acid to create collagen which also plump the skin from within with their own unique natural moisturisers and also assists in the absorption and utilisation of glutathione and other nutrients. Ascorbic acid primes the skin cells and making them more susceptible to the effects of Glutathione. 

Niacinamide non-flush form to help improve the appearance of skin, Strongly Support Skin's Natural Defence Mechanisms and Blemishes by enhancing the Skin's Natural Ability to Regenerate a Smooth outer Layer of skin, Clear from Blemishes, Red Spots, Bumps, and Warts.

Our Skin Glow is formulated with ingredients that are powerful antioxidants that can defend your skin against the damaging effects of stress, pollution, and even age itself, they also reverse skin damage, resulting in visible signs of healthy, more vibrant skin. Those with heavily damaged skin are often recommended these powerful antioxidants  by their dermatologists for skin health. 

GLUTEN-FREE + NON-GMO TESTED: This beauty formulation is Non-GMO , Gluten-Free, lactose-free and made with no artificial flavours.
Safety Information
If you have a medical condition, are pregnant, lactating, trying to conceive, or taking medications, consult your health care practitioner before using this product.
Legal Disclaimer
Statements regarding dietary supplements have not been evaluated by the FDA and are not intended to diagnose, treat, cure, or prevent any disease or health condition.


We would love to hear from you

Do you have a question? A complaint?

Are we doing something really well? Or could we be doing something better? 

Contact us below and someone will get right back to you.

 
Choose options