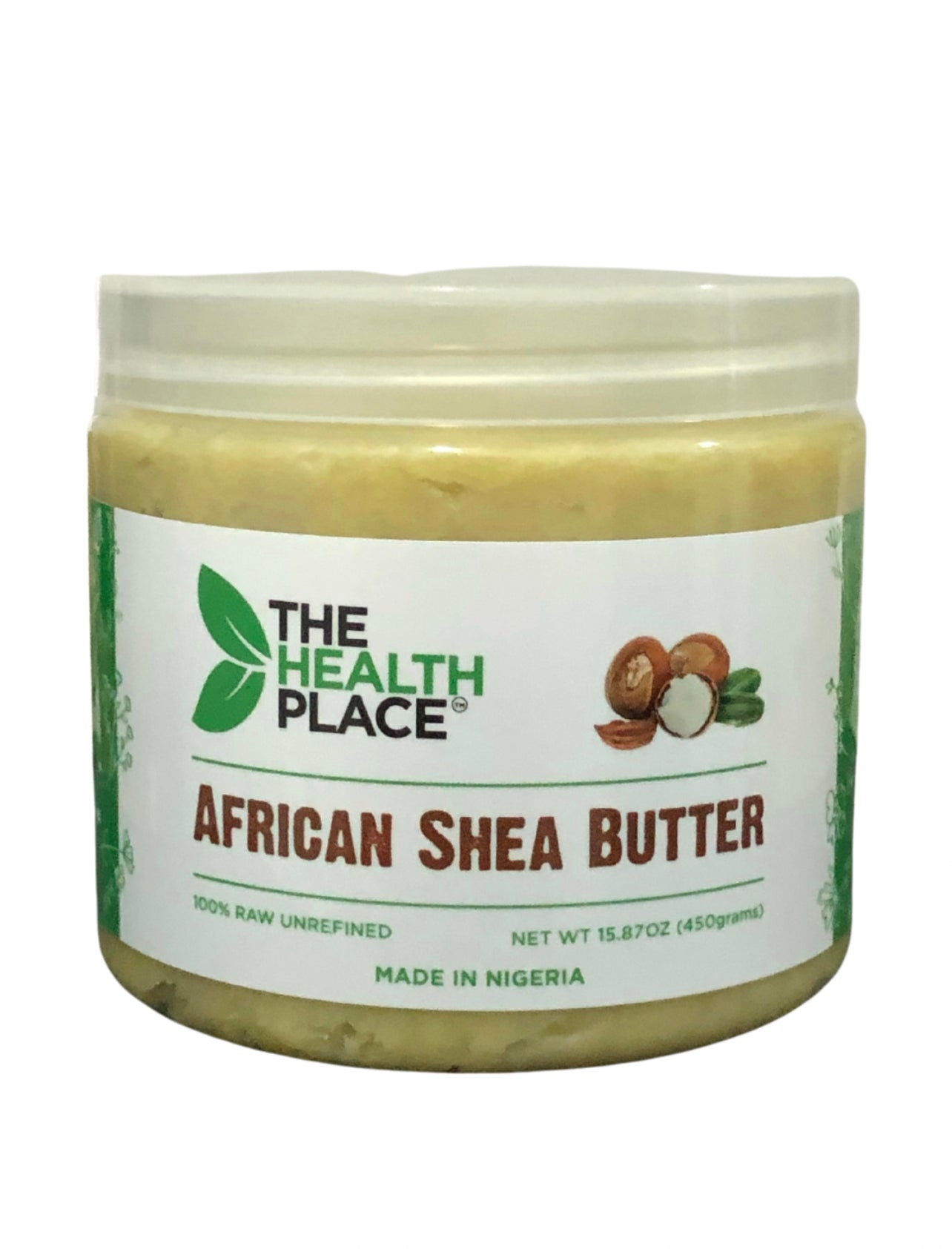 Shea Butter Unrefined-300 Grams
Sale price
₦3,000.00
Regular price
(/)
---
Botanical Name: Butyrospermum Parkii
Method of extraction: Expeller Pressed
Origin: Nigeria
High Quality Grade A Shea Butter
African Shea butter is a natural paste extracted from the nut (fruit) of the African Shea tree found mainly in Western Africa. It contains a rich amount of irremovable fatty acid which renders superior to other natural vegetable butters. T
his fatty acid is crucial to rejuvenating and moisturising the skin. Shea butter provides all essential vitamins needed to make the skin look and feel smoother, softer and most importantly healthier. Its therapeutic properties protect the skin from wind, cold, sun and it helps heal wounds faster.
Shea butter stimulates cellular activity, fights the effects of ageing and repairs rough, damaged skin. When pure and unrefined, it has a yellowish texture and gives out a nutty fragrance. Shea butter is most extensively used all over the world for its proven moisturising and healing properties.
In order to get the most benefit it is best to use it unrefined as it loses some of its key healing properties during the refining process.
Benefits And Uses   
Raw shea butter helps heal scars, burns, bruises, and stretch marks.

Prevents ashy skin, chapping, and skin rashes.

An ideal hair conditioner that protects the scalp from sores and rashes.

Helps prevent hair from breaking, fading, or thinning out.

Fortifies cuticles and nails.

Helps rid the scalp of dandruff.

Raw shea butter helps drain toxins from sore muscles: perfect for sports participants.

Helps prevent skin irritation for babies: used for generations to help babies sleep better.

Prevents irritation, and restores skin natural lustre after shaving.

Ideal for dermatitis, eczema, and athletes foot.

Firms up ageing skin and helps clear wrinkles.

Massage shea butter into areas affected by arthritis, joint pains, or other muscular aches.

Shea Butter naturally contains vitamins A and E.
For your skin
Use shea butter for your skin to keep it looking young. Shea butter is an excellent moisturiser, it protects the skin from windburn, helps soften calluses on hands and feet, and can help fade scars, burns, and stretch marks.
Shea butter even has healing properties, helping clear dermatitis, prevent ashy skin and rashes such as psoriasis, eczema, or even sooth the effects of poison ivy or insect bites.
Active people can use shea butter as a lubricant to protect against chafing during heavy work or exercise. It can help heal skin cracking and give relief from sunburn. It will even help with skin pealing from sunburn or overly dry skin.
For your face

Shea butter has a similar structure to your body's natural moisture, so it absorbs quickly into the skin without clogging pores. That, and the combination of healthy nutrients and minerals means shea butter is the perfect answer for acne suffers, those with uneven skin or fine lines. The conditioning agents even help prevent blemishes and wrinkles from starting!
For Natural Hair

Shea butter provides moisture to dry or damaged hair from the roots to the very tips, repairing and protecting against weather damage, dryness and brittleness. It also absorbs quickly and completely into the scalp to re-hydrate without clogging pores. It is particularly beneficial for processed and heat-treated hair. It is an excellent treatment for dry scalp. The high levels of Vitamins A, E and F, restore lustre to damaged hair.
Premium Quality
• 100% raw from Nigeria ✓
• Carefully Packed in Nigeria ✓
• USDA Organic* ✓
• Non-GMO** ✓
• GMP Manufacturing ✓
This product is 100% natural and processed in Nigeria
Statements regarding dietary supplements have not been evaluated by the FDA and are not intended to diagnose, treat, cure, or prevent any disease or health condition.

We would love to hear from you

Do you have a question? A complaint?

Are we doing something really well? Or could we be doing something better? 

Contact us below and someone will get right back to you.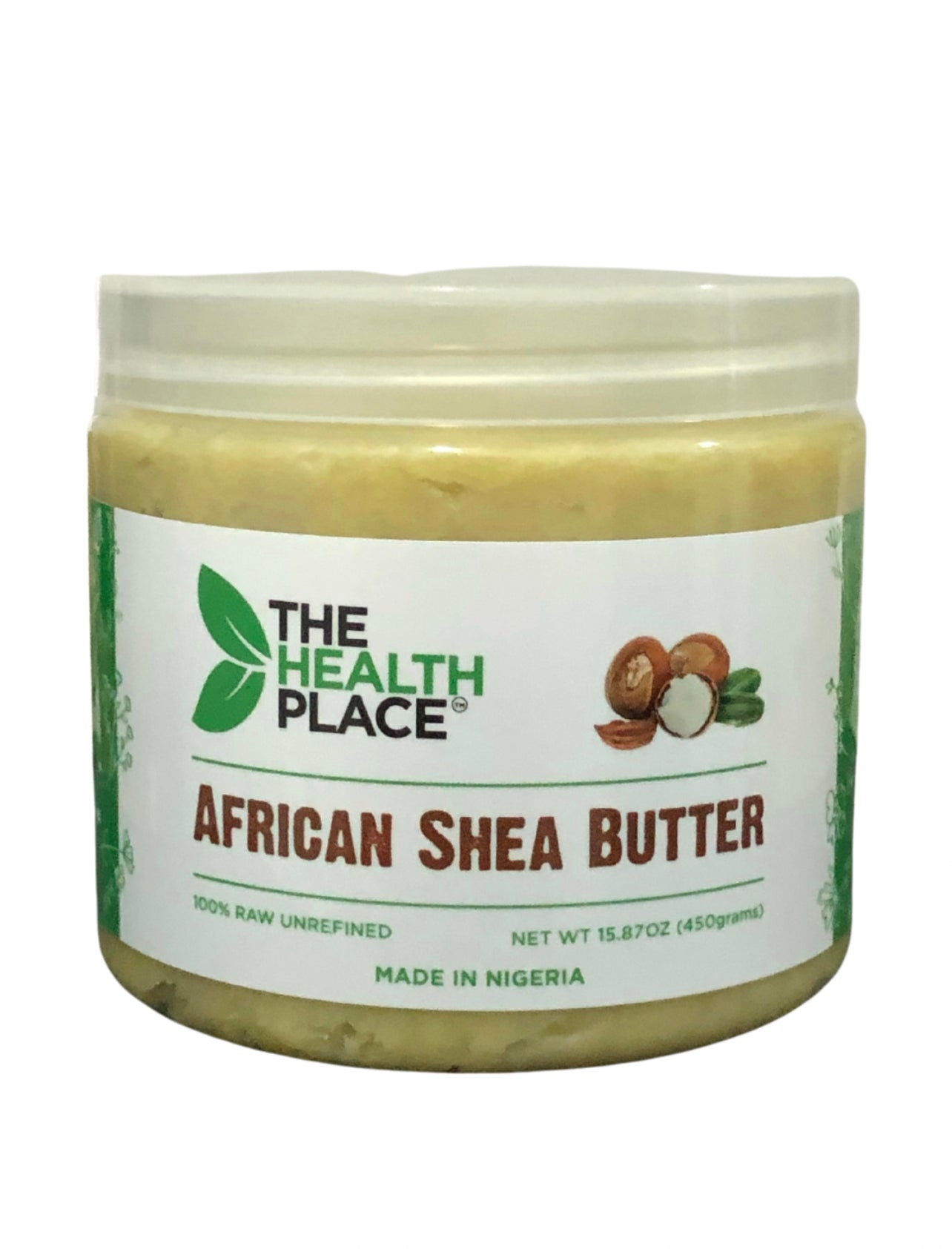 Shea Butter Unrefined-300 Grams
Sale price
₦3,000.00
Regular price
Choose options