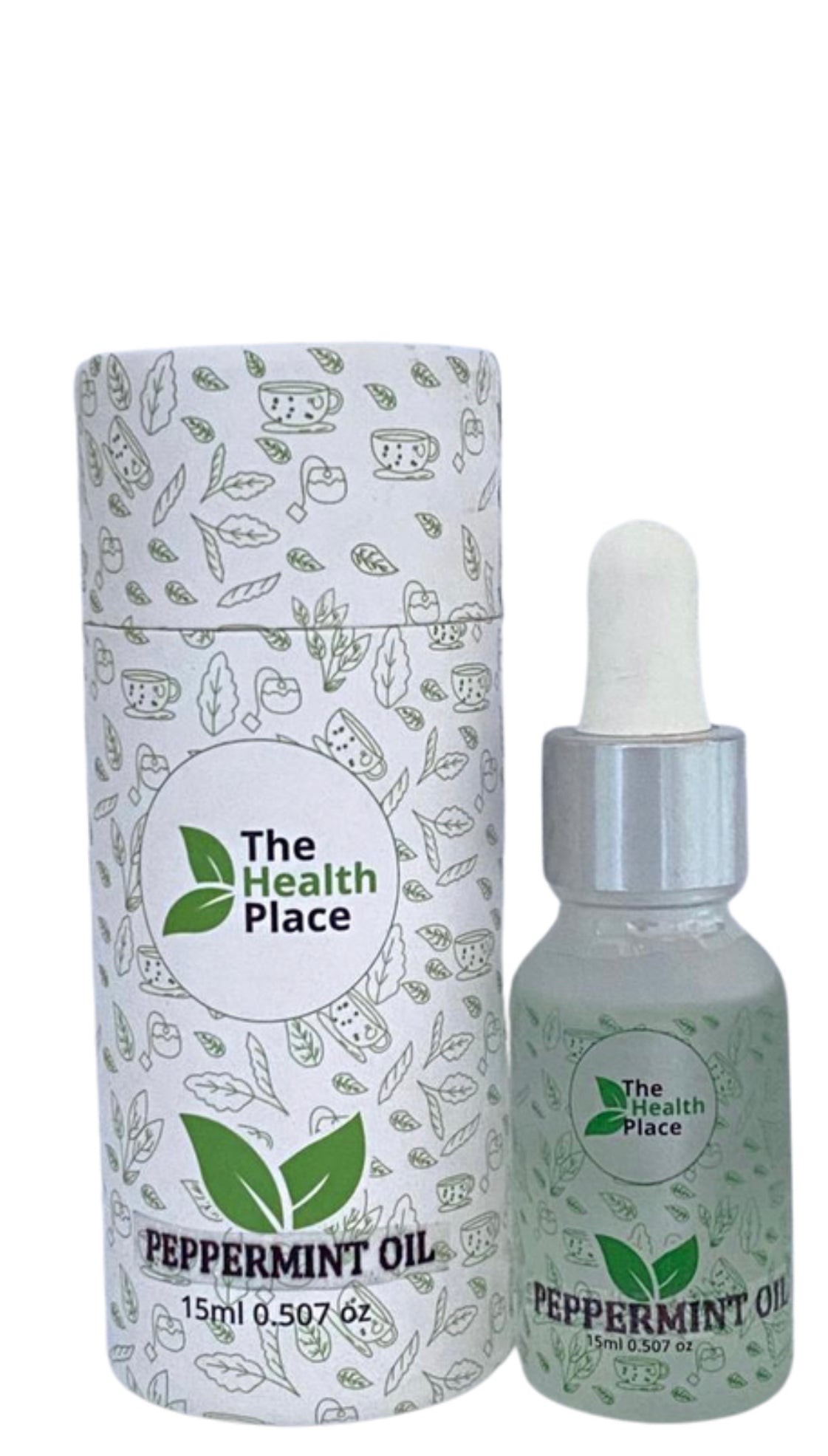 Peppermint Essential- Pure Natural Undiluted 15ml
Sale price
₦3,000.00
Regular price
(/)
---
Scientific Name: Mentha Piperita
Origin: India
Country of Origin: India
Botanical Name: Mentha Piperita
Family Name: Lamiaceae
INCI: Mentha Piperita
Common Names: Indian Peppermint Oil
Parts Used: Flowering top and Green Leaf
Extraction Method: Steam Distilled
Scent: Strong, Minty Notes with Herbaceous Warm Undertones
Appearance: Light Yellow to Green
Physical State: Liquid
Natural: Yes
Purity: 100%
Organic Certified: Yes
Specific Gravity: 0.910
Solubility: Insoluble
Flash Point (Closed Cup): 57.222°C
Peppermint oil has a wide variety of uses. 
• Pure and natural peppermint oil; non-toxic, no additives, unfiltered and undiluted with no fillers; therapeutic grade
Peppermint offers multiple household uses; it provides a wonderful cooling sensation; Our oil is non-toxic and great for use around homes and gardens.
Refresh, Invigorate, Revitalize: Used for centuries for its revitalizing properties, peppermint awakens the senses while promoting focus and energy. When applied to the skin, the menthol properties provide a relaxing, cooling sensation. A max dilution of 5% is recommended for topical applications.
A treatment for a variety of conditions, including irritable bowel syndrome (IBS), nausea, and other digestive issues, as well as the common cold and headaches
Adds a fresh, pleasing scent added to soaps and cosmetic products
SAFETY PRECAUTION: For external use only. It is Recommended to dilute with a carrier oil before applying to your skin to minimize adverse reactions. We recommend that you patch test the oils for topical use. Dilute a small amount of the  essential oil with a carrier oil of choice to clean skin on the inside of your elbow or wrist. Cover with a bandage and leave for 24 hours. If a rash or redness appears, discontinue use of product.
Essential oils are very concentrated and can be toxic if consumed. Keep oil out of reach of children and pets.
Premium Quality
• Imported 100% raw from the USA ✓
• Carefully Packed in Nigeria ✓
• USDA Organic* ✓
• Non-GMO** ✓
• GMP Manufacturing ✓
All our products are 100% natural and processed in a FDA Registered Facility in the USA. 
Statements regarding dietary supplements have not been evaluated by the FDA and are not intended to diagnose, treat, cure, or prevent any disease or health condition.

We would love to hear from you

Do you have a question? A complaint?

Are we doing something really well? Or could we be doing something better? 

Contact us below and someone will get right back to you.

 
Peppermint Essential- Pure Natural Undiluted 15ml
Sale price
₦3,000.00
Regular price
Choose options