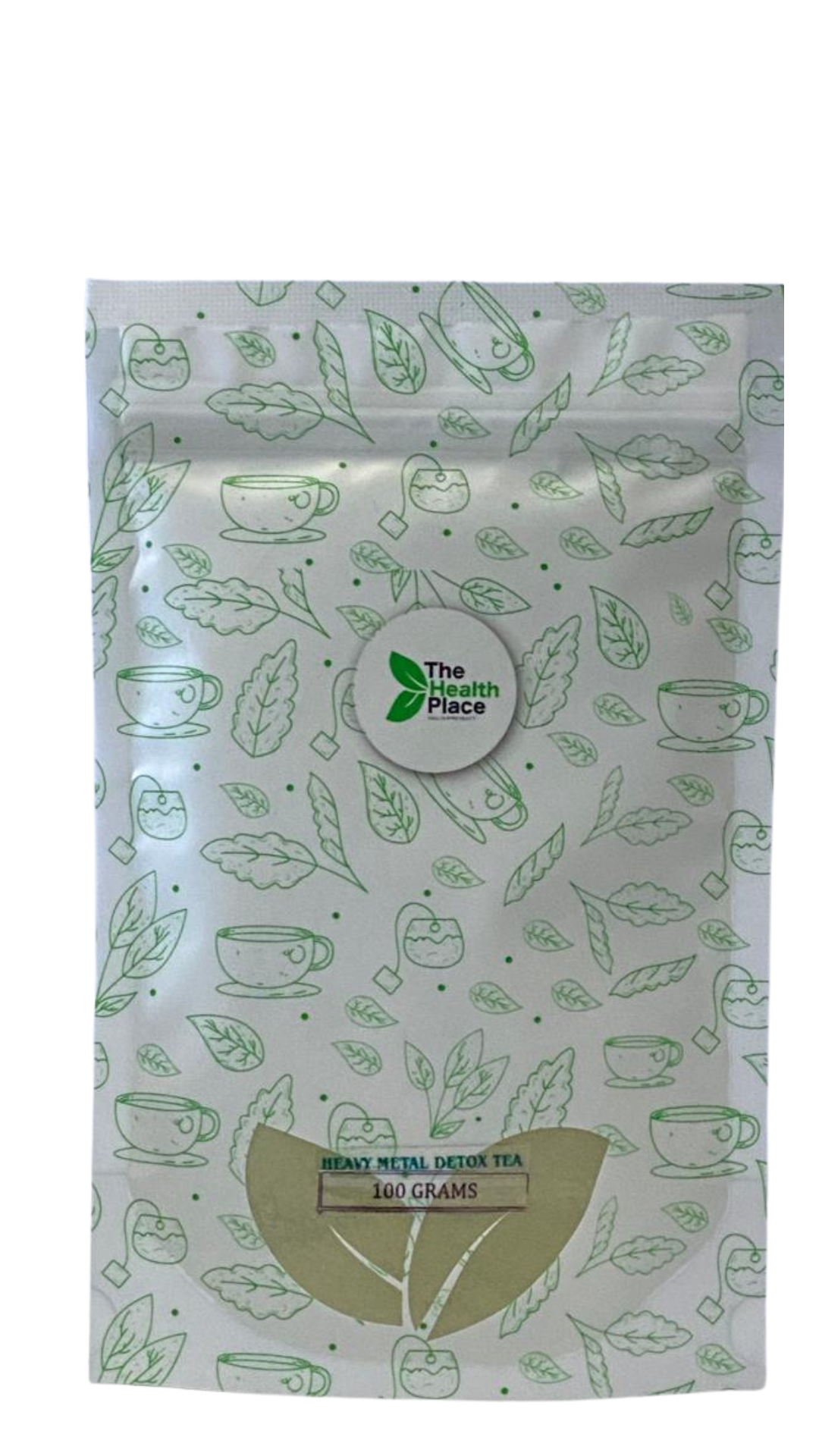 Heavy Metal Detox Mix - 100 Grams
Sale price
₦5,000.00
Regular price
(/)
---
 Not recommended for teabagging or encapsulating. 
Heavy metal toxins are commonly found in drinking water, metal utensils, auto and truck exhaust fumes and industrial byproducts and pesticides that one comes into contact with on a daily basis.
 High levels of exposure to metals considered "heavy metals" such as lead, mercury, aluminum, cadmium and arsenic can cause acute or chronic toxicity. 
This can result in damaged or reduced mental and central nervous function and damage to vital organs. Long-term exposure may lead to physical, muscular, and neurological degenerative processes that mimic Alzheimer's disease, Parkinson's disease, and MS.

If you have one or more of thee symptoms, a heavy metal detox is recommended: Chronic fatigue, Autoimmune disease, Neurological disorders, Brain Fog, Depression,Anxiety, Dementia, Insomnia.
Inspired by a very popular heavy metals smoothies recipe-This product supports the digestive, intestinal and hepatic systems.
 * Binds with and removes heavy metals from the body.
 * Absorbs heavy metal ions.
 * Supports the liver.
 * Helps the body replenish vital minerals.

The metals targeted by this detox product are:
 * Lead
 * Aluminum
 * Mercury
 * Cadmium
 * Arsenic
Ingredients: 
Our heavy metal detox mix contains our Proprietary blend of extracts* with the following: 
Spirulina:This edible blue-green algae draws out heavy metals from your brain, central nervous system, and liver, and soaks up heavy metals 
Chlorella: This edible algae is broken cell walled (making it highly bioavailable) to support heavy metal detox, fight inflammation, and provide antioxidant support. With spirulina, these heavy dose of algae-derived compounds chelate and remove heavy metals from your body.
 Barley Grass Juice: This nutritive grass has the ability to draw heavy metals out of your spleen, intestinal tract, pancreas, thyroid, and reproductive system.
Cilantro: Goes deep into hard-to-reach places, extracting metals from yesteryear (so it's great for that mercury fillers you're carrying around!). 
Atlantic Dulse: This edible seaweed binds to lead, aluminum, copper, cadmium, and nickel. Unlike other seaweeds, Atlantic dulse is a powerful force for removing mercury on its own. Atlantic dulse goes into deep, hidden places of the digestive tract and gut, seeking out mercury, binding to it, and never releasing it until it leaves the body. 
Buy this heavy metal detox blend with our freeze-dried Wild blueberries powder.
 It is important to use wild blueberries, as they possess unique phytonutrients with special detoxifying capabilities. The potent antioxidants in wild blueberries help reverse any oxidative damage left behind by the heavy metal removal. This is especially important for your brain tissue—in fact, wild blueberries are the most powerful food for halting or in some cases reversing Alzheimer's and dementia. 
Heavy Metal Detox Smoothie
Ingredients: 
2 bananas
1 Tablespoon wild blueberries powder
1

Tablespoon

Heavy Detox Mix 
1 cup orange juice  
Optional: water or coconut water to blend 
Directions: Take one cup daily 
Premium Quality
• Ingredients Imported 100% raw from the USA ✓
• Carefully formulated  in Nigeria ✓
• USDA Organic* ✓
• Non-GMO** ✓
• GMP Manufacturing ✓
All our products are 100% natural and processed in a FDA Registered Facility in the USA.
Statements regarding dietary supplements have not been evaluated by the FDA and are not intended to diagnose, treat, cure, or prevent any disease or health condition.
You should not use the information contained herein for
diagnosing or treating a health problem or disease, or for prescribing any medication. We recommend that you consult with a qualified healthcare practitioner before using any herbal products, particularly if you are pregnant, nursing, or on any medications.
Contains Premium Ingredients to draw out heavy metals from the body.Ingredients: Spirulina, Chlorella, Barley grass juice, Atlantic dulse, Milk Thistle,Cilantro and our Proprietary blend of other extracts*

We would love to hear from you

Do you have a question? A complaint?

Are we doing something really well? Or could we be doing something better? 

Contact us below and someone will get right back to you.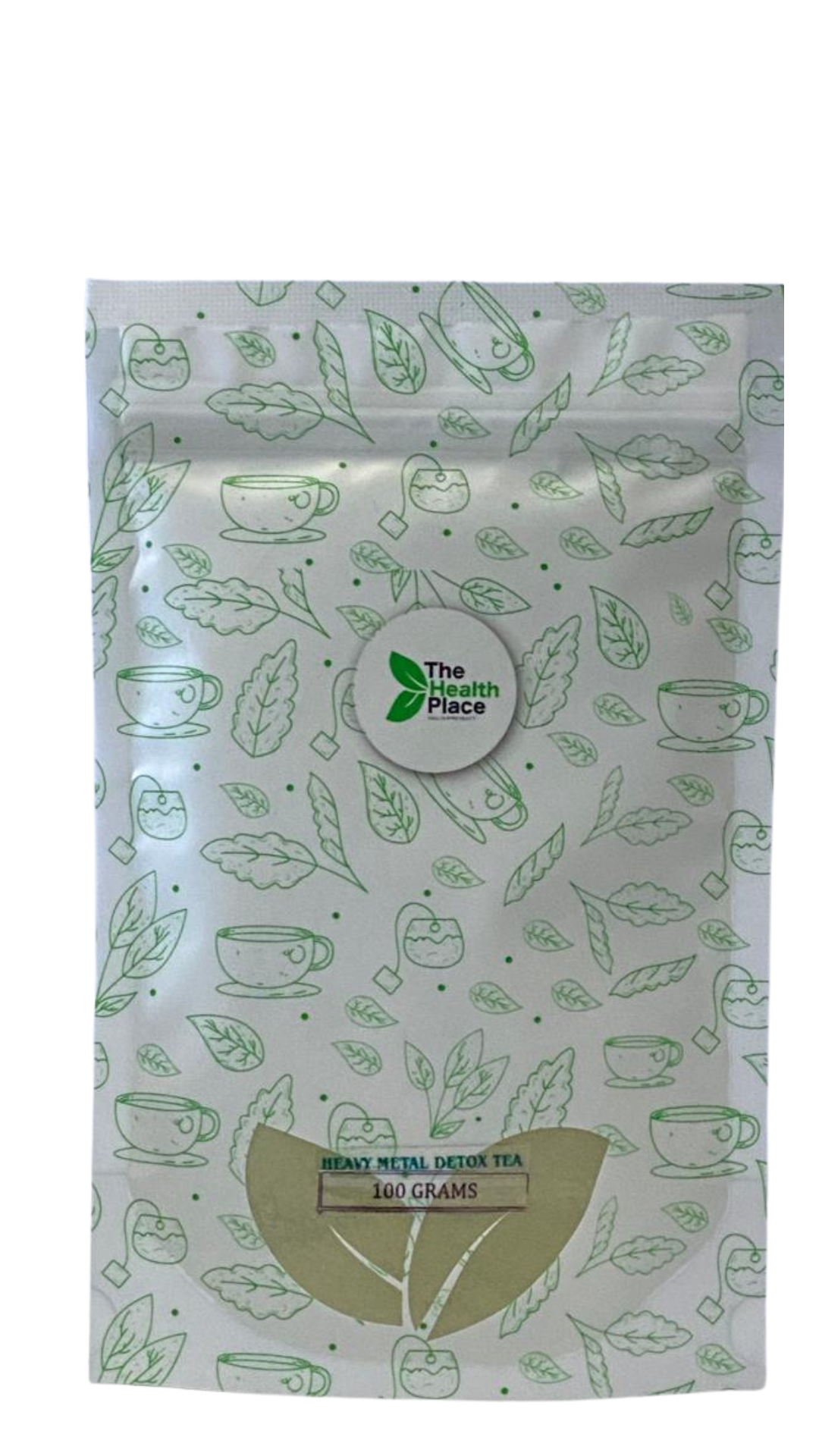 Heavy Metal Detox Mix - 100 Grams
Sale price
₦5,000.00
Regular price
Choose options