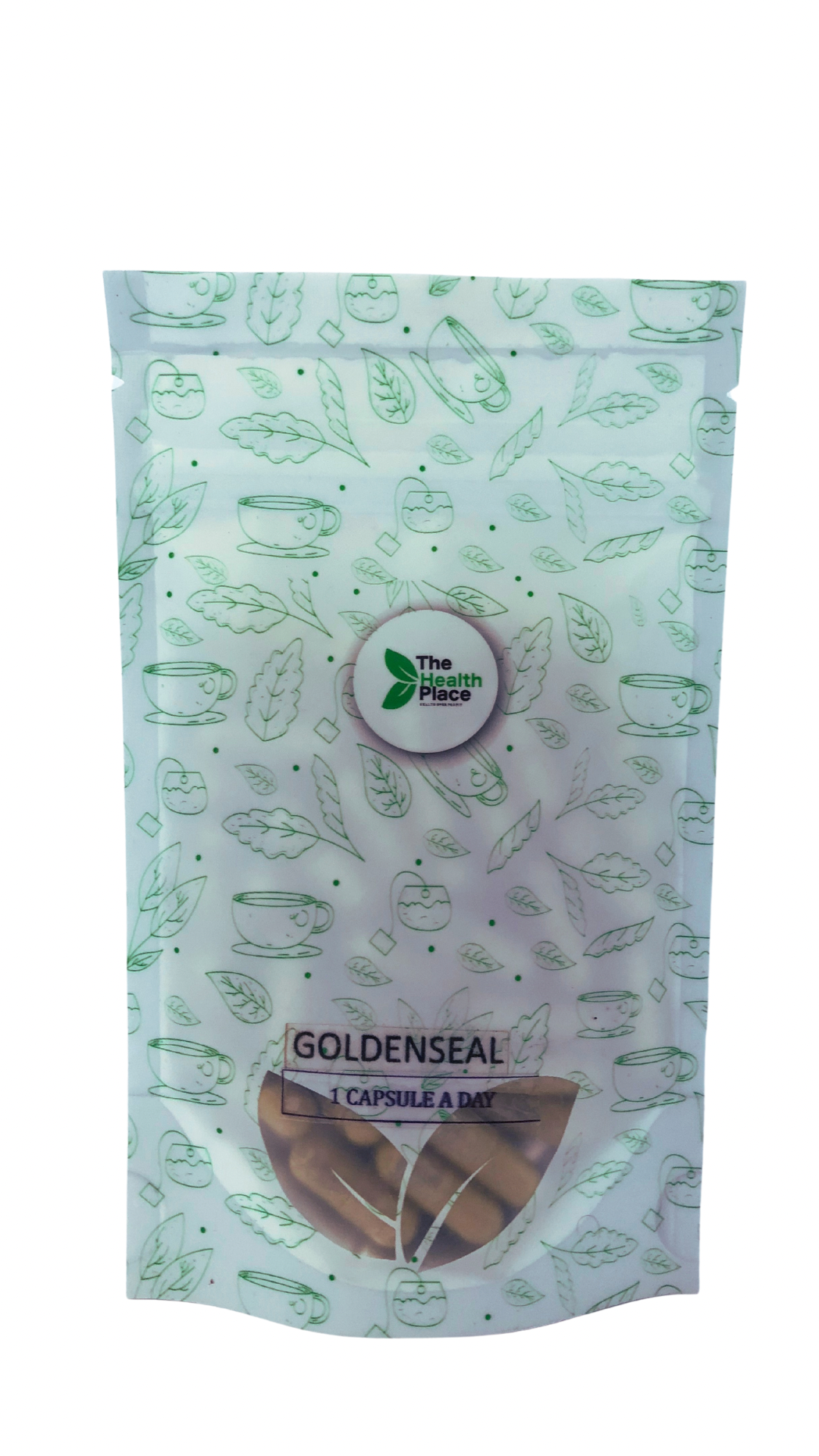 Goldenseal -50 Capsules 650mg each
Sale price
₦15,000.00
Regular price
(/)
---
Botanical Name: Hydrastis canadensis\
Origin: USA
 Hydrastis canadensis, distinguished by its yellow roots, is a perennial herb in the buttercup family and native to Canada and the eastern United States\
The plant is extremely popular, and is a threatened endangered herb. It has been placed on United Plant Savers' "at risk" list.
Our organic goldenseal root powder is ground from consciously cultivated roots. Due to the increasing costs and precious nature of cultivated goldenseal, we are no longer able to offer a bulk discount on this botanical, it is only available in capsules form. 
Benefits 
Goldenseal is praised for its antibacterial and anti-inflammatory properties in journals read. 
Urinary Tract Infections 
Goldenseal is a common herbal remedy for urinary tract infections (UTIs) and yeast infections. Cell studies suggest that berberine, one of the main active compounds in goldenseal, may protect your body against various bacteria and fungi.
Candida
Goldenseal's secret weapon is its active ingredient, berberine. Berberine is an alkaloid that is also found in other plants such as barberry and Oregon grape. Scientific research has shown berberine to harbor a host of powerful therapeutic actions, namely antifungal and antibacterial. Like many other naturally-derived antifungals, berberine allows the plant to defend itself from microbial attack.
Berberine works by binding to certain molecular targets in the body and altering their function. Its most important mechanism of action is in activating an enzyme within our body cells called AMP-activated protein kinase (AMPK). This enzyme regulates metabolism, and has a major influence on the immune system and the body's ability to fight disease.
The antifungal action of berberine has been documented in a 2011 study, in which it was shown to inhibit the growth of various Candida species.
Herpes
Traditionally, herbal practitioners use goldenseal paired with some other to help manage Herpes. Use  with Pau Darco , Echinacea and St. John's Wort.
Stomach Isues
Goldenseal has a long history of use for the treatment of gastrointestinal ailments, indigestion, and other inflammatory or digestive disorders, stomach pain swelling (gastritis), colitis, diarrhea, constipation, hemorrhoids ,piles, and intestinal gas.
Helicobacter pylori (H. pylori)
It is also highly beneficial for peptic ulcers due to its activity against H. pylori.
Studies at the University of Chicago found in test tube studies that goldenseal is highly active against multiple strains of Helicobacter pylori.
Staphylococcus aureus (MRSA).
Goldenseal demonstrates more potent antimicrobial activity on Staphylococcus aureus (MRSA). Read this journal 
Upper Respiratory Tract Infections
Goldenseal is also used for the common cold and other upper respiratory tract infections, as well as stuffy nose and hay fever.
Goldenseal came into prominence among North American settlers in the 1800's, displacing its cousin goldthread as the popular herbal remedy of the time. By 1910 it was nearly harvested to extinction in the wild and is still a rare plant in some regions due to over-harvesting.
As such, we highly recommend that goldenseal be purchased and used consciously and with concern to its environmental vulnerability.
Tinnitus 
 Goldenseal has multiple medicinal uses due to its anti-inflammatory, antibiotic and astringent properties. It is often combined with the immune system booster, echinacea, to enhance the effects of the latter.
However, it is the anti-catarrhal properties which can help with the effects of tinnitus by improving the flow of mucus in the middle ear. If this mucus becomes too thick, then it is unable to drain effectively. This, in turn, causes a build up of pressure in the ear and may even lead to infection. It is this pressure build up which can cause "pounding" tinnitus symptoms.
Goldenseal hydrastis works by soothing irritated mucous membranes and alleviating this congestion. The thickness of the mucus is reduced which improves the flow/drainage of the mucus and ear pressure is subsequently diminished. This can provide tinnitus relief relatively quickly.
Goldenseal is a useful supplement if you suffer with your sinuses and can be used to treat the common cold. For tinnitus relief, it is recommended that Goldenseal be taken in conjunction with Black cohosh.
Premium Quality
• Imported 100% raw from USA ✓
• Carefully Packed in Nigeria ✓
• USDA Organic* ✓
• Non-GMO** ✓
• GMP Manufacturing ✓
All our products are 100% natural and processed in a FDA Registered Facility in Peruvia. 
Statements regarding dietary supplements have not been evaluated by the FDA and are not intended to diagnose, treat, cure, or prevent any disease or health condition.

We would love to hear from you

Do you have a question? A complaint?

Are we doing something really well? Or could we be doing something better? 

Contact us below and someone will get right back to you.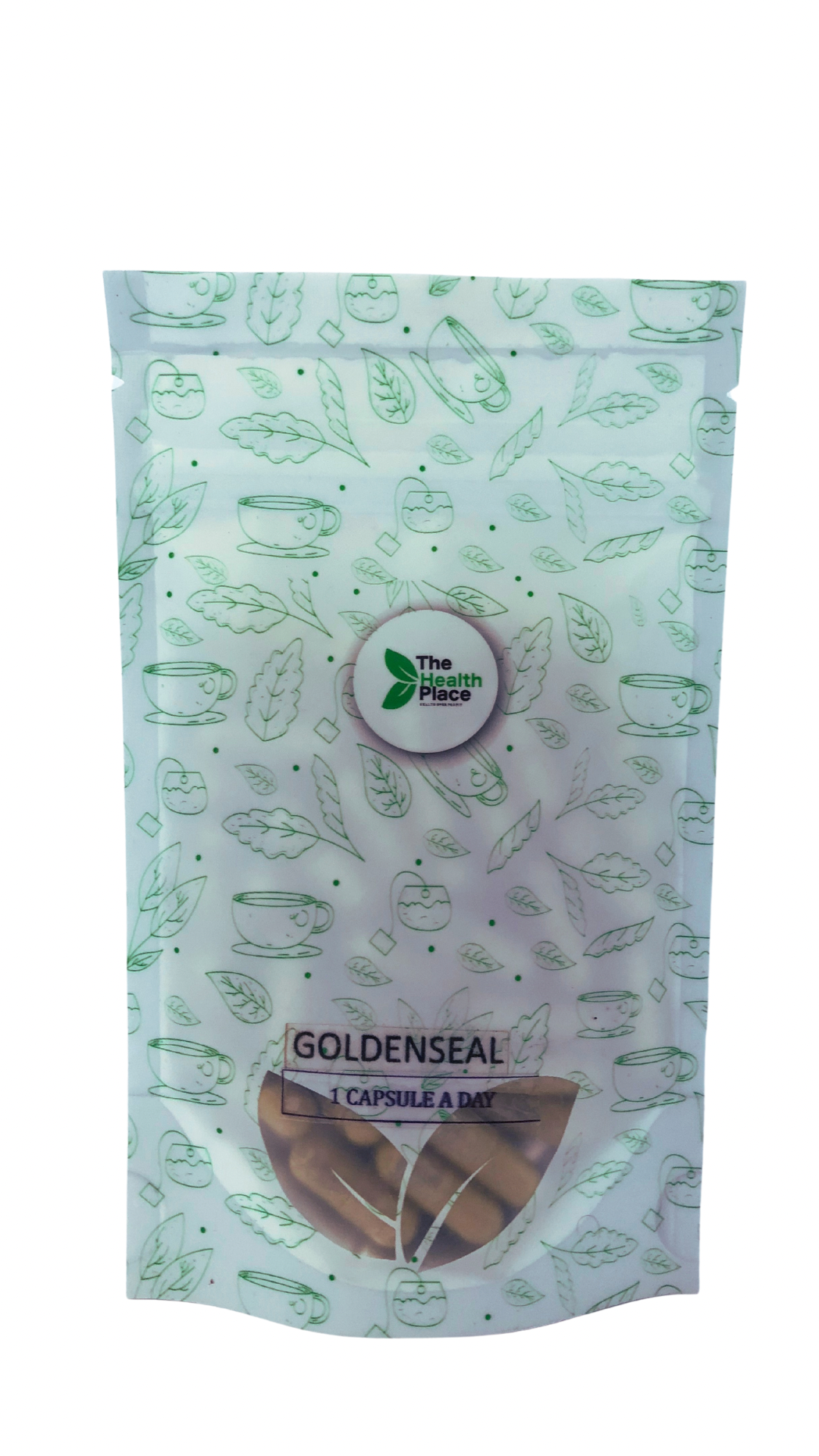 Goldenseal -50 Capsules 650mg each
Sale price
₦15,000.00
Regular price
Choose options