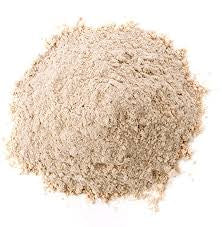 Frankincense (Food Grade) - Choose Form
Sale price
₦2,700.00
Regular price
(/)
---
Botanical Name: Boswellia Serrata
Plant Part: Resin
Origin: Egypt
Frankincense was one of the three gifts given to the Baby Jesus by the Three Magi, recorded as being of equal value with myrrh and gold.

Frankincense can be used to slow down pulse, deepen respiration, keeps you alert and focused while meditating and keeps your mind set while praying.
Other Uses:
Pain and Arthritis
Frankincense is beneficial for painful conditions such as arthritis. It may act as an analgesic too. One study found that Frankincense increased pain threshold and pain tolerance in participants. More studies are needed to confirm the efficiency of this as pain treatment, and if it is a potential alternative to NSAIDs.
Frankincense has anti-inflammatory effects that may help reduce joint inflammation caused by arthritis.
Researchers believe that frankincense can prevent the release of leukotrienes, which are compounds that can cause inflammation. 
Terpenes, including boswellic acid, appear to be the strongest anti-inflammatory compounds in frankincense.
Both oral and topical use of boswellic acid help reduce symptoms of osteoarthritis and rheumatoid arthritis.
In another study, participants who took 169.33 mg of boswellia extract twice daily for 120 days, indicated a  reduction in  inflammation, joint pain, and stiffness in mild to moderate knee osteoarthritis, without serious side effects.
Another study found that frankincense oil reduced osteoarthritis pain when applied to the skin for 6 weeks
Irritable Bowel Syndrome IBS and Gut Problems
Frankincense's anti-inflammatory properties may also help your gut function properly.
One study found that frankincense, in combination with other herbal medicines, reduced abdominal pain, bloating, and even associated depression and anxiety in people with irritable bowel syndrome (IBS)
Another study also indicated that boswellia 250 mg tablets taken daily for 6 months improved symptoms in people with IBS.
Asthma Relief  
Traditional medicine has used frankincense to treat bronchitis and asthma for centuries.
Research suggests that its compounds may prevent the production of leukotrienes, which cause the bronchial muscles to constrict in asthma.
Frankincense may also affect Th2 cytokines, which can cause inflammation and mucus overproduction in people with asthma. 
In one small study, people who took a daily supplement of 500 mg boswellia extract in addition to their standard asthma treatment were able to take fewer inhalations of their regular medications during the 4-week study.
The powder may lump or cake

Because this product has NOT been adulterated with Silicon Dioxide and is free from anti-caking agents, it may lump. This does not affect the product quality in any way
• Imported 100% raw from Egypt  ✓
• Carefully Encapsulated in Nigeria ✓
• Organic* ✓
• Non-GMO** ✓
• GMP Manufacturing ✓
This product is  100% natural and processed in a FDA Registered Facility in Egypt.
 Statements regarding dietary supplements have not been evaluated by the FDA and are not intended to diagnose, treat, cure, or prevent any disease or health condition.

We would love to hear from you

Do you have a question? A complaint?

Are we doing something really well? Or could we be doing something better? 

Contact us below and someone will get right back to you.

 
Frankincense (Food Grade) - Choose Form
Sale price
₦2,700.00
Regular price
Choose options