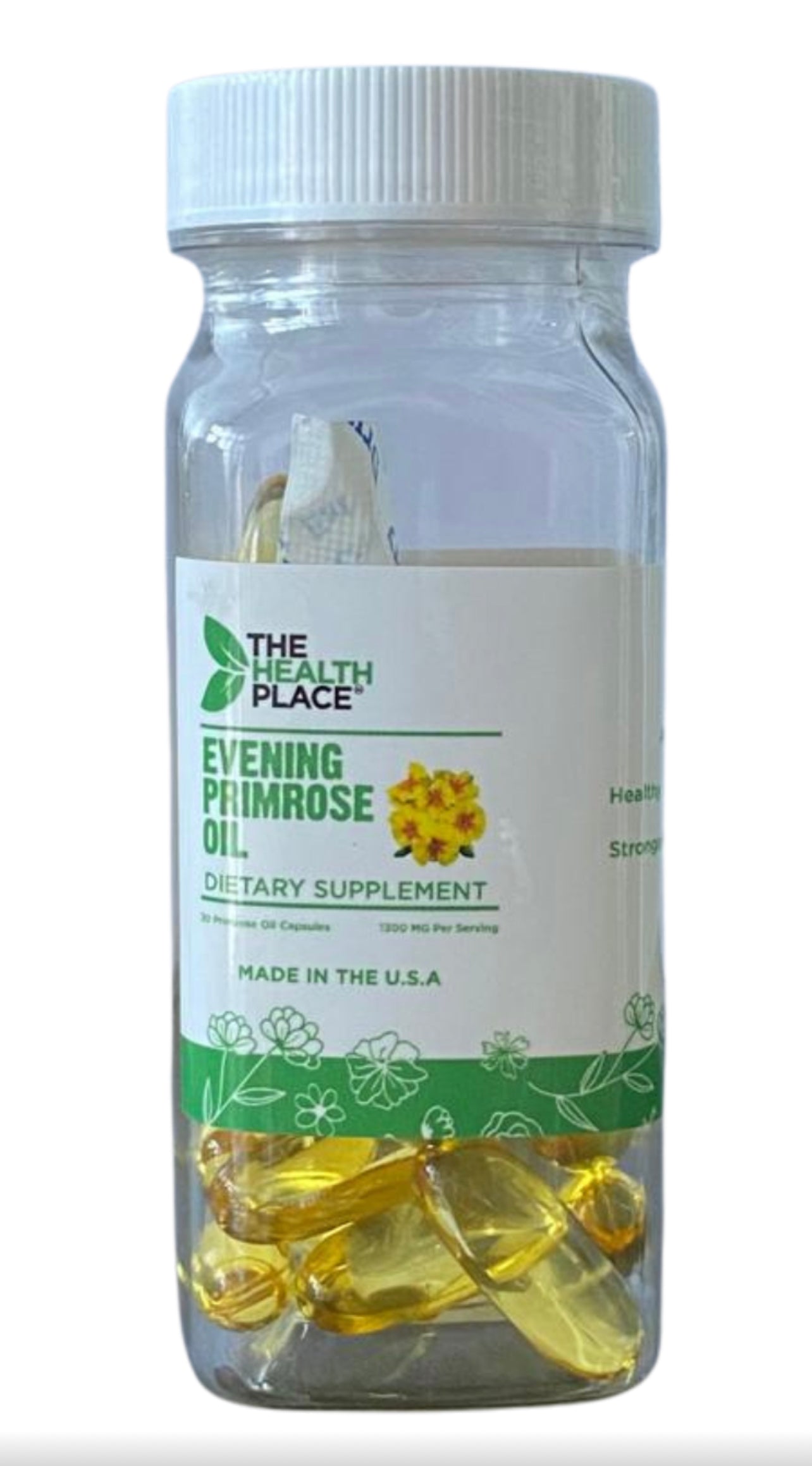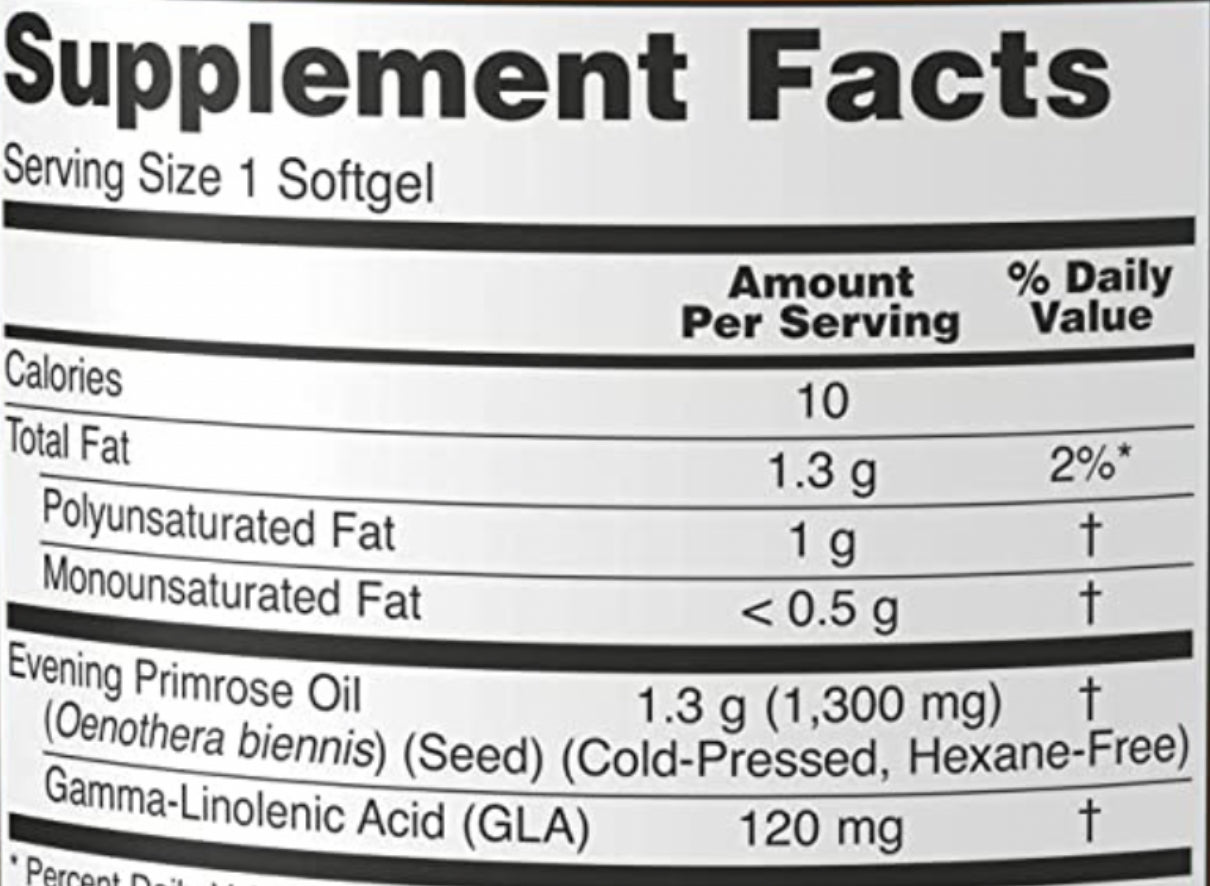 Evening Primrose -30 Softgels 1,300mg each
Sale price
₦9,500.00
Regular price
(/)
---
Scientific Name:Oenothera speciosa
Origin: USA
METHOD OF EXTRACTION; Cold Pressed 
Evening primrose is a common wildflower found in North America, Europe, and parts of Asia. The yellow flowers only open in the evening, hence their common name. Evening primrose has been used throughout in Europe since the seventeenth century.
Evening Primrose Oil has naturally occurring gamma-linolenic acid (GLA), an omega-6 fatty acids. Although the body can synthesize GLA from other dietary fats, it can be more efficiently utilized for bodily functions when consumed in its preformed state.
GLA supplement benefits include anti-inflammatory properties and help boosting immune function. 
According to a 2010 study, the GLA in EPO is thought to reduce inflammation and help inhibit prostaglandins that cause cyclical breast pain. The study found that taking daily doses of EPO or EPO and vitamin E for six months decreased the severity of cyclical breast pain
 Evening Primrose Oil  can be used for quite an array of conditions, including skin conditions, breast health, Dyslexia, IBS, liver health, MS, bone and joint health, asthma, ADHD, prenatal and pregnancy health, and even mental disorders — to name a few.
Polycystic Ovary Syndrome (PCOS)
Evening primrose is rich in an omega-6 fatty acid called GLA (gamma-linolenic acid). It is believed that GLA supports healthy hormone balance.
By changing the concentration of FSH, LH and testosterone hormones in polycystic ovary syndrome, evening primrose oil, can reduce the complications of these hormonal changes. EPO also reduces insulin and serum glucose and increases insulin sensitivity in PCOS.
Fertility
As a fertility aid, evening primrose is highly recommended for those Trying-to-conceive because it can help improve the quality of cervical mucus, making it a more fertile medium for sperm
Evening Primrose Oil (EPO) has been used by herbalists for hundreds of years to increase cervical mucus. This plant oil has been shown to increase cervical mucus production while also aiding in hormonal balance
Menopause
Evening primrose oil is used by many women to treat the symptoms of menopause. The oil does not stop the menopausal process but helps users deal with common side effects. Hot flashes, a condition that causes women to become hot and flustered, are said to be alleviated by evening primrose oil.
Nerve damage caused by diabetes

Research shows that taking evening primrose oil daily for 6-12 months improves symptoms of nerve damage caused by diabetes.
Varicose Veins
Evening primrose is a known anticoagulant, so it helps to promote a healthy circulatory system. Using evening primrose will help to reduce clotting, and it helps to reduce inflammation in your blood vessels. Without the inflammation, the vessels are flexible and dilated. All of these factors reduce the backup of blood, allowing spider veins to resolve and stops new ones from developing. It is also helpful in this case for hemorrhoids and phlebitis.
Breast Pain
Evening primrose oil has been shown in double-blind studies to reduce the symptoms of breast pain. Evening primrose oil contains polyunsaturated fatty acids, which may be important to breast health.
According to a 2010 study, the GLA in EPO is thought to reduce inflammation and help inhibit prostaglandins that cause cyclical breast pain. The study found that taking daily doses of EPO or EPO and vitamin E for six months decreased the severity of cyclical breast pain.
Hormonal Acne
 EPO is usually recommended with other topical products as an effective treatment measure for pimples, nodules, and blackheads. It can also keep skin from becoming overly dry, which is a common side effect of certain acne medications. 
The GLA in EPO is thought to help acne by reducing skin inflammation and the number of skin cells that cause lesions. It may also help the skin retain moisture.
According to this 2014 study, EPO may help relieve cheilitis. This condition causes inflammation and pain in the lips caused by the acne drug isotretinoin (Accutane).
A separate study found that GLA supplementation reduced both inflammatory and noninflammatory acne lesions.
May be beneficial for Eczema
 Some countries have approved EPO to treat eczema, an inflammatory skin condition.
According to an this study, the GLA in EPO may improve the skin's epidermis. How to use: In studies, one to four EPO capsules were taken twice daily for 12 weeks
Healthy Skin
According to a 2005 study, oral supplementation of EPO helps smooth skin and improve its:
elasticity
moisture
firmness
fatigue resistance
Per the study, GLA is necessary for ideal skin structure and function. Because the skin can't produce GLA on its own, researchers believe taking GLA-rich EPO helps keep skin healthy overall.
How to use: Take daily for up to 12 weeks
Nerve Pain
 Peripheral neuropathy is a common side effect of diabetes and other conditions. Research  has shown that taking linolenic acid helps reduce neuropathy symptoms, such as:
hot and cold sensitivity
numbness
tingling
weakness
How to use: Take EPO capsules daily for up to one year.
Bone Pain
Bone pain is often caused by rheumatoid arthritis, a chronic inflammatory disorder. According to a 2011 review, the GLA in EPO has the potential to reduce rheumatoid arthritis pain without causing unwanted side effects.
How to use: Up to 6,000 mg of EPO daily for 3 to 12 months.
Other Benefits 
EPO supports healthy hair, fortify the bones, benefit healthy skin, and contribute to heart health.
Anti-inflammatory properties

Boosts immune function

Supports healthy hair

Fortifies the bones

Benefits heart health

Supports overall health & wellness
Other ingredients: Softgel Capsule (bovine gelatin, glycerin,water.
Premium Quality
• Imported 100% raw from the USA ✓
• Carefully Packed in Nigeria ✓
• USDA Organic* ✓
• Non-GMO** ✓
• GMP Manufacturing ✓
All our products are 100% natural and processed in a FDA Registered Facility in the USA. 
 Statements regarding dietary supplements have not been evaluated by the FDA and are not intended to diagnose, treat, cure, or prevent any disease or health condition.
 Always consult your health care provider before taking any supplements. Pregnant or lactating women, people with existing medical conditions, or people taking medications should consult their health care provider/s before taking any dietary supplement. If you experience any adverse condition after taking this dietary supplement, discontinue use immediately and consult your health care provider. Keep out of reach of children 

We would love to hear from you

Do you have a question? A complaint?

Are we doing something really well? Or could we be doing something better? 

Contact us below and someone will get right back to you.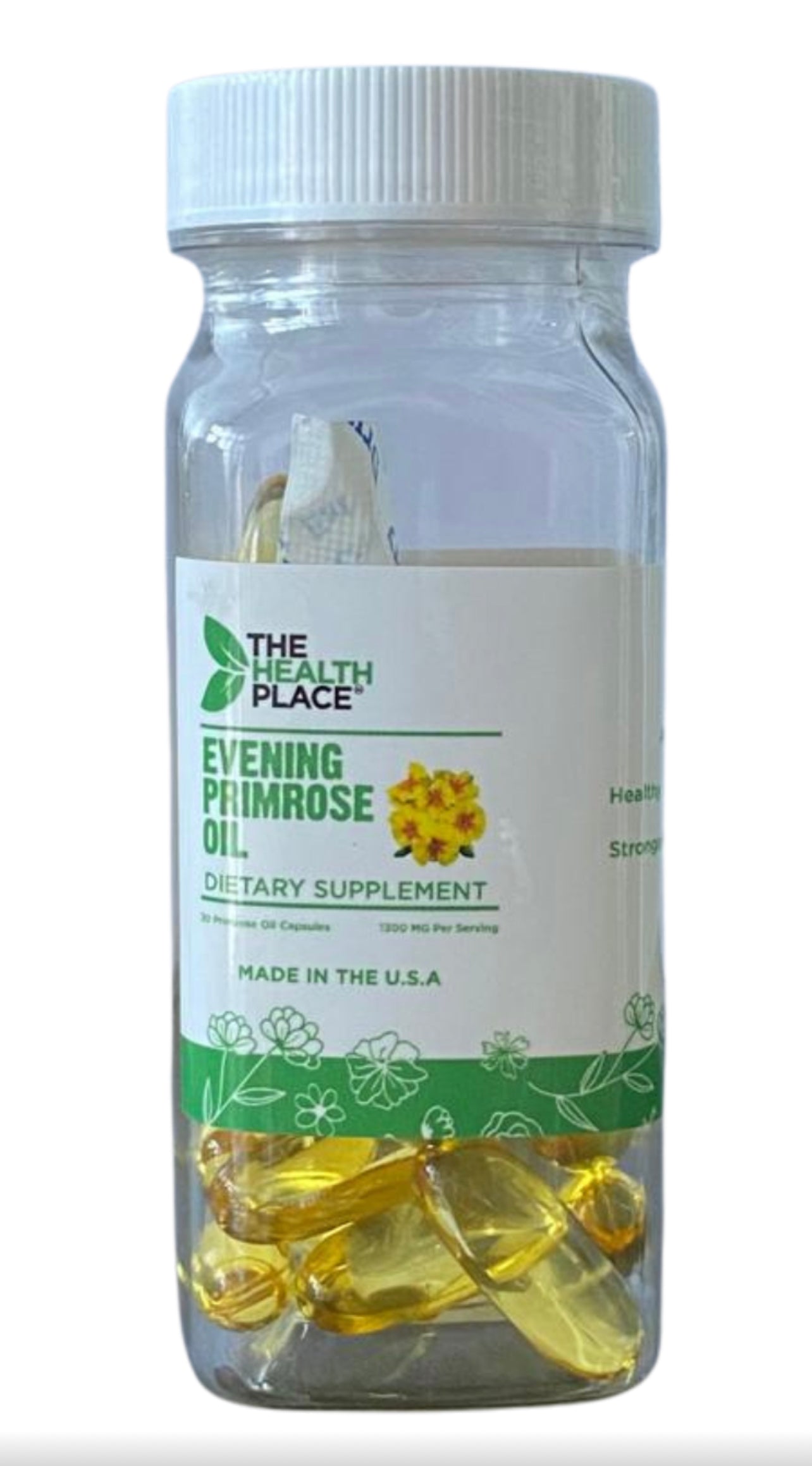 Evening Primrose -30 Softgels 1,300mg each
Sale price
₦9,500.00
Regular price
Choose options