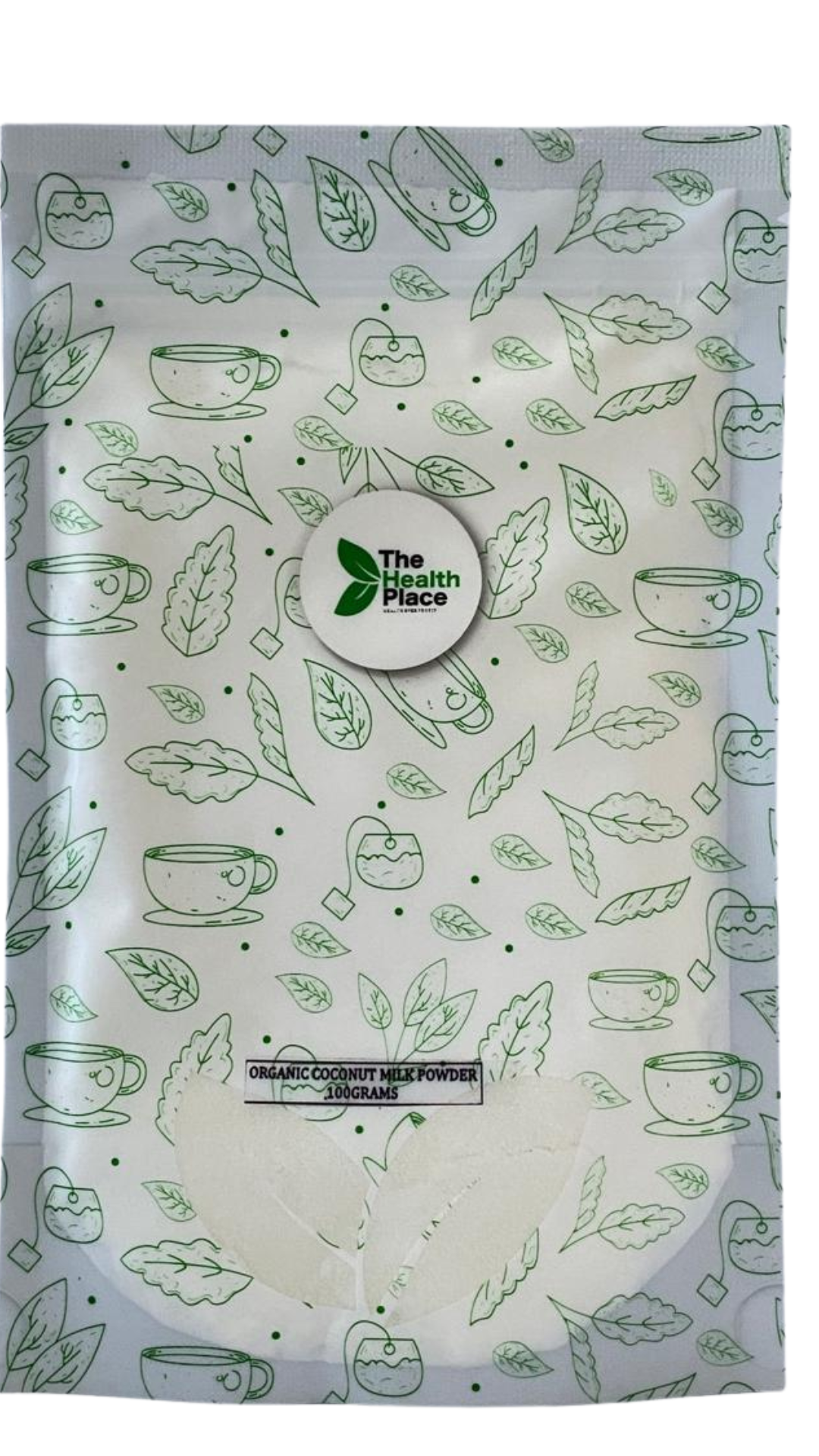 Coconut Milk Organic- 100 Grams
Sale price
₦2,800.00
Regular price
₦3,500.00
(/)
---
Our fresh, Organic Coconut Milk powder is a wonderful treat and chock full of goodness. We dry our coconut at a low temperature to preserve all the naturally occurring enzymes, nutrients, and flavor. It is unsweetened, unadulterated, natural and preservative free. Plus, it's delicious.
Benefits
Supports healthy digestion

Functions as a protective antioxidant

 

Completely non-toxic to humans

No harmful or discomforting side effects

May support a healthy aging response

 

Supports a healthy immune system response

 

Supports healthy energy & endurance levels

 

Providing you with an immediate energy source

 

Supports the body's ability to heal and repair tissue

 

Supports healthy thyroid gland function

 

Supports healthy secretion & utilization of blood glucose

 

Reduces problems associated with malabsorption syndrome & cystic fibrosis

Supports the development of strong bones & teeth

 

Protects against osteoporosis

May support a healthy gallbladder disease

Supports bowel health

 

May support a healthy inflammation response

 

May support healthy lipid levels

 

Prevents periodontal disease & tooth decay

May support a healthy liver

 

Lower in calories than all other fats

Powerful Nutrients in our Fresh, Organic Coconut Milk

 
Minerals: Calcium, Iron, Magnesium, Phosphorus, Potassium, Zinc

Vitamins: Vitamin C, Thiamin, Riboflavin, Niacin, Vitamin B-6, Folate, Vitamin E (Alpha), Vitamin K

Amino Acids: Tryptophan, Threonine, Isoleucine, Leucine,. Lysine, Methionine, Cystine, Phenylalanine, Tyrosine, Valine, Arginine, Histidine, Alanine, Aspartic Acid, Glutamic Acid, Proline, Serine

Fatty Acid Content: Lauric Acid, Myristic Acid, Caprylic Acid, Capric Acid, Palmitic Acid, Oleic Acid, Palmitoleic Acid, Linoleic Acid, Linolenic Acid, Stearic Acid

Phospholipids: Phosphatidylcholine, Phosphatidylethanolamine, Phosphatidylinositol, Phosphatidylserine, Lysophosphatidylcholine, Lysophosphatidylethanolamine, phosphatidic acid

Tocopherols

Sterols: B-Sitosterol, Stigmasterol, Avenasterol Campesterol, Stigmasterol Brassicas
Uses

To replace a glass of cow's milk,

 

mix 1 - 2 tablespoons of coconut milk powder with water. Coconut milk powder is also delicious when mixed with juice, yogurt, or added to your favourite smoothie.

We would love to hear from you

Do you have a question? A complaint?

Are we doing something really well? Or could we be doing something better? 

Contact us below and someone will get right back to you.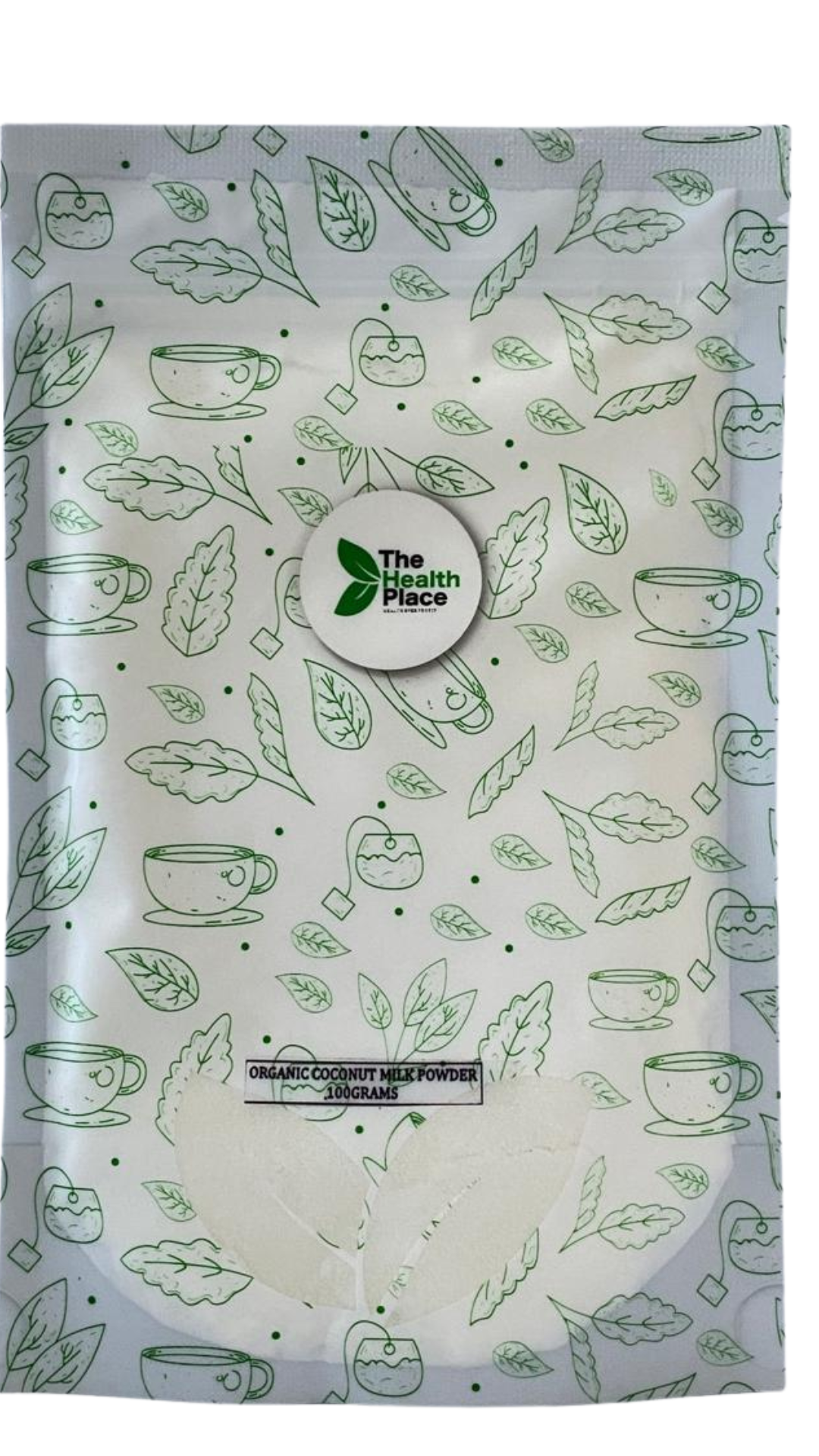 Coconut Milk Organic- 100 Grams
Sale price
₦2,800.00
Regular price
₦3,500.00
Choose options