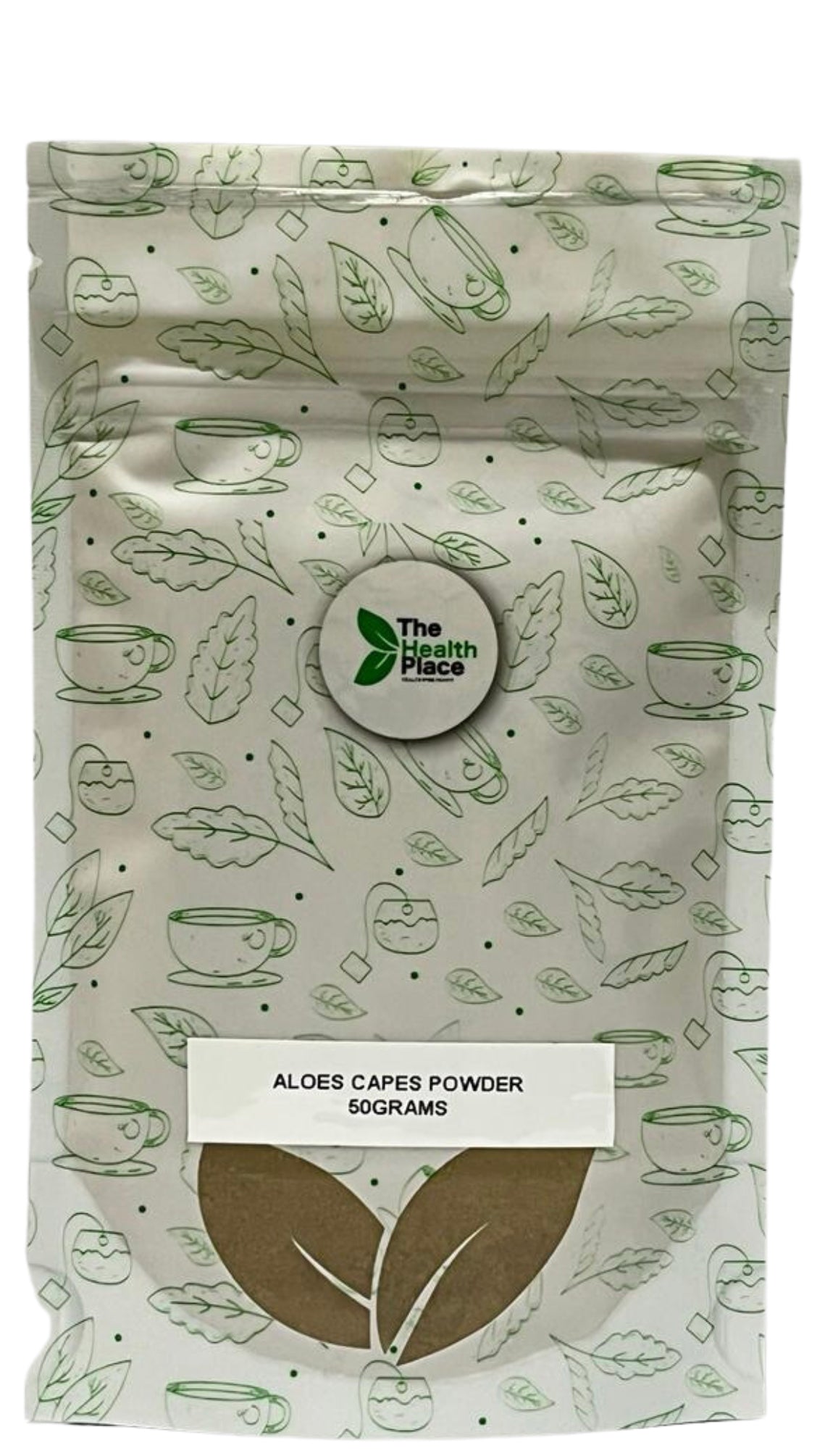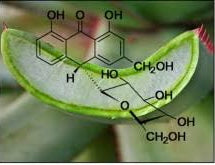 Aloes (Cape) Powder- 50 grams
Sale price
₦4,000.00
Regular price
(/)
---
Botanical Name: Aloe ferox
Origin: South Africa

Common names: Lily of the desert, Cape aloe, bitter aloe, bergaal wyn, Tap aloe, Red aloe.
Local names: Zulu, Xhosa, Sotho-umhalba, Africans- Bitteralwin, Tapaalwyn, English-Bitter Aloe, Red Aloe, French-Aloes du Cap.
Another names: The doctor of the sky, the plant doctor, the plant which cures, the plant miracle, the plant of first aid, the plant of burns, the remedy of harmony, the vegetable Doctor, the green doctor, doctor aloes, the doctor out of pot, the quiet healer, the fountain of youth and Elixir of long life.
Synonyms: Aloe candelabrum, Aloe berger.
Aloe ferox is a beautiful and stately plant native to southern Africa. Cape aloe's species name, ferox is said to translate from Greek to mean "fierce" referring to the spiny edged leaves of this particular aloe. Also called bitter aloe, the leaf has a long history of use in traditional South African herbalism for its beneficial properties.
Cape aloe is a woody aloe that belongs to the Asphodelaceae family. It grows tall and erect reaching heights of 10 feet when mature. The spined leaves are thick and fleshy growing in rosettes up the stem. Younger plants typically have more spines than older plants. Resembling candelabras, the flowers of Aloe ferox are spikes of dense orange to red racemes reaching skyward several feet above the leaves. Cape aloe grows in rocky, arid habitats that are exposed to full sun and good soil drainage.
Indigenous tribes throughout South Africa have long used cape aloe for its healthful properties. The plant even has a history of use in local folklore as a protective plant and in ritual body washes. Today, the inner gel of cape aloe is often used in cosmetics and other topical applications. The dried leaf is also employed in external body care recipes as well as internal wellness preparations.
Our cape aloe is wildharvested from the western cape of South Africa. The dried leaf powder is typically prepared in skin care creations. It can also be utilized in teas and extracts.
Benefits 
The bitter latex, known as Cape aloe, is used as laxative medicine in Africa and Europe and is considered to have bitter tonic, anti-oxidant, anti-inflammatory, antimicrobial and anticancer properties.
The yellow bitter sap and white gel are present in aloe leaves. Among these gels, the bitter sap lies underneath the green peel and is part of the peel (Wasserman et al., 2002). Aloe bitters is largely used in purgatives for the past 200 years. Since 1994 Aloe ferox was described and quantified as international trade with a particular focus on the role of European Union (EU).

The yellow bitter sap of Aloe ferox is used as laxative and white Aloe gel is used in health drinks and skin care products. When compared to Aloe vera, it has more amino acids and polysaccharides 
 In Southern Africa Cape aloe, is used as a purgative in human and veterinary medicine, ophthalmia and syphilis. The gel used as a general. refrigerant. It is further more used as a shampoo to promote hair growth and against dandruff and as a cosmetic to improve the complexion and to smooth the skin. It is also used as a hydrating and skin-protecting agent in creams and liquids such as shaving cream, lip balm, sun lotion and healing ointments (Protologue, 2013).
 Numerous scientific studies on aloe gel are demonstrating its analgesic, anti-inflammatory, wound healing, immune modulating and anti-tumor activities as well as antibacterial, antiviral and antifungal properties (Nema et al., 2013).
The aloe juice has been shown to decrease cholesterol (Nema et al., 2013) and triglycerides while demonstrating anti diabetic activity. Its medicinal properties can be attributed (Nema et al., 2013) to the synergistic effect of the combined nutritional elements producing a more powerful effect than the individual components. Analgesic activity (Shelton, 1991) antiinflammatory and oxidative stress (Devaraj and Jialal, 2006; Fawole et al., 2010), wound and burn healing (Chithra et al., 1998; Jia et al., 2008), immune modulating (Nema et al., 2013; Zhang and Tizard, 1996; Strickland, 2001), antitumor/cancer activities (Saito, 1993; Bradford and Awad, 2007), antimicrobial activity (antiviral, antibacterial, antifungal) (Reynolds and Dweck, 1999; Soeda et al., 1966), antidiabetic, (Bunyapraphatsara et al., 1996; Lichtenstein and Deckelbaum, 2001; Loots et al., 2011; Normen et al., 2000; Jones et al., 1999), skin protecting (Syed et al., 1997), psoriasis control (Syed et al., 1996), liver damage controlling (Kuo et al., 2002) HIV/AIDS treatment (Yamamoto, 1973), antiseptic (Okyar et al., 2001), antiulcer (Koo, 1994; Wang et al., 1998) antioxidant activity (Rice-Evans, 2004), cardiovasicular disease (Patch et al., 2006), tuberculosis and bronchitis (Ferro et al., 2003).
Precautions
Orally administered drugs should be taken 1 hour prior to consumption of aloe vera or several hours after consumption, as it may slow the absorption of orally administered drugs. We recommend that you consult with a qualified healthcare practitioner before using herbal products, particularly if you are pregnant, nursing, or on any medications.The sap is toxic to pregnant and breast feeding mothers.
Premium Quality
Imported 100% raw from India ✓
Carefully Packed in Nigeria ✓

USDA Organic* ✓

Non-GMO** ✓

GMP Manufacturing
All our products are 100% natural and processed in a FDA Registered Facility in India.
Statements regarding dietary supplements have not been evaluated by the FDA and are not intended to diagnose, treat, cure, or prevent any disease or health condition.

We would love to hear from you

Do you have a question? A complaint?

Are we doing something really well? Or could we be doing something better? 

Contact us below and someone will get right back to you.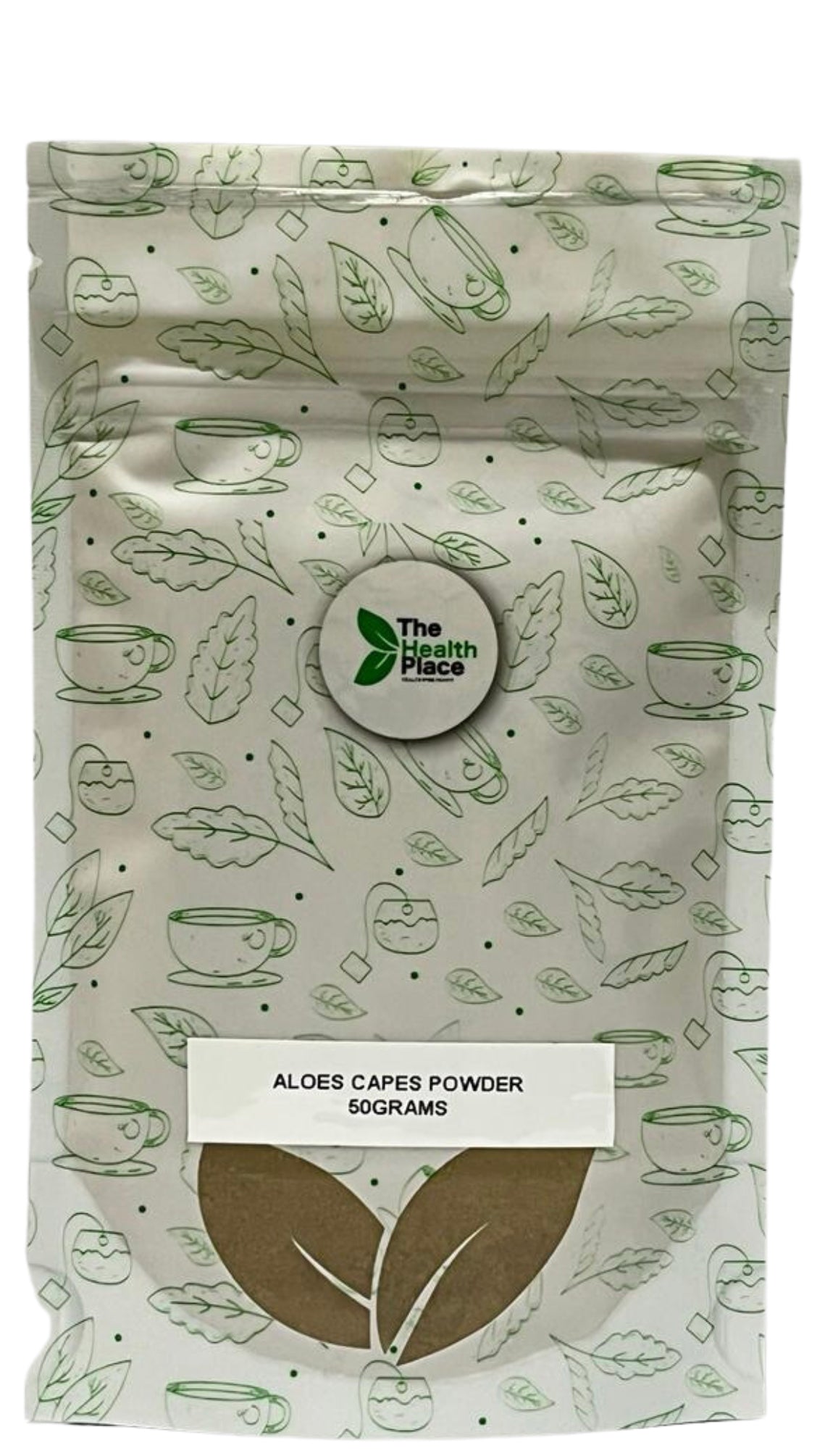 Aloes (Cape) Powder- 50 grams
Sale price
₦4,000.00
Regular price
Choose options