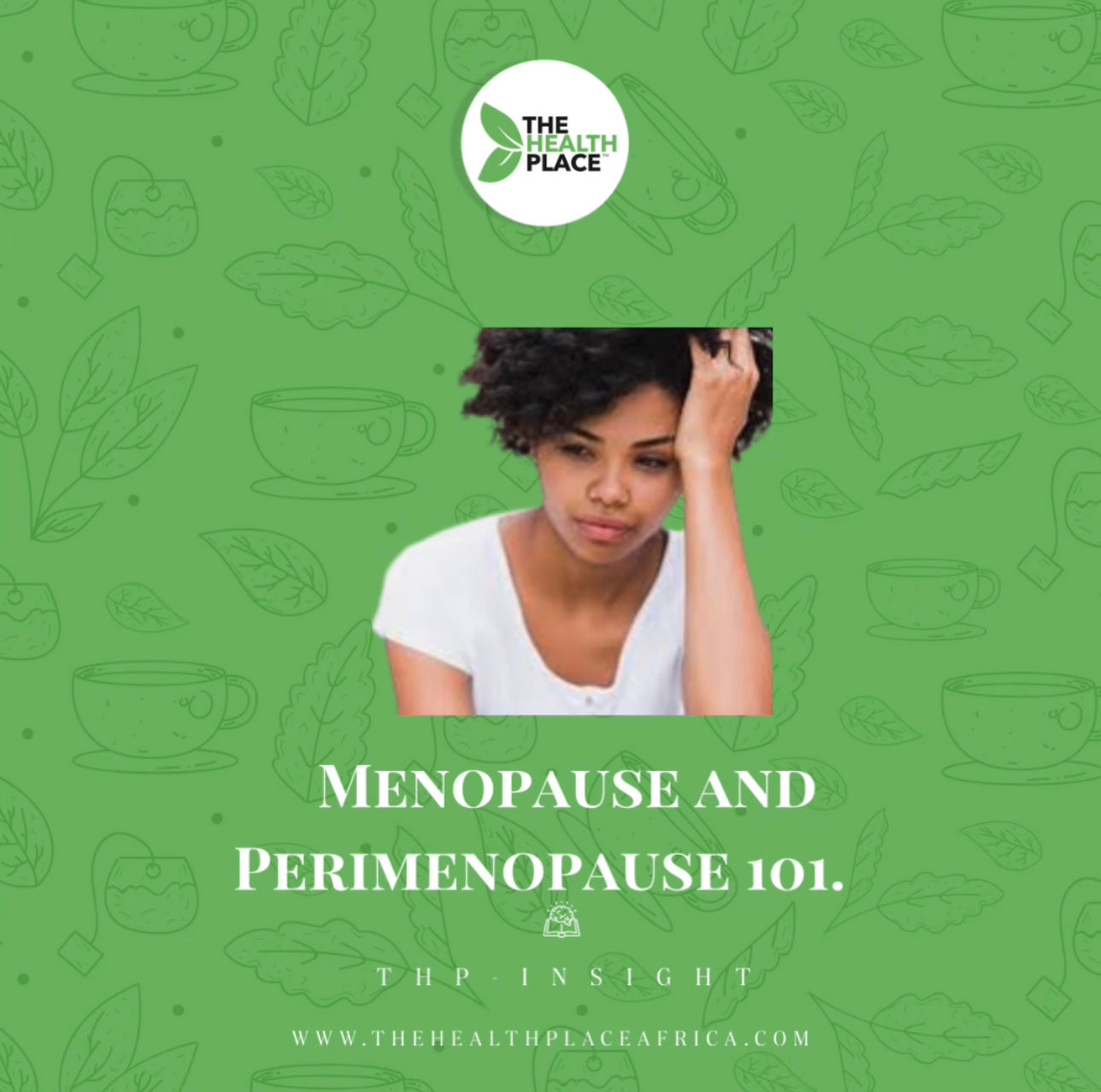 MENOPAUSE AND PREMINOPAUSE 101
WHY DOES PERIMENOPAUSE HAPPEN?
YOUR OVARIES BEGIN TO PRODUCE LESS ESTROGEN AS YOU AGE IN PREPARATION TO STOP RELEASING EGGS ENTIRELY.
ULTIMATELY, YOUR BODY IS PREPARING TO TRANSITION TO MENOPAUSE, WHEN YOU LOSE THE ABILITY TO GET PREGNANT. IT'S A NATURAL AND NORMAL PROGRESSION IN A WOMAN'S REPRODUCTIVE CYCLE.
SOME SYMPTOMS OF PERIMENOPAUSE.
THE SYMPTOMS VARY, BUT MOST PEOPLE EXPERIENCE AT LEAST ONE OF THE FOLLOWING:
IRREGULAR PERIODS OR SKIPPING PERIODS.
PERIODS THAT ARE HEAVIER OR LIGHTER
THAN USUAL.
HOT FLASHES.
VAGINAL DRYNESS AND DISCOMFORT DURING SEX.
CHANGING CHOLESTEROL LEVELS.
URINARY URGENCY (NEEDING TO URINATE
MORE FREQUENTLY).
SLEEP PROBLEMS (INSOMNIA).
CHANGES IN MOOD LIKE IRRITABILITY, DEPRESSION OR MOOD SWINGS
LOSS OF BONE. WITH DECLINING ESTROGEN LEVELS, YOU START TO LOSE BONE MORE QUICKLY THAN YOU REPLACE IT, INCREASING YOUR RISK OF OSTEOPOROSIS
DO YOU STILL OVULATE DURING PERIMENOPAUSE?
IF YOU'RE STILL GETTING A PERIOD, EVEN AN IRREGULAR ONE, YOU'RE STILL OVULATING. IF YOU DO NOT WANT TO BECOME PREGNANT, YOU SHOULD USE BIRTH CONTROL. EVEN IF YOU ARE GETTING YOUR PERIOD EVERY FEW MONTHS, YOU ARE STILL OVULATING THOSE MONTHS EVEN THOUGH YOU CANNOT PREDICT OVULATION, UNTIL YOU HAVEN'T MENSTRUATED FOR 12 CONSECUTIVE MONTHS, YOU SHOULD ASSUME YOUR BODY IS STILL OVULATING.
ANY TREATMENT FOR PERIMENOPAUSE
THERE ISN'T ANY TREATMENT TO STOP PERIMENOPAUSE. PERIMENOPAUSE IS A NATURAL PART OF LIFE. THE "CURE" FOR PERIMENOPAUSE OCCURS WHEN YOUR PERIODS STOP AND YOU ENTER MENOPAUSE. BUT THERE ARE MANY HERBS AND SUPPLEMENTS THAT CAN HELP EASE SYMPTOMS. SEND A DM.
WHAT ARE HOT FLASHES, WHAT DO THEY FEEL LIKE?
A HOT FLASH FEELS LIKE A SUDDEN WARMTH ALL OVER YOUR BODY. FOR BLACK WOMEN, IT IS A LITTLE BIT MORE INTENSE. IT IS OFTEN ACCOMPANIED BY SWEATING.ABOUT 75-85% OF WOMEN IN PERIMENOPAUSE AND MENOPAUSE NOTICE INCREASED SWEATING AND RECURRENT FEELING OF INTERNAL HEAT THROUGHOUT THE BODY. HOT FLASHES ARE CAUSED BY LOW ESTROGEN LEVELS AND CAN LAST MONTHS OR YEARS.
WHY AM I GAINING WEIGHT DURING PERIMENOPAUSE
THE SHIFT IN HORMONES SLOWS DOWN YOUR METABOLISM. IT'S VERY COMMON FOR WOMEN IN PERIMENOPAUSE TO GAIN WEIGHT (AROUND THE ABDOMEN THAN AROUND YOUR HIPS AND THIGHS) ONCE ESTROGEN LEVELS START TO DECLINE. MAINTAINING A HEALTHY DIET AND REGULAR EXERCISE CAN HELP PREVENT WEIGHT GAIN DURING THE TRANSITION TO MENOPAUSE.
It is important to note that Black women enter menopause earlier and have longer-lasting, more intense symptoms.

We are also three times more likely to experience premature menopause—menopause before age 40.

What can I do to manage perimenopause?

*Do what you can to mitigate stress

*Practice meditation or other stress management techniques.

*Exercise may also help prevent heart disease, ease hot flashes and boost mood- important because Black women tend to have higher rates of obesity, which intensifies hot flashes and night sweats.

*Lose weight - Weight loss reduces hot flashes and night sweats and improves your energy level

*If you smoke, try to quit

*Eat a diet full of fruits, vegetables, whole grains, lean protein and healthy fats.

*Improve sleep- avoid screens and do relaxing activities before bed.

*Limit alcohol and caffeine.

*Reframe how you view menopause. A negative outlook on menopause tends to be associated with more frequent and severe symptoms. Menopause is a beautiful part of aging gracefully.

*More self love- For a lot of women, it's the first time they get to focus on themselves. You've been concerned about your children, your job and everyone else till now.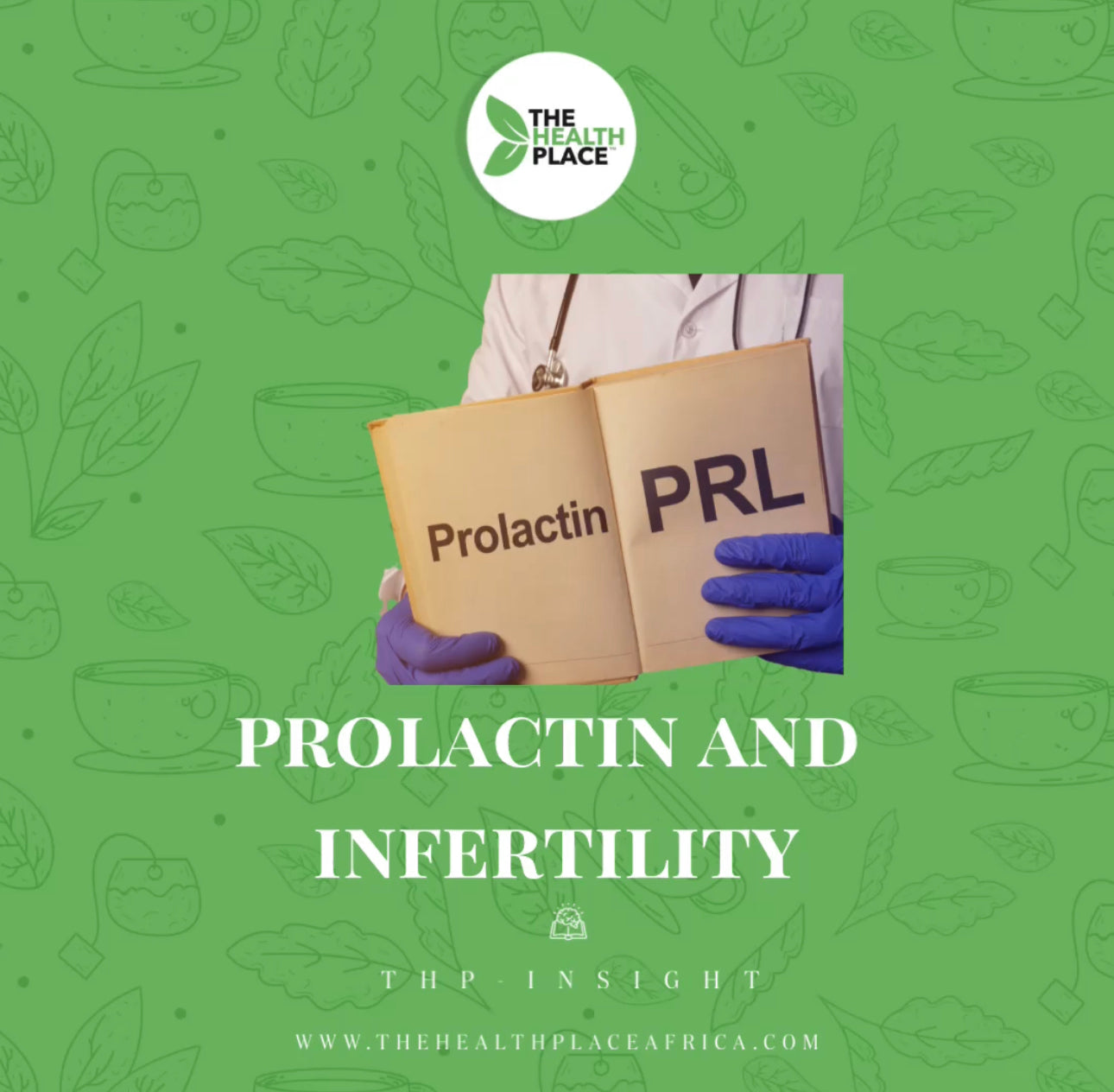 If you are a woman of child-bearing age? There's a very important hormone that you should know about.7 out of 10 women in our DMS need help with fertility. 3 out of the 7 have high prolactin, many...
Read more