FRAGRANCES AND YOUR HORMONES
On reasons why your may be having hormonal imbalances
In the last post- we focused on plastics and how they may affect your hormones
Todays focus is on fragrances - synthetic and natural and how they have affect your hormones
SYNTHETIC FRAGRANCES
HERE'S THE BAD NEWS: SYNTHETIC CHEMICALS IN FRAGRANCES CAN MIMIC HORMONES AND INTERFERE WITH OR DISRUPT THE DELICATE ENDOCRINE DANCE. WE'RE EXPOSED TO THESE CHEMICALS DAILY, AND WE'RE ESPECIALLY VULNERABLE TO THEM DURING PHASES OF ACCELERATED DEVELOPMENT -IN UTERO AND THROUGHOUT CHILDHOOD.
AIR FRESHNERS
PHTHALATES IN AIR FRESHENERS ARE TOXIC TO YOUR OVARIES AND IMPACT YOUR FERTILITY. THEY DAMAGE FOLLICLES IN THEIR DEVELOPMENT INTO EGGS, AND MESS WITH YOUR OVARIES' ABILITY TO PRODUCE ESTROGEN AND PROGESTERONE, FURTHER THROWING OFF YOUR HORMONAL BALANCE. FOR SAFER WAYS OF FRESHENING YOUR INDOOR AIR, OPEN WINDOWS, USE FANS, AND EMPTY STINKY TRASH CANS INSTEAD OF TRYING TO COVER THEM UP.
FRAGRANCED PERSONAL CARE PRODUCTS
FORTUNATELY, FRAGRANCE ISN'T NECESSARY FOR A PRODUCT TO FUNCTION WELL OR BE EFFECTIVE. CHOOSE FRAGRANCE-FREE SKINCARE PRODUCTS. EXAMPLES OF FRAGRANCE-FREE SKINCARE BRANDS CETAPHIL, CERAVE, PAULA'S CHOICE, CLINIQUE, ORDINARY, L'OCITANNE, BIOLOGIQUE RECHERCHE, SUWALSHOO, LA MER ETC.
SYNTHETIC PERFUMES
SYNTHETIC FRAGRANCE COMPOUNDS HAVE BECOME UBIQUITOUS COMPONENTS OF PERSONAL CARE PRODUCTS. OVERWHELMING CONSUMERISM TRENDS HAVE LED TO THE EXCESS USAGE OF THESE CHEMICALS. IT HAS BEEN OBSERVED THAT THIS FRAGRANCE-LADEN UNHEALTHY LIFESTYLE RUNS PARALLEL WITH THE UNPRECEDENTED RATES OF DIABETES, CANCER, NEURAL AILMENTS, TERATOGENICITY, AND TRANSGENDER INSTANCES.
SCENTED CANDLES
SCENTED CANDLES ARE POPULAR GIFTS BUT THOSE WITH HARMFUL FRAGRANCE CHEMICALS ADDED TO THEM CAN BE RELEASED INTO THE AIR AND INHALED. IN ADDITION, FRAGRANCE OILS CAN SOFTEN THE WAX SO THAT THE CANDLE DOES NOT BURN CLEANLY--EMITTING MORE BLACK SOOT. BLACK SOOT DAMAGES HOMES AND IS HARMFUL TO HUMAN HEALTH.
As a fragrance lover- this is very eye opening Nothing wrong with fragrances, we love them. However, there is Overwhelming CONSUMERISM trends that have led to the EXCESS usage of these products.
The Keyword being OVERUSE. Even natures gifts- essential oils are not safe when OVERUSED. EXCESSIVE use of Lavender and Tea Tree essential oils have been shown to be endocrine disruptors.
How to minimize use of fragrances
* Know your labels: Unscented products may still contain fragrance chemicals. Choose "fragrance-free" products.
* Opt for fragrance- free especially if you have dry, sensitive, acne, eczema, rosacea or psoriasis.
* Examples of fragrance-free skincare brands Cetaphil, CeraVe, Paula's Choice, Clinique, Ordinary,L'ocitanne, Tatcha, Biologique recherche, Suwalshoo , La Mer etc
*
 If you must use fragranced products especially cleaning and home care products, wear protective equipment and keep the space aired .
*  
Thankfully, Cleanliness is not determined by a smell,so choose fragrance free or natural cleaning products to lower unecessary chemical exposures.
*
Deodorizing a room is possible just by opening a window or placing an open box of baking soda or a small bowl of vinegar somewhere in the room.
*
Keep trash sealed at all times and take it outside frequently. 
If you choose to use scented candles, essential oils, incense, sage etc ensure they are not overused and done in an airy environment.
#thehealthplace_
#awareness
#gratefulheart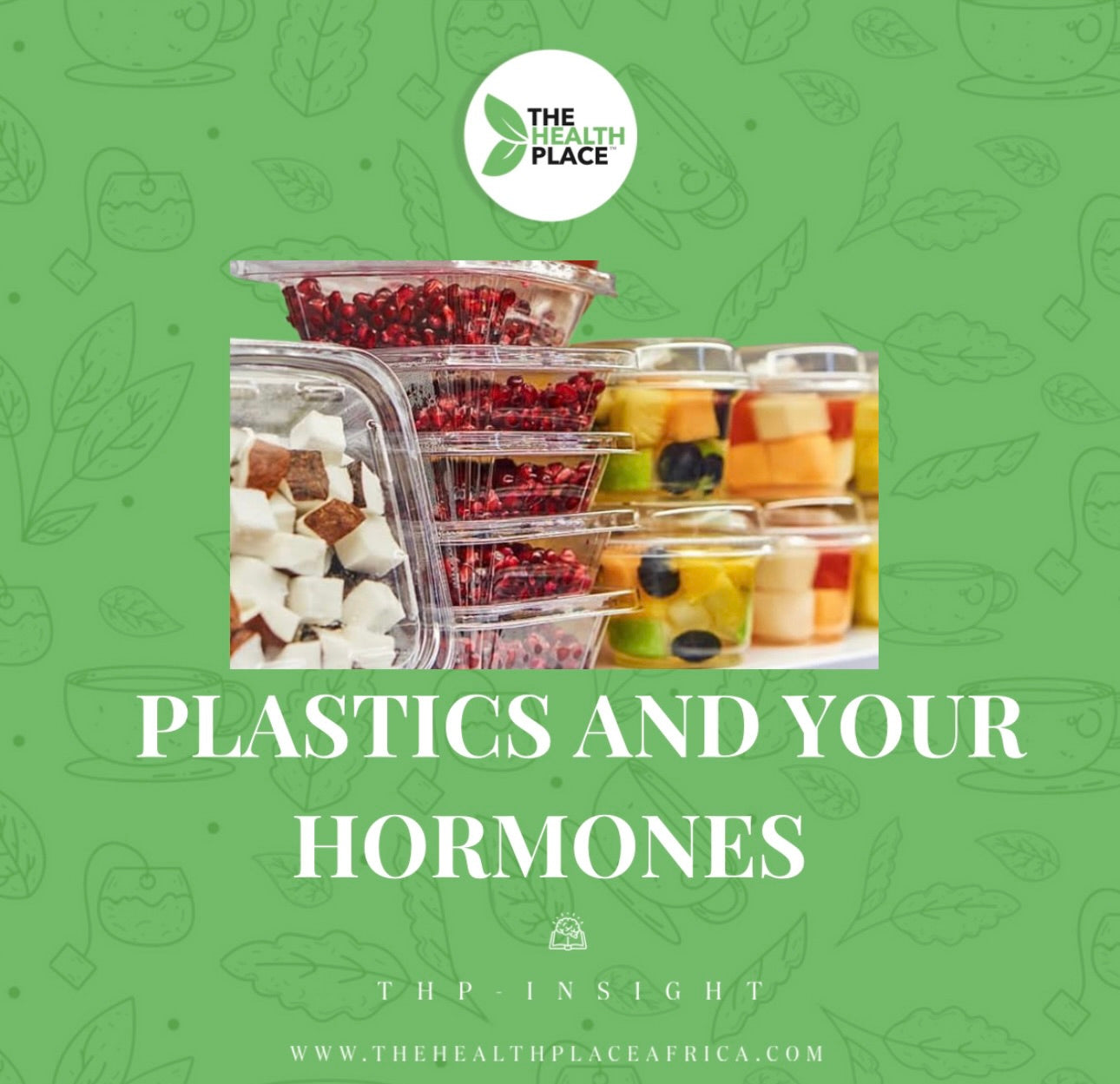 Continuing on our hormones series Swipe the carousel to understand how - PLASTICS may cause hormonal imbalance. BPA'S IN PLASTICS BPA STANDS FOR BISPHENOL A, AN INDUSTRIAL CHEMICAL THAT HAS BEEN U...
Read more