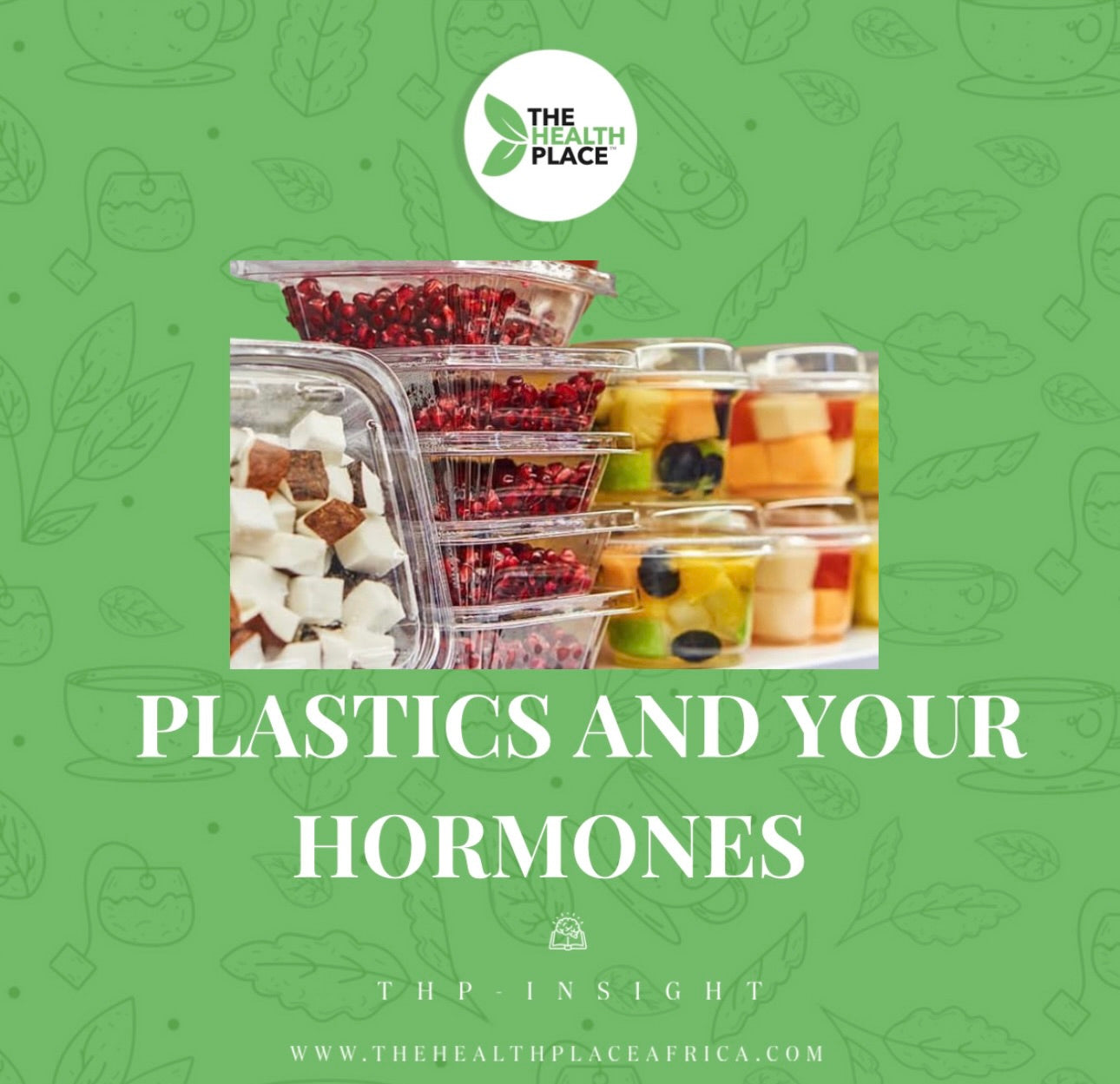 PLASTICS AND YOUR HORMONES
Continuing on our hormones series

Swipe the carousel to understand how - PLASTICS may cause hormonal imbalance.
BPA'S IN PLASTICS
BPA STANDS FOR BISPHENOL A, AN INDUSTRIAL CHEMICAL THAT HAS BEEN USED TO MAKE CERTAIN PLASTICS AND RESINS SINCE THE 1950S. BPA IS FOUND IN POLYCARBONATE PLASTICS: POLYCARBONATE PLASTICS ARE OFTEN USED IN CONTAINERS THAT STORE FOOD AND BEVERAGES, SUCH AS WATER BOTTLES.
RESEARCH HAS SHOWN THAT BPA CAN SEEP INTO FOOD OR BEVERAGES FROM CONTAINERS THAT ARE MADE WITH BPA. EXPOSURE TO BPA IS A CONCERN BECAUSE OF THE POSSIBLE HEALTH EFFECTS. BPA DISRUPTS ENDOCRINE PATHWAYS, IT HAS WEAK ESTROGENIC, ANTI-ANDROGENIC,
DESPITE THE RAPID METABOLISM, BPA CAN ACCUMULATE IN DIFFERENT TISSUES. MANY RESEARCHERS HAVE SHOW THE NEGATIVE IMPACT OF BPA'S ON HUMAN DEVELOPMENT, METABOLISM, AND THE REPRODUCTIVE SYSTEM.
BPA'S ALSO AFFECT THE BRAIN, THE PROSTATE GLAND OF FETUSES/ INFANTS AND CHILDREN'S BEHAVIOR. THERE IS ALSO A POSSIBLE LINK BETWEEN BPA AND INCREASED BLOOD PRESSURE, TYPE 2 DIABETES AND CARDIOVASCULAR DISEASE.

There is increasing evidence that BPA has impact on human fertility and is responsible for the reproductive pathologies:

*Testicular dysgenesis syndrome
*Tryptorchidism
*Cancers
*Decreased fertility in male: increase in urinary BPA level is associated with the decrease of sperm concentration, total sperm count, sperm vitality and motility.
*Uterine Fibroids: Human exposure to environmental concentrations of BPA and at its recommended human exposure levels may be an inducer of hormonally responsive reproductive tract tumors including uterine fibroids, implying as a risk factor for humans
*PCOS -Recent observations point to the higher levels of BPA in biological fluids of women with PCOS and its role in the pathogenesis of hyperandrogenism and hyperinsulinemia
*Follicle loss in female

Usually the flimsier the plastic, the higher the possibility it was made with BPAs

Here are steps to reduce your exposure:
* Use BPA-free products. If a product isn't labeled, keep in mind that some, but not all, plastics marked with recycle code 3 or 7 may contain BPA.
* Avoid heat. Don't put plastic containers in the microwave or dishwasher, because the heat may break them down over time and allow BPA to leach into foods.
* Use alternatives. Use glass, porcelain or stainless-steel containers for hot foods and liquids instead of plastic containers.

Are you willing to make the change today?

#thehealthplace_ #awareness#gratefulheart
On reasons why your may be having hormonal imbalances In the last post- we focused on plastics and how they may affect your hormones Todays focus is on fragrances - synthetic and natural and how th...
Read more