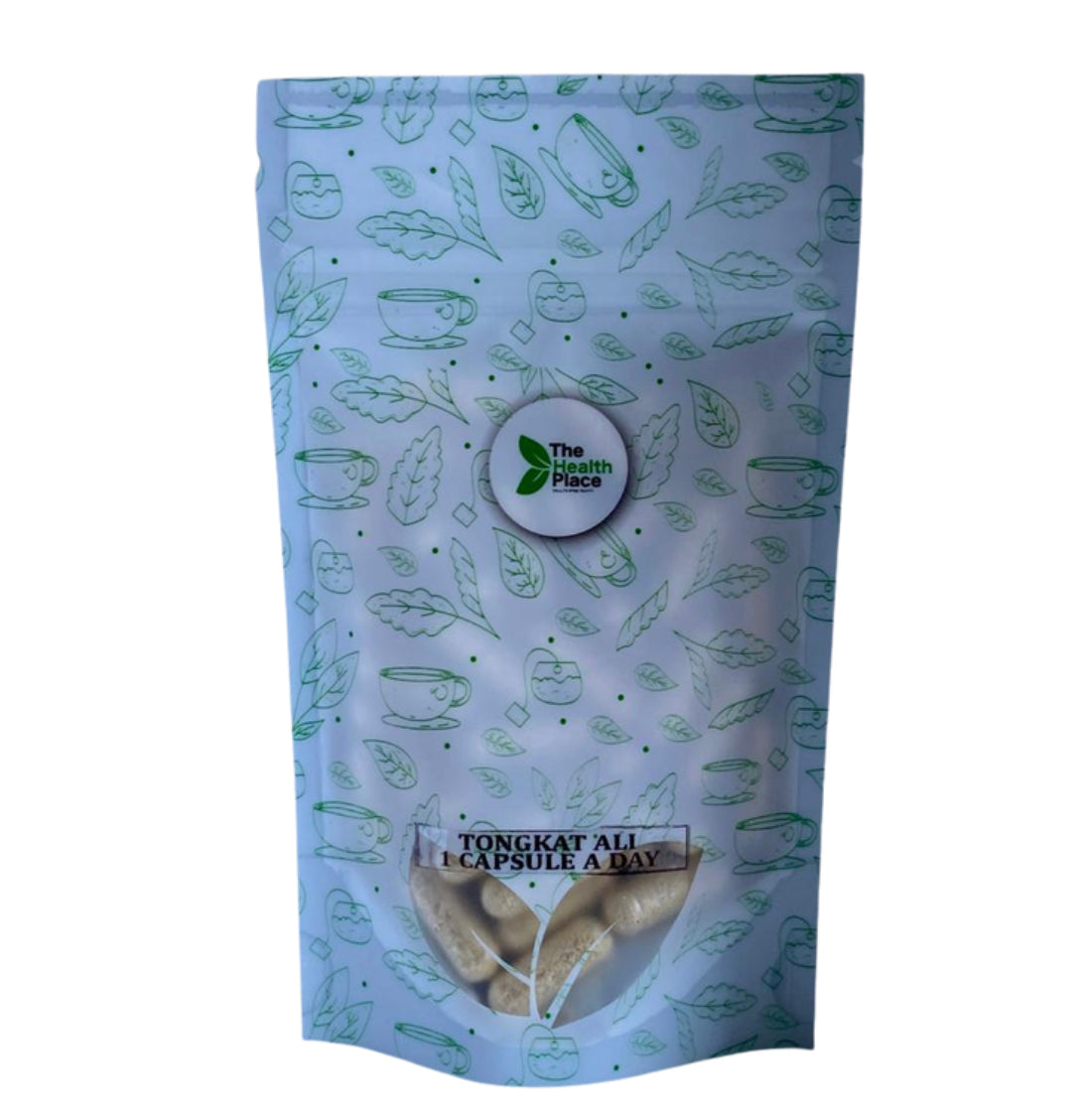 Tongkat Ali- Choose Form
Sale price
₦9,000.00
Regular price
(/)
---
Origin: Malaysia
Yellow Tongkat Ali
Scientific Name: Eurycoma Longifolia
Colour: Bright yellow with light yellowish-brown undertones
Tongkat ali is available under the following names: Eurycoma longifolia, Indonesian Ginseng, longjack, pasak bumi, and tung saw.
Tongkat ali is an herbal supplement that comes from the roots of the green shrub tree Eurycoma longifolia, which is native to Southeast Asia.
Tongkat ali is an herbal remedy that has been a part of traditional Southeast Asian medicine - it is used in Malaysia, Indonesia, Vietnam, and other Asian countries to treat malaria, infections, fevers, male infertility, and erectile dysfunction.
The plant parts have been traditionally used for its antimalarial, aphrodisiac, anti-diabetic, antimicrobial and anti-pyretic activities, which have also been proved scientifically.
According to a 2016 reviewTrusted Source, in traditional medicine, people use E. longifolia to relieve the following conditions:
sexual dysfunction
malaria
high blood pressure
anxiety
intestinal worms
diarrhea
aging
itching
dysentery
constipation
exercise recovery
fever
diabetes
cancer
jaundice
lumbago
indigestion
leukemia
aches and pains
syphilis
osteoporosis
Stress Relief
Herbalists regard the plant as an adaptogen. An adaptogen is an herb that helps the body adapt to different kinds of stress, including physical, chemical, and biological stress.
Tongkat ali lowers stress hormones in your body, decrease anxiety, and improves mood.
Male sexual performance
Some research indicates that E. longifolia may enhance male fertility and sexual performance.
According to this study,  the beneficial effects of Tongkat Ali may include:
increased production of testosterone
enhanced erectile function and sexual performance
Iincrease Testosterone 
Tongkat ali's potential to increase testosterone in men with low levels of this primary sex hormone is well known and well documented.
Low testosterone can result from aging, chemotherapy, radiation treatments, some medications, injury or infection of the testicles, and certain diseases, such as chronic alcoholism and obstructive sleep apnea. 
Effects of inadequate testosterone levels include low libido, erectile dysfunction, and in some cases, infertility. Since compounds in tongkat ali may boost low testosterone, it could treat these issues.
Read these studies, here, here  and here
Erectile Dysfunction
In this 2014 study on male participants between 40 and 65 years. Tongkat Ali showed improvements in sexual intercourse performance, erectile hardness, sexual mood after supplementation for 3 months.

Tongkat Ali also stimulates sexual arousal and may improve erectile dysfunction in men.
Improves Sperm Motility, Concentration and Male Infertility 
According to this study,  the beneficial effects of Tongkat Ali include:
increased semen volumes, sperm count, sperm viability, and sperm motility
Studies show here, here and here how To flat Ali improves sperm motility and concentration, boosting male fertility.
 Sleep Quality 
This 2022 study published in the Journal of Nutritional Science & Vitaminology suggested that Tongkat Ali (Eurycoma Longifolia) may improve sleep quality and alleviates sleep problems with better circadian rhythm.
The four-week study showed that Tongkat Ali (Eurycoma Longifolia) lowers the Core Body Temperature (CBT) during sleep, and thus improving sleep quality.
Anti-obesity
Tongkat Ali may aid weight loss by stimulating thermogenesis, a process of heat production that burns calories and converts energy more efficiently.
An initial study in 2003 showed promising results of reducing body fat. A recent 2021 placebo-controlled study published in the Journal of Phytotherapy Research showed a significant reduction of Body Mass Index (BMI) in 97 obese adults after consuming 400 mg of Tongkat Ali with Bergamont orange for 3 months.
Reduces uric acid
This study on 103 men between 50 and 70 years showed a reduction of uric acid from 5.69 mg / dL to 5.03 mg / dL after supplementation of Tongkat Ali for 3 months.

This suggests the potential use of Tongkat Ali to prevent the risk of gout and flares by reducing level of uric acid in the body.
Anti-inflammatory, anti-bacteria, anti-ulcer and anti-parasitic
A peer-reviewed study in 2019 by a group of researchers from the Kangwon National University in Korea and Hanoi University of Pharmacy found that Tongkat Ali contains anti-inflammatory properties. The outcome of the study was published on the Vietnamese government's website.
In a study by Taif University published in the Saudi Medical Journal, Eurycoma Longifolia inhibited the growth of harmful bacteria (which includes Salmonella, staph, typhoid-causing bacteria E and. coli,), indicating the anti-bacterial properties of Tongkat Ali.
Anti-Ulcer
Scientists from the Shionogi Research Laboratories in Japan found evidence that the quassinoids (eurycomanone) in Tongkat Ali may prevent the formation of ulcers by decreasing the surplus amount of acid in the stomach. The study was published in the European Journal of Medicinal Chemistry in 2004.
Premium Quality
• Imported 100% raw from Malaysia ✓
• Carefully Packed and encapsulated in Nigeria ✓
• USDA Organic* ✓
• Non-GMO** ✓
• GMP Manufacturing ✓
All our products are 100% natural and processed in a FDA Registered Facility in the CHINA.
Statements regarding dietary supplements have not been evaluated by the FDA and are not intended to diagnose, treat, cure, or prevent any disease or health condition.

We would love to hear from you

Do you have a question? A complaint?

Are we doing something really well? Or could we be doing something better? 

Contact us below and someone will get right back to you.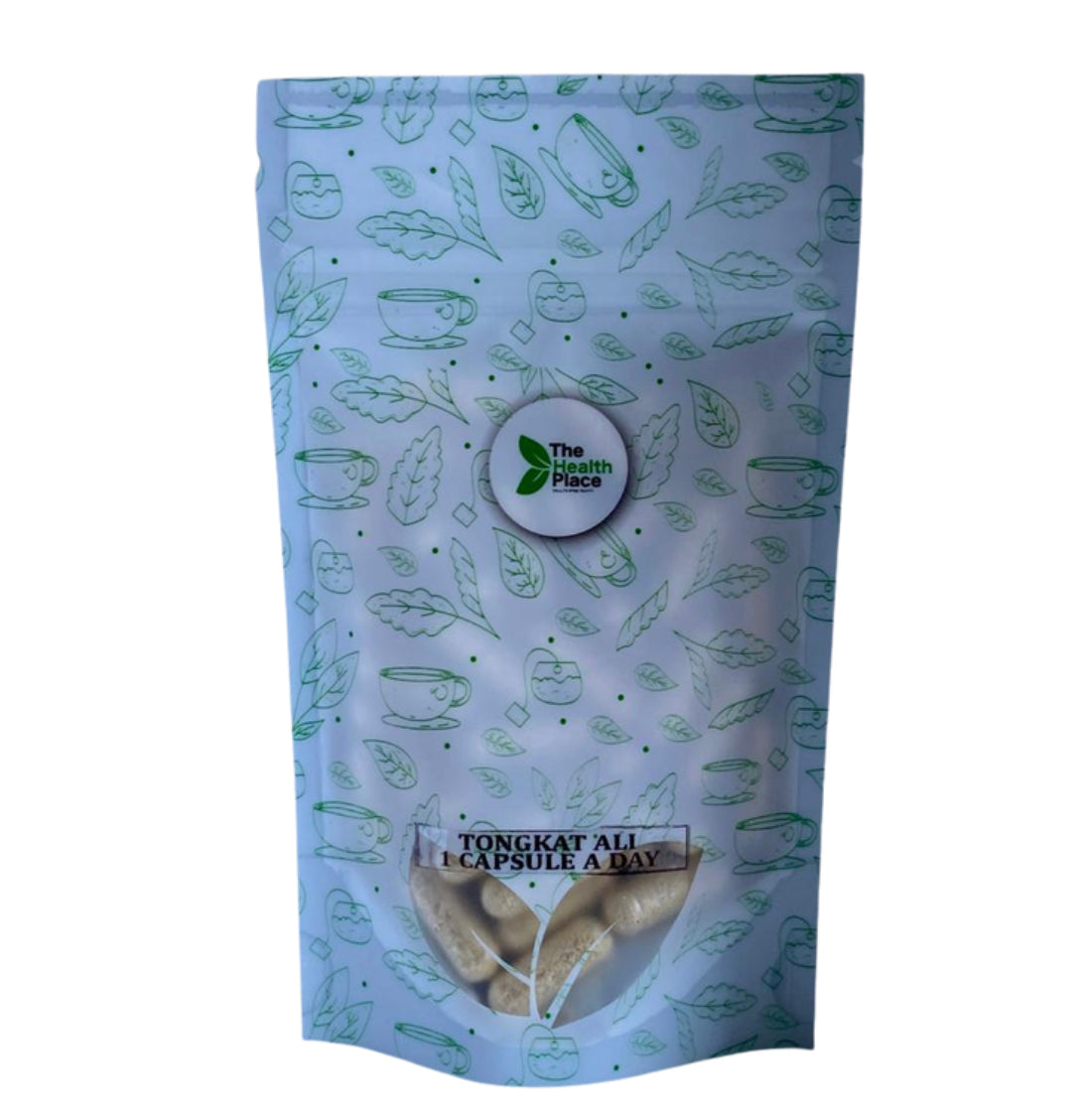 Tongkat Ali- Choose Form
Sale price
₦9,000.00
Regular price
Choose options