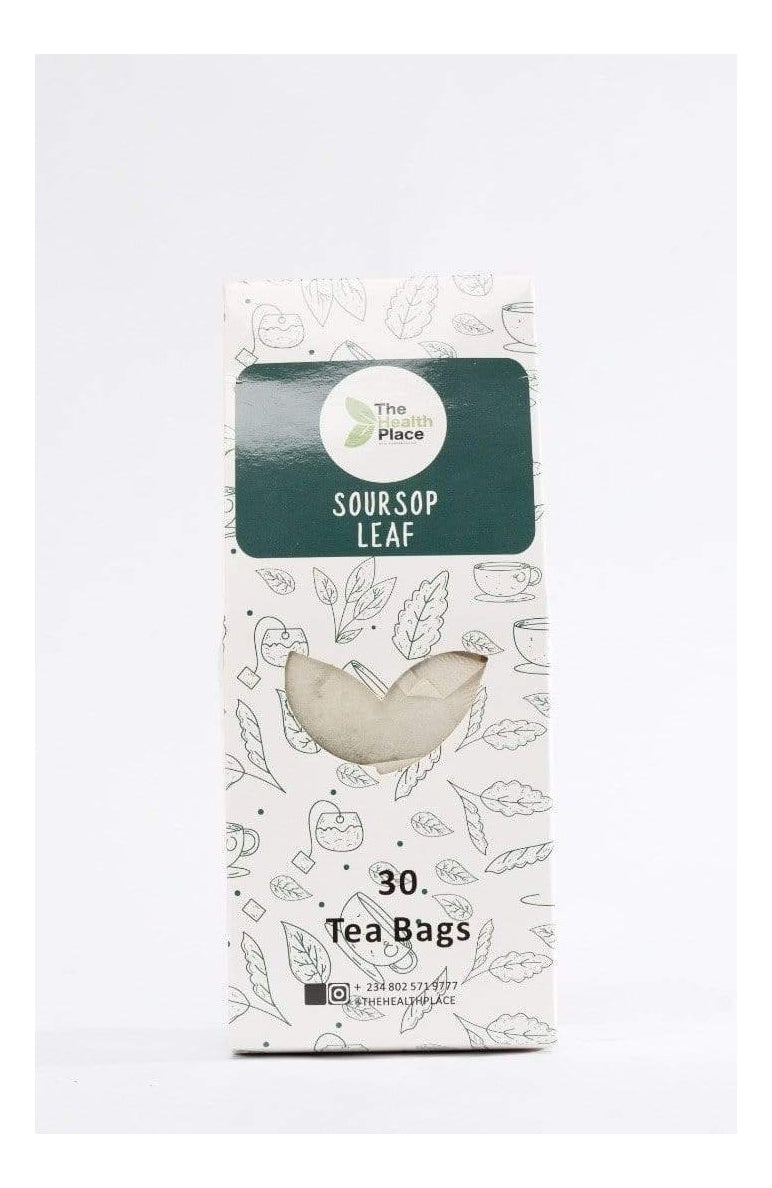 Soursop Leaf- 30 Teabags 60Grams
Sale price
₦3,000.00
Regular price
(/)
---
Caffeine Content: No Caffeine
Soursop, which has botanical name Annona muricata is a fruit that originates from South America, South East Asia, and Africa.
The impressive benefits of the leaf

Soursop Is used to control blood sugar levels in diabetics
Reduce anxiety, relaxation
Fights parasites
Anti-viral
Antibacterial
Supports blood pressure levels
Reduce convulsions and spasms
Anti-fungal
.
There's been so much hullabaloo about graviola(soursop) and it's link to cure cancer
.
The Graviola fruit is rich in Acetogenins which appear to have anti-tumor effects;laboratory and animal tests have shown a lot of early promise and seem to support its traditional use in the treatment of cancer
.
It has the ability to target and destroy malignant cancer cells in 12 different types of cancer
.
Certain of its compounds were many times more powerful in slowing cancer cell growth than the commonly used chemotherapy drug; Adriamycin
.
According to research Graviola extract is selective; It only kills cancer cells and leaves healthy cells unharmed, more research is needed to prove this
.
Suggested Use:
Graviola powder is best prepared as an infusion (tea)
.
Use half a teaspoon of powder for each cup of water. Pour boiling water over herb in cup and allow to steep 10 minutes. Strain tea (or allow settled powder to remain in the bottom of cup) and drink warm. It is traditionally taken 3 times a day
.
CONTRAINDICATION Not to be used during pregnancy or breast-feeding
.
People with low blood pressure should monitor their blood pressure while using
.
People with hypoglycemia and diabetes should monitor their blood sugar levels while using
.


Premium Quality
•Grown with love in Nigeria ✓
• Non-GMO** ✓
• GMP Manufacturing ✓
This product is 100% natural and processed in Nigeria
Statements regarding dietary supplements have not been evaluated by the FDA and are not intended to diagnose, treat, cure, or prevent any disease or health condition.

We would love to hear from you

Do you have a question? A complaint?

Are we doing something really well? Or could we be doing something better? 

Contact us below and someone will get right back to you.

 
Soursop Leaf- 30 Teabags 60Grams
Sale price
₦3,000.00
Regular price
Choose options