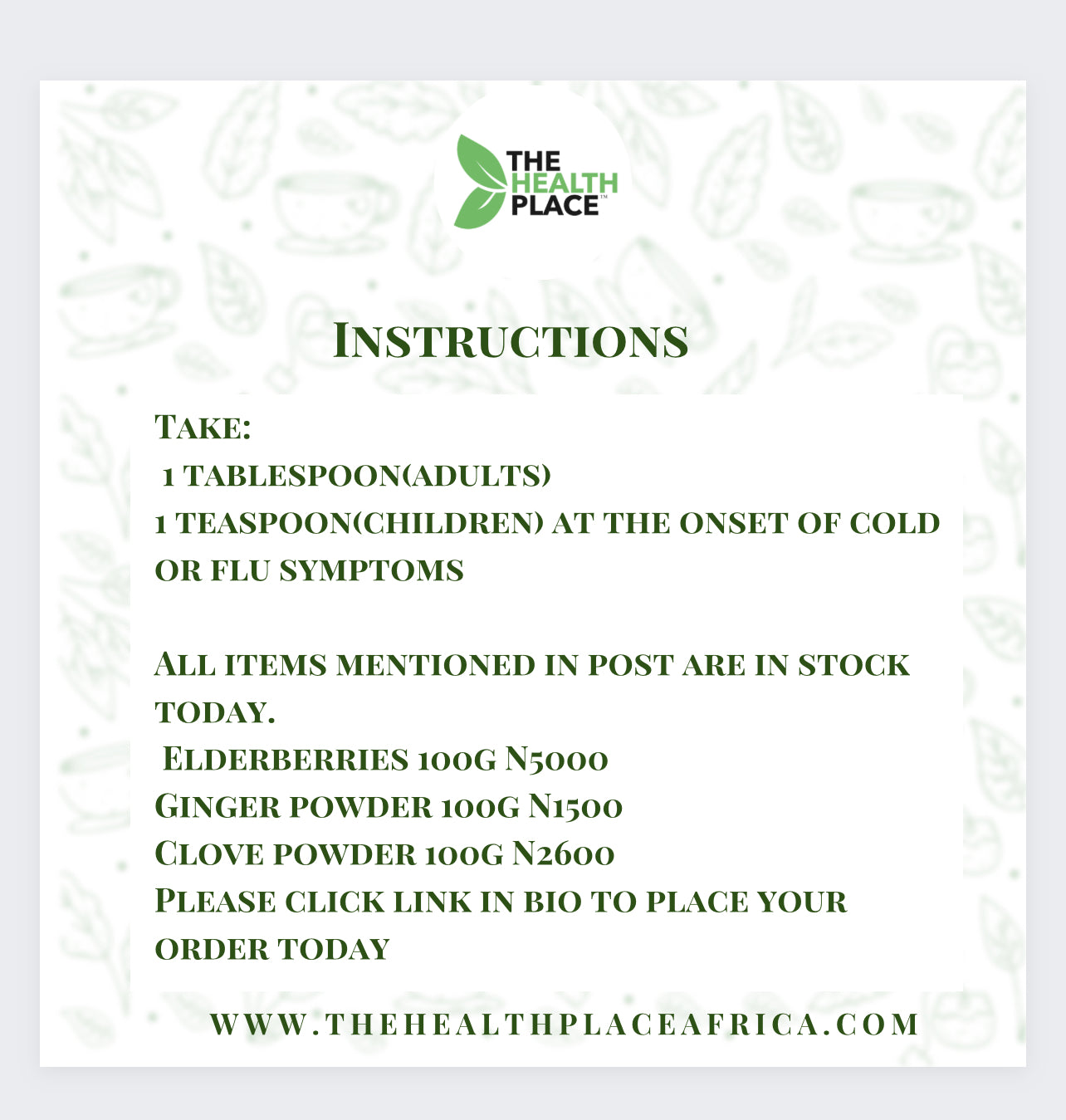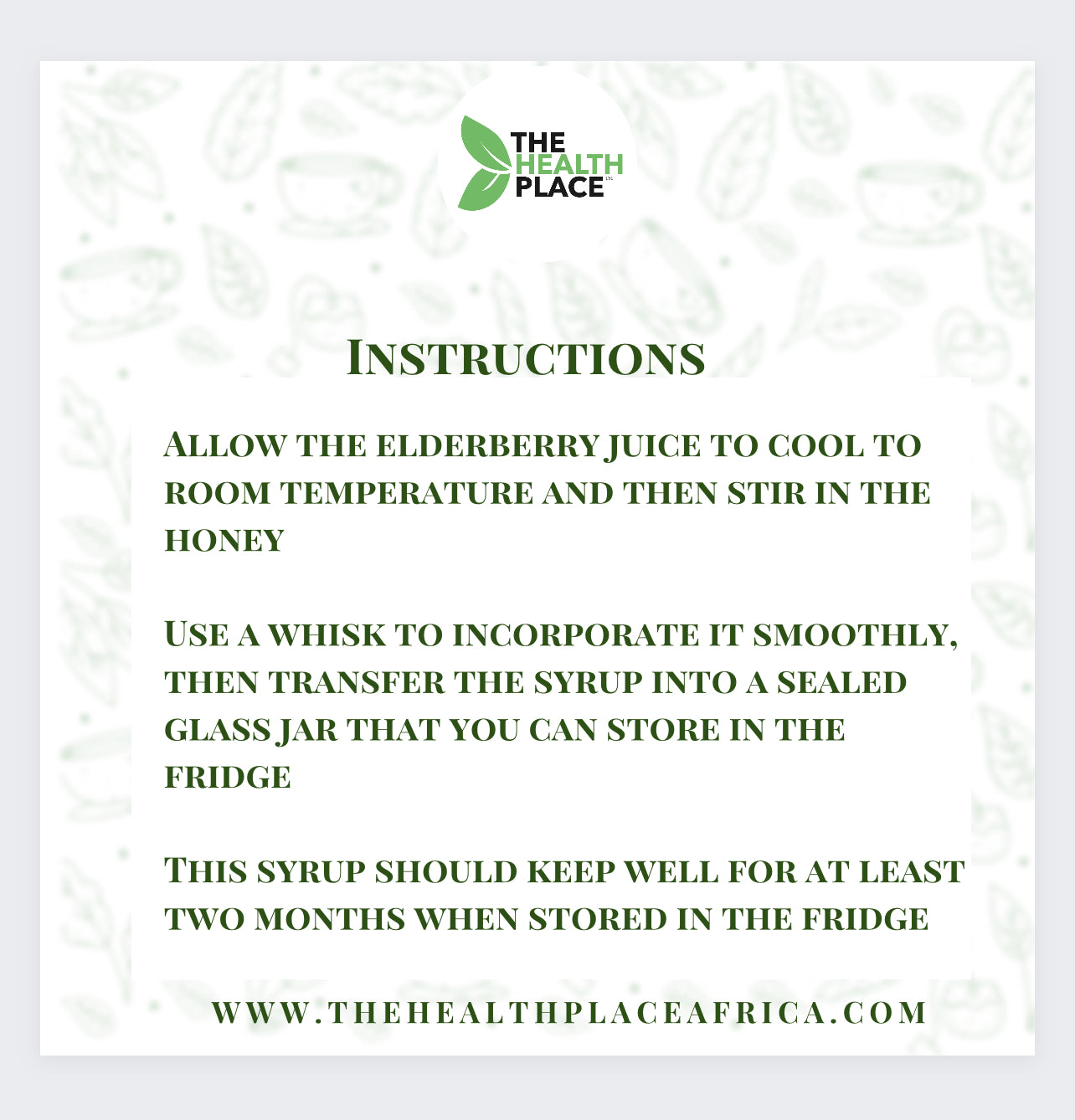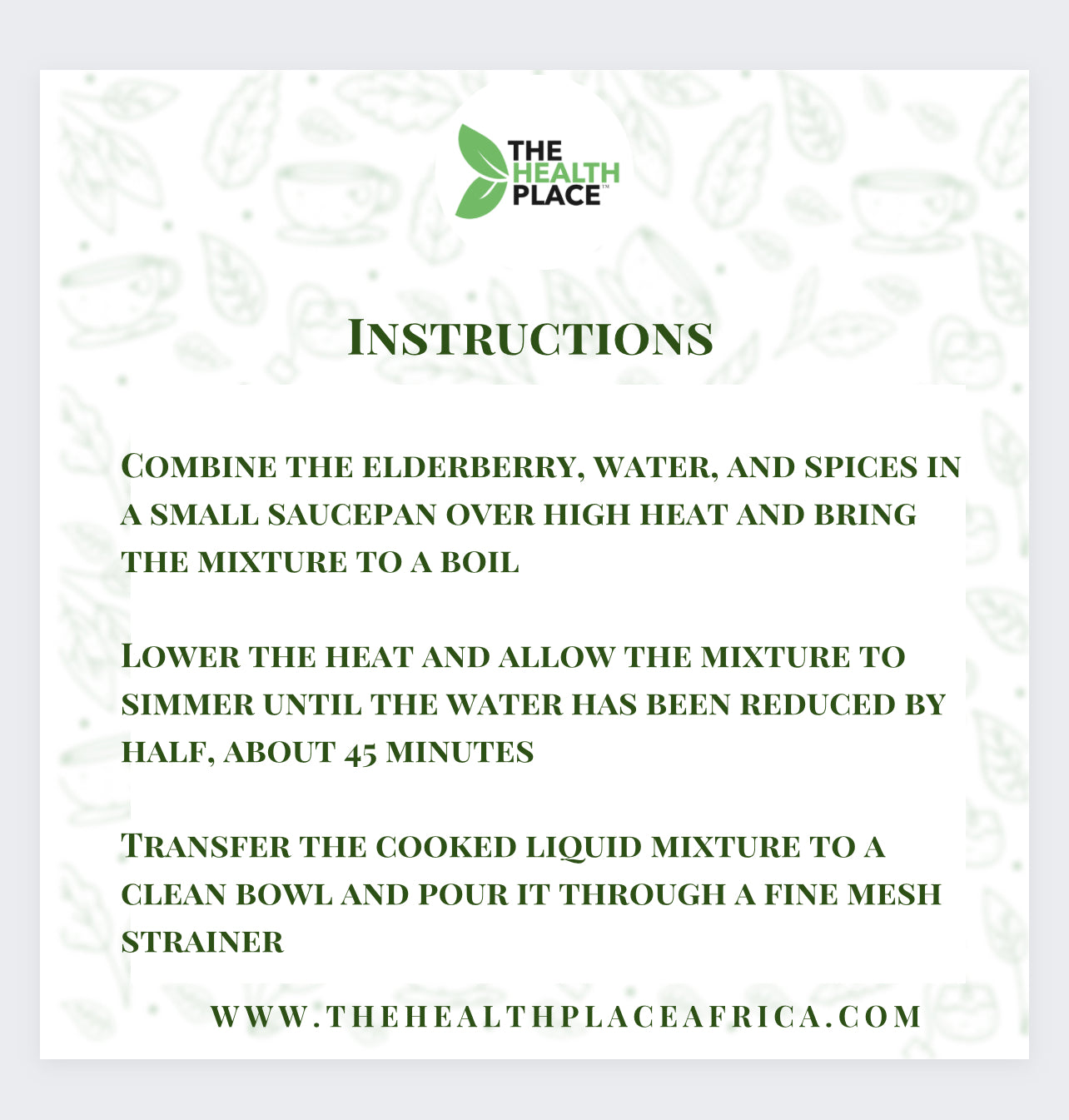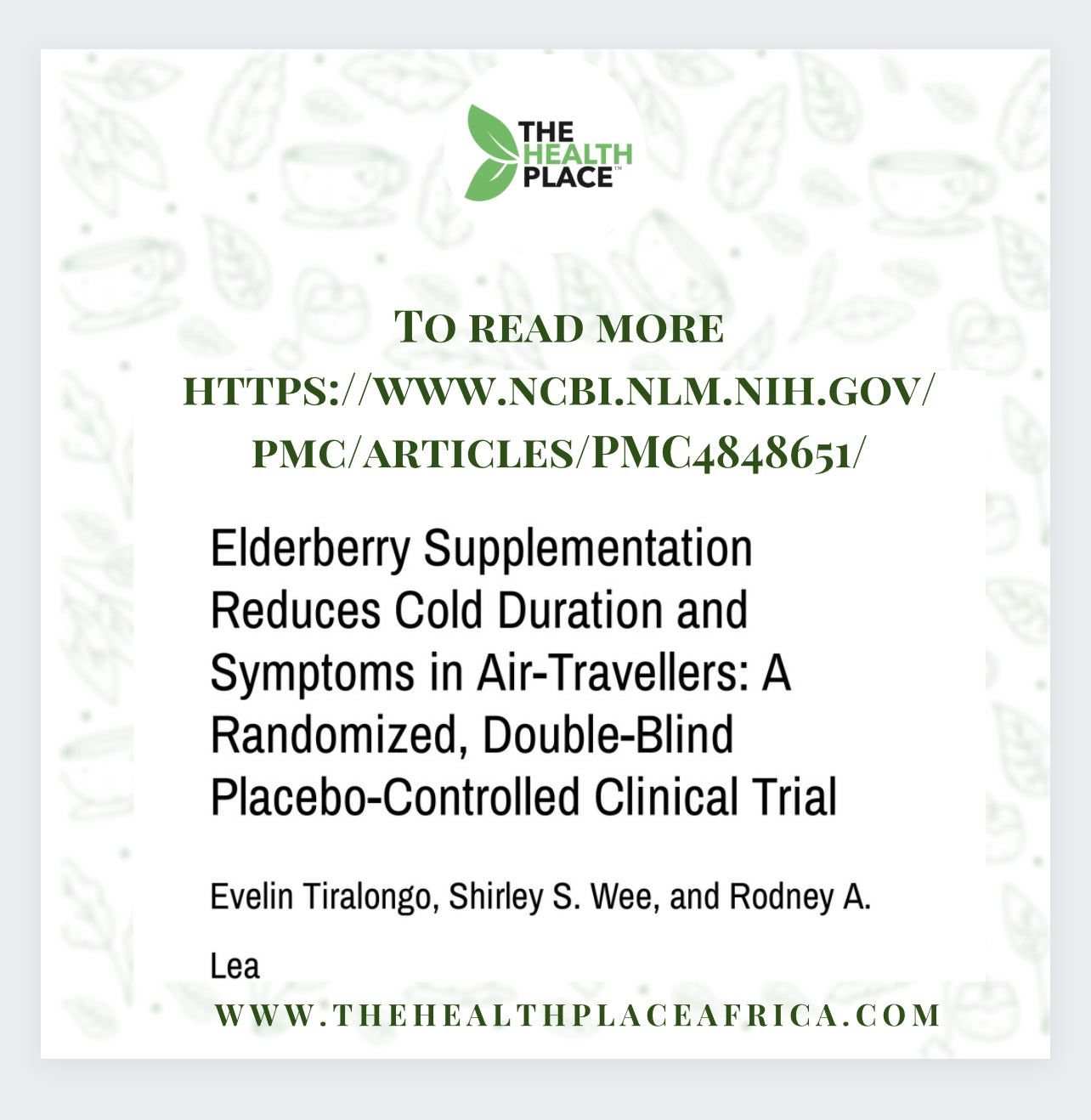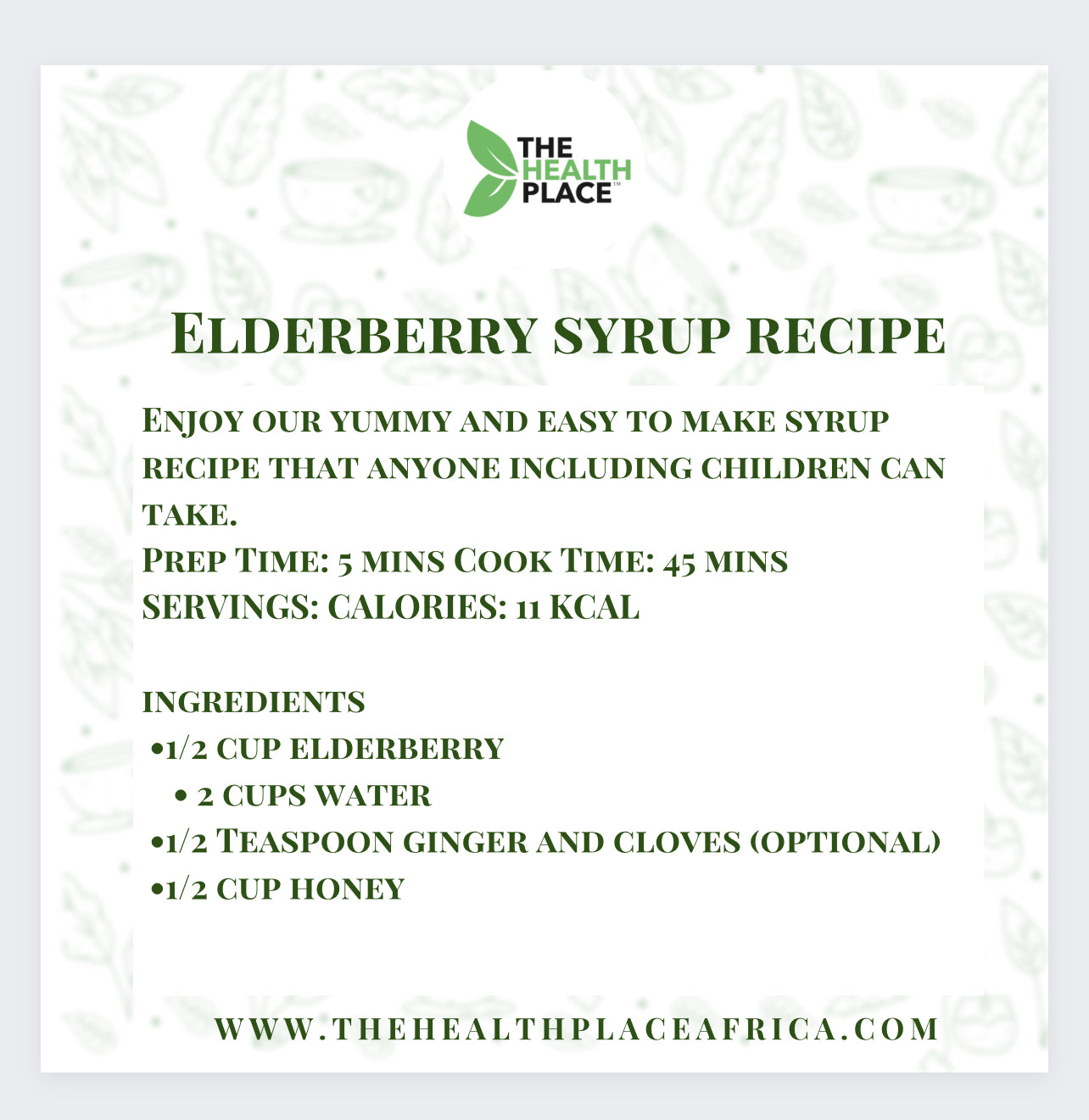 ElderBerry Fruit Powder Organic Freeze-Dried 100 Grams
Sale price
₦5,500.00
Regular price
₦6,500.00
(/)
---
Scientific Name: Sambucus nigra
Origin: USA
Encapsulating is NOT FREE , It's costs N1050 extra per item. To encapsulate - please add this item and encapsulating to the cart and drop a note to have it encapsulated. 

Teabagging is NOT FREE, It costs N1050 extra per item .To teabag- please add this item and teabagging  to the cart and drop a note to have it teabagged
 Sambucus nigra extract is derived from the small black fruit of the elder tree (Sambucus)
Sambucus nigra has been used for centuries as a folk remedy for symptoms of the common cold.
Benefits
Sambucus nigra (elderberry) is rich in vitamins and minerals and loaded with antioxidants.
About Elderberry
The possible effects of elderberry come from its high levels of antioxidants. These substances protect your cells from damage caused by free radicals.
Free radicals are molecules that your body releases as part of normal metabolism. They are unstable and can react with other substances they encounter, causing a chain reaction that creates more free radicals.
A buildup of free radicals can lead to oxidative stress that contributes to diseases like heart disease, type 2 diabetes, and cancer.
Antioxidants can help you stall this process by providing a stable molecule to counteract the unstable one. This can prevent the creation of more free radicals, which helps slow down or prevent cellular damage.
Immune Booster 
The elderberry is perhaps best known for its purported immune-boosting effects due to its high bioflavonoid content (bioflavonoids are antioxidant plant nutrients that may help improve health or prevent disease.These substances protect your cells from damage caused by free radicals.
Elderberry is probably one of the best natural immunity boosters, it helps you stay feeling your best and supports the body's immune defenses to stay feeling healthy
 Reduces the severity of cold and flu
Research seems to indicate that elderberry may possess properties that help fight off the flu virus and ease cold and flu symptoms.
For example, this study investigated the antimicrobial properties elderberry l in a laboratory setting, reporting that it prevented the growth of certain types of strep bacteria and influenza (flu) viruses.
Similarly, another study reported that elderberry has several properties that allow it to fight off the flu. Other studies have evaluated the effects of elderberry on cold and flu symptoms in humans.
This research conclude a significant effect of elderberry on cold duration and cold associated symptoms was detected in their trial. Travellers using elderberry from 10 days before travel until 4–5 days after arriving overseas on average experienced a 2-day shorter duration of the cold and also noticed a reduction in cold symptoms. 
Strep Throat
Elderberries stop the virus from replicating in the body because it prevents it from being able to cross the cell wall. There have been studies done about it being used for strep throat and also in its ability to cut down the length of an illness by at least half.
Heart Health
In addition to phenolic acids, six flavonoid compounds were identified in elderberry juice. The dominant flavonoids were quercetin-3-O-hexoside, quercetin, and rutin.
A diet high in flavonoids like anthocyanins has been found to reduce the risk of heart disease thus making Elderberry an ally for your heart and blood vessel health.
Studies have shown elderberry juice may reduce the level of fat in the blood and decrease cholesterol. 
This 2017 study with a beverage containing a mixture of berries including elderberries showed improvements in cardiometabolic risk factors.
Reduces Uric Acid
Research has found that elderberries may help reduce blood levels of uric acid. Elevated uric acid is linked to increased blood pressure and negative effects on heart health.
Reduces Blood Sugar
Elderberry can increase insulin secretion and improve blood sugar levels. Given that type 2 diabetes is a major risk factor for heart and vascular disease, blood sugar management is important in preventing these conditions 
A study found that elderberry flowers inhibit the enzyme alpha-glucosidase (α-glucosidase), which may help lower blood sugar levels.
Other Benefits
It is high in fiber, aids in digestion, and may have laxative properties. It may also help support heart health and the immune system.
Rich in vitamins & minerals
Loaded with antioxidants
Contains flavonoids
Aids digestion
Acts as a laxative
Supports heart health
Supports the immune system
Benefits overall health and wellness
Feel free to browse our collection of other superfood freeze-dried powders.
Suggested Use: Mix 1 to 2 tablespoons with recipes, juice, or add to your favorite smoothie.
Premium Quality
• Imported 100% raw from the USA ✓
• Carefully Packed in Nigeria ✓
• USDA Organic* ✓
• Non-GMO** ✓
• GMP Manufacturing ✓
All our products are 100% natural and processed in a FDA Registered Facility in the USA.
Statements regarding dietary supplements have not been evaluated by the FDA and are not intended to diagnose, treat, cure, or prevent any disease or health condition.

We would love to hear from you

Do you have a question? A complaint?

Are we doing something really well? Or could we be doing something better? 

Contact us below and someone will get right back to you.

 
ElderBerry Fruit Powder Organic Freeze-Dried 100 Grams
Sale price
₦5,500.00
Regular price
₦6,500.00
Choose options