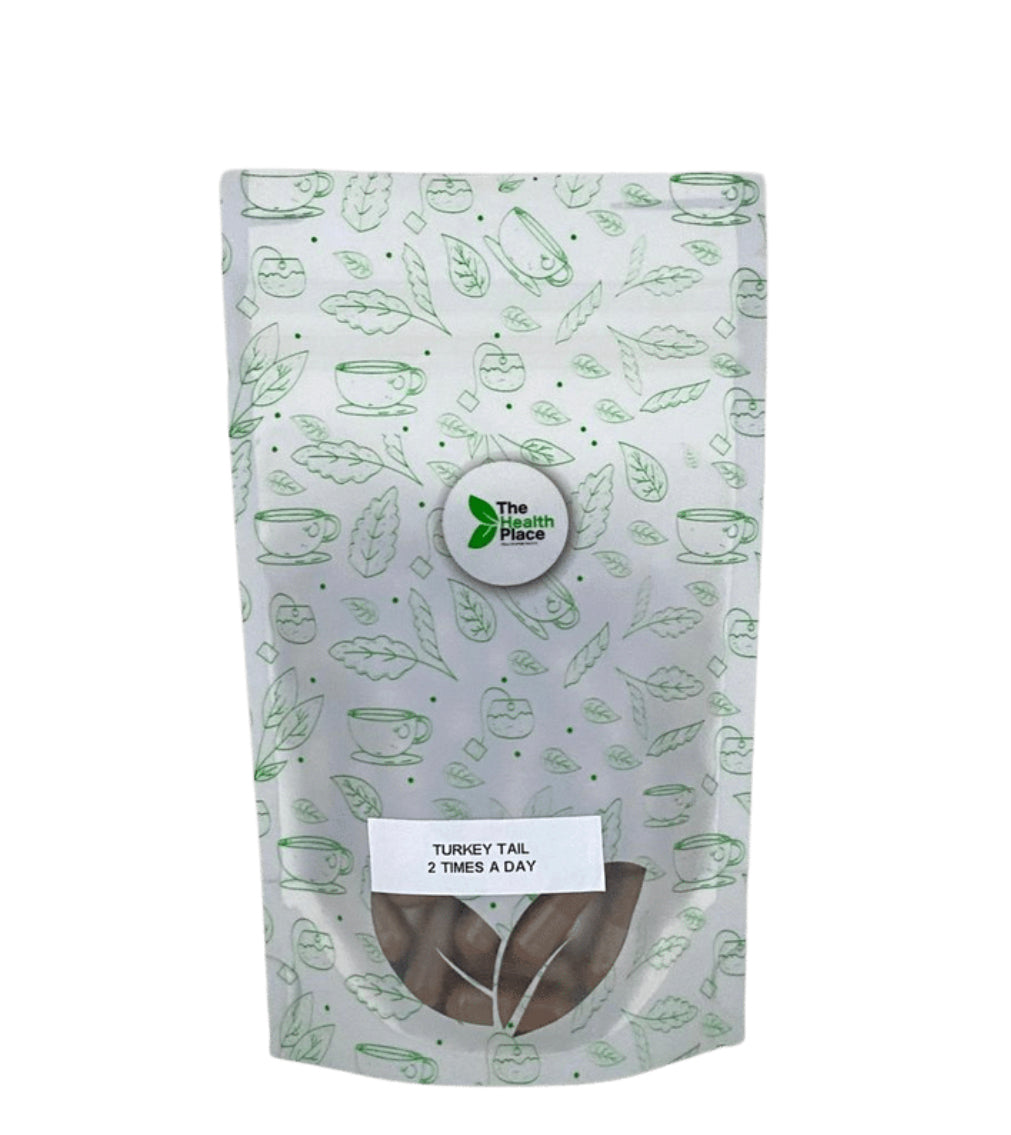 Turkey Tail Mushroom Organic- 50 Capsules 500mg each
Sale price
₦5,000.00
Regular price
(/)
---
Scientific Name: Coriolus versicolor.
Origin: USA

Medicinal mushrooms are types of fungi that contain compounds known to benefit health.
While there is an abundance of mushrooms with medicinal properties, one of the most well-known is Trametes versicolor, also known as Coriolus versicolor.
Commonly called turkey tail due to its striking colors, Trametes versicolor has been used around the world for centuries to treat various conditions.
Perhaps the most impressive quality of the turkey tail mushroom is its ability to enhance the health of your immune system.
Stress Relief Antioxidant 
Oxidative stress results from an imbalance between antioxidants and unstable molecules known as free radicals. This can result in cellular damage and chronic inflammation.
This imbalance has also been linked to an increased risk of developing health conditions, such as certain cancers and heart disease.Turkey tail contains an impressive array of antioxidants, including phenols and flavonoids that can reduce oxidative stress and inflammation.
Krestin (PSK) and Polysaccharide Peptide (PSP) are two types of polysaccharopeptides found in turkey tail mushrooms.
Polysaccharopeptides are protein-bound polysaccharides (carbohydrates) that are found in turkey tail mushrooms.
Both PSK and PSP possess powerful immune-boosting properties. They promote immune response by both activating and inhibiting specific types of immune cells and by suppressing inflammation.
Due to their ability to naturally strengthen the immune system, PSP and PSK are commonly used as anticancer agents in conjunction with surgery, chemotherapy and/or radiation in countries like Japan and China.
May Improve Immune Function in People With Certain Cancers
Research has demonstrated that turkey tail mushrooms may have antitumor properties, thought to be related to its immune-boosting effects.
This study found that PSK, the polysaccharopeptide found in turkey tail mushrooms, inhibited the growth and spread of human colon cancer cells.
What's more, a certain type of polysaccharide found in turkey tail mushrooms called Coriolus versicolor glucan (CVG) may suppress certain tumors. Read this ,this and this.
May combat human papillomavirus (HPV)
A study in 61 people with HPV found that 88% of participants treated with turkey tail and ganoderma
experienced positive results, such as clearance of HPV, compared to just 5% of the control group. 

May Enhance the Efficacy of Certain Cancer Treatments
Due to the many beneficial compounds it contains, turkey tail is commonly used in tandem with traditional treatments like chemotherapy as a natural way to fight certain cancers.
A review of 13 studies found that patients given 1–3.6 grams of turkey tail mushroom per day along with conventional treatment had a significant survival advantage.
The study showed that people with breast cancer, gastric cancer or colorectal cancer treated with turkey tail and chemotherapy experienced a 9% reduction in 5-year mortality compared to chemotherapy.
May enhance Gut Health
Turkey tail contains prebiotics, which help nourish the helpful bacteria in our gut.
This study in 24 healthy people found that consuming 3,600 mg of turkey tail mushrooms per day led to beneficial changes in gut bacteria and suppressed the growth of the possibly problematic E. coli and Shigella bacteria
A test-tube study found that turkey tail extract modified gut bacteria composition by increasing populations of beneficial bacteria like Bifidobacterium and Lactobacillus while reducing potentially harmful bacteria, such as Clostridium andStaphylococcus.
Having healthy levels of Lactobacillus and Bifidobacterium bacteria has been linked to improved intestinal symptoms like diarrhea, enhanced immune system, reduced cholesterol levels, lower risks of certain cancers and improved digestion.
Premium Quality
• Ingredients Imported 100% raw from the USA ✓
• Carefully packed in Nigeria ✓
• USDA Organic* ✓
• Non-GMO** ✓
• GMP Manufacturing ✓
All our products are 100% natural and processed in a FDA Registered Facility in the USA.
Statements regarding dietary supplements have not been evaluated by the FDA and are not intended to diagnose, treat, cure, or prevent any disease or health condition.
You should not use the information contained herein for
diagnosing or treating a health problem or disease, or for prescribing any medication. We recommend that you consult with a qualified healthcare practitioner before using any herbal products, particularly if you are pregnant, nursing, or on any medications.

We would love to hear from you

Do you have a question? A complaint?

Are we doing something really well? Or could we be doing something better? 

Contact us below and someone will get right back to you.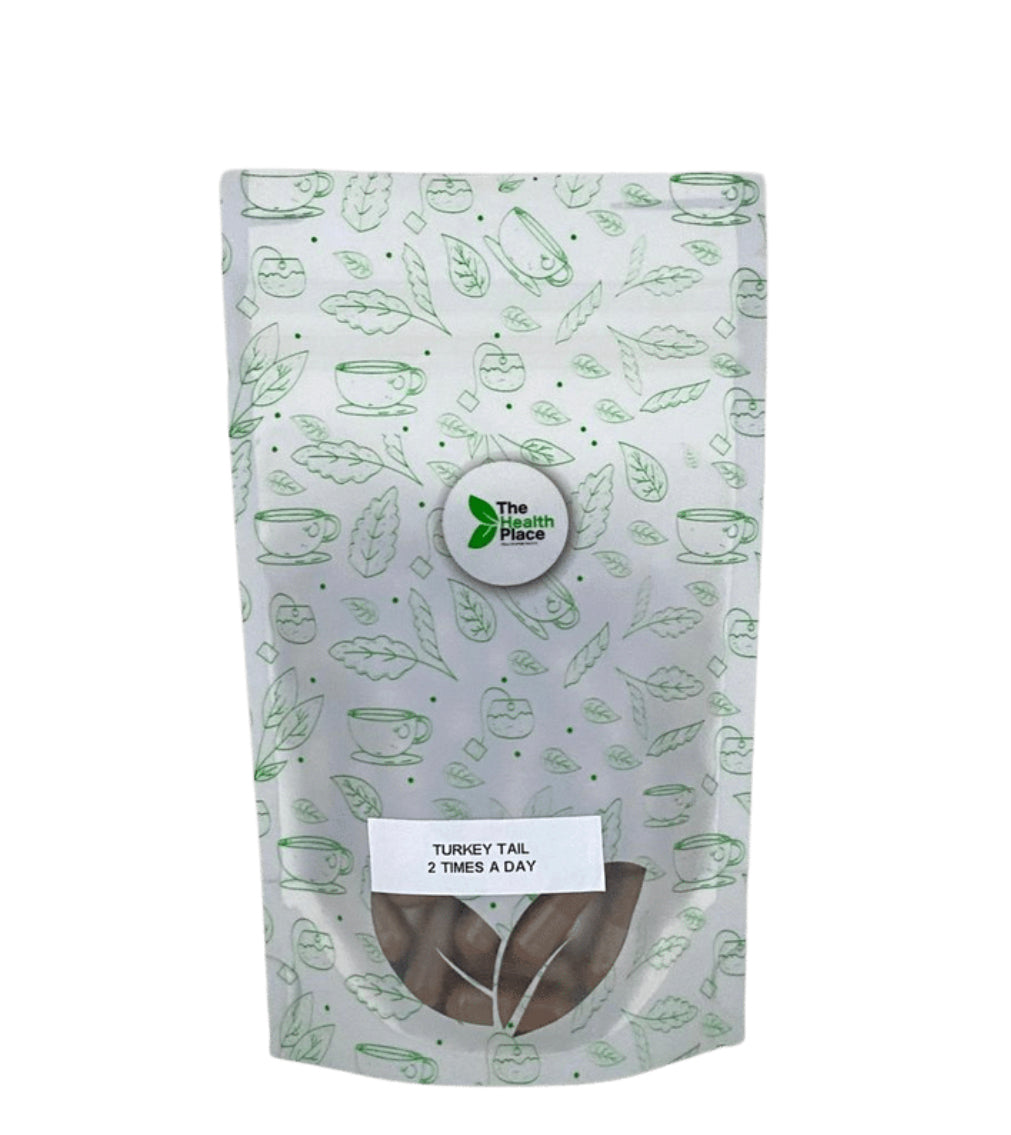 Turkey Tail Mushroom Organic- 50 Capsules 500mg each
Sale price
₦5,000.00
Regular price
Choose options