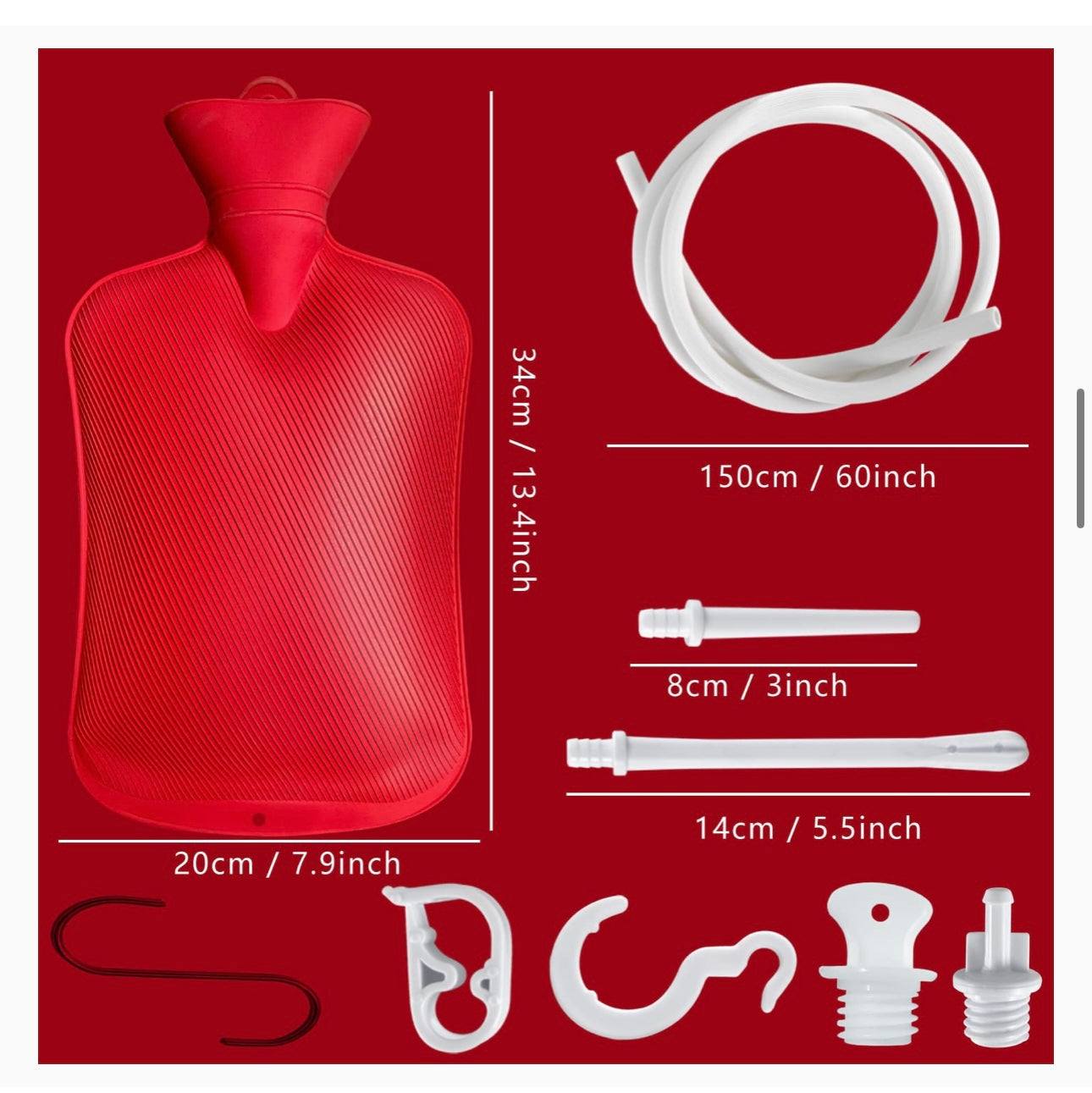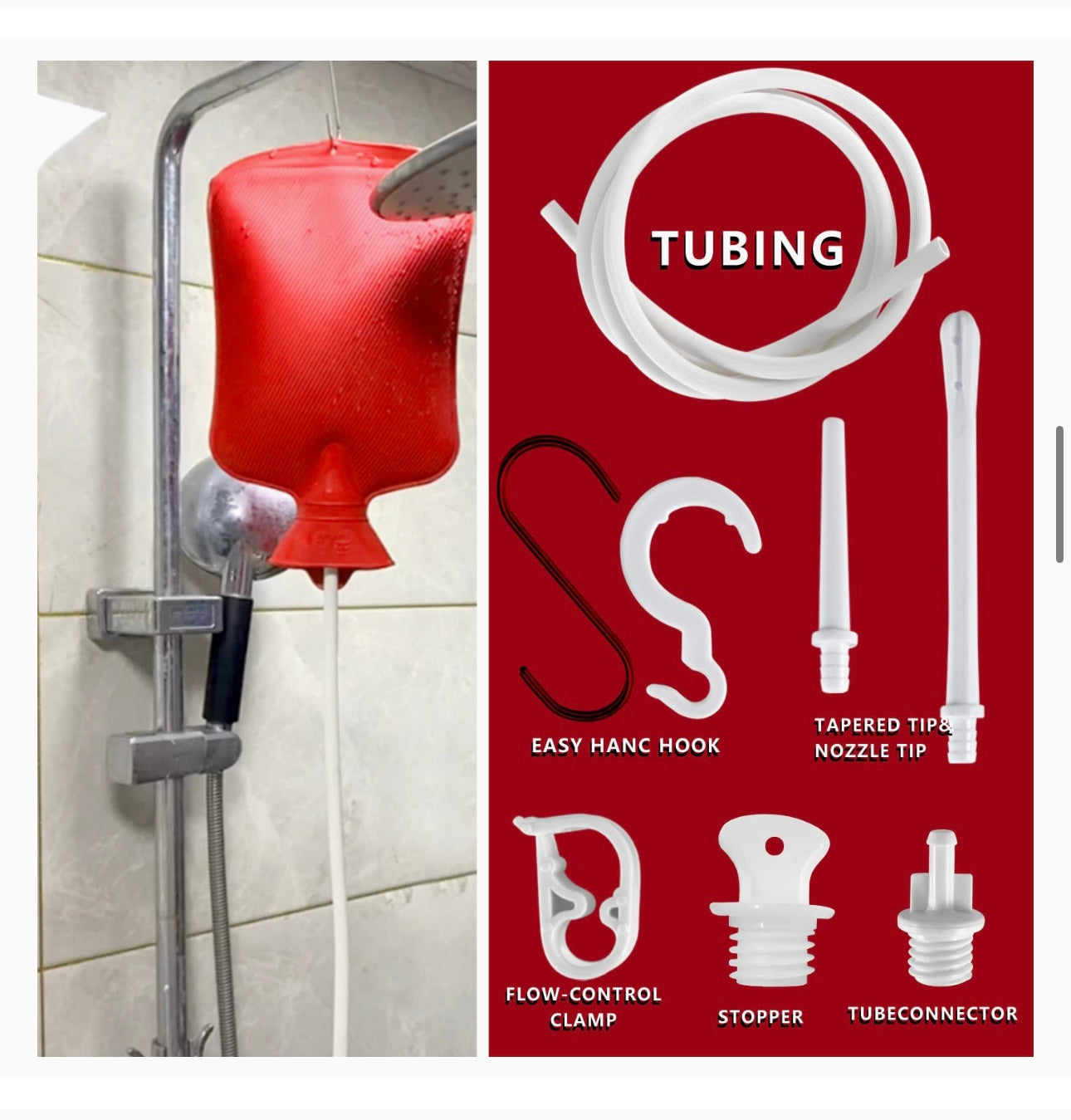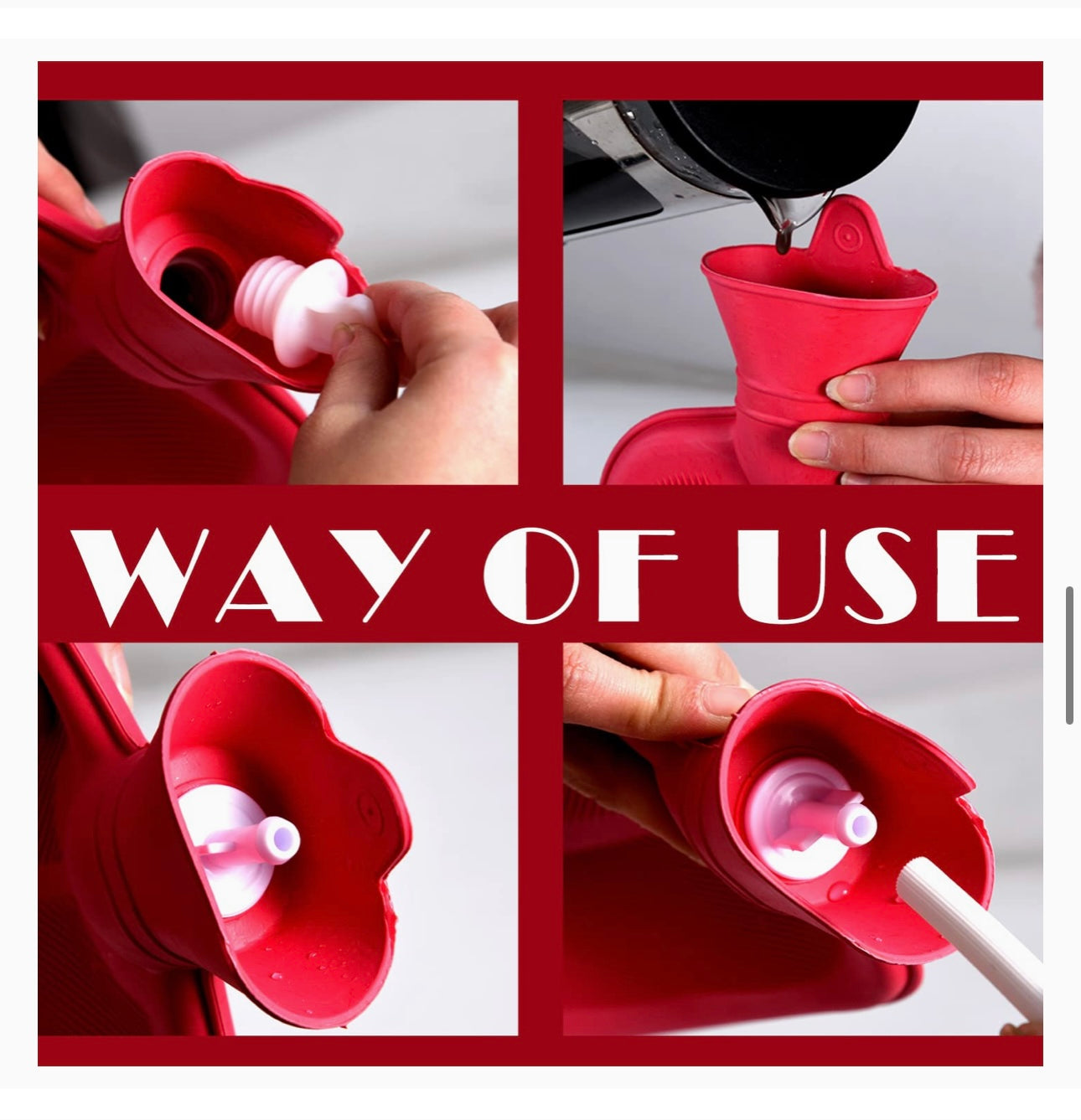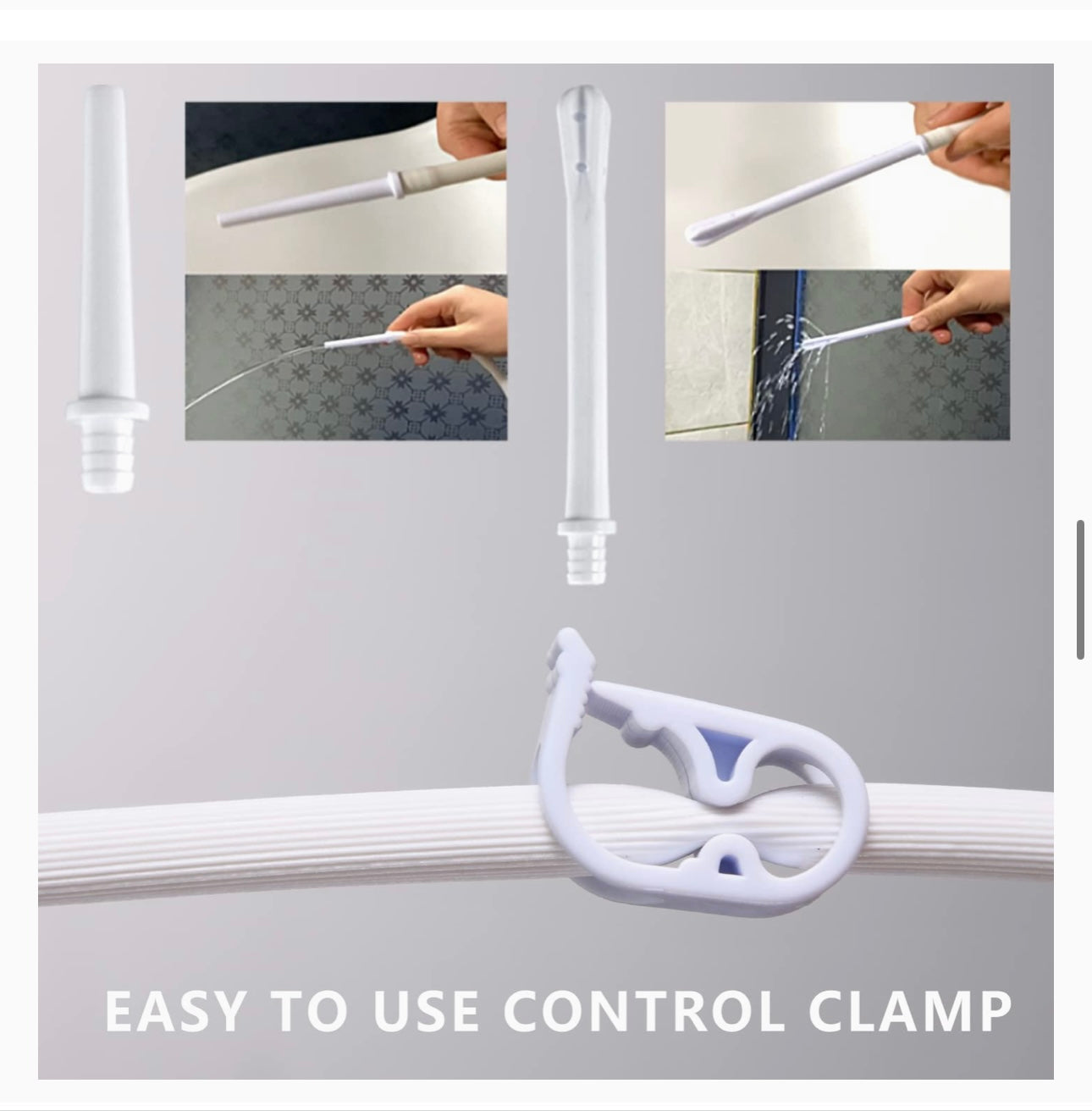 Enema Bag Kit for Colon Cleansing with Silicone Hose (2 Liters, Open Top) - Red
Sale price
₦16,000.00
Regular price
₦18,500.00
(/)
---
Our Enema Kit is Perfect for Coffee and Water Enemas: our enema equipment is ideal for home use in both men and women, and is suitable for all types of colonic hydrotherapy enemas including a water cleanse or coffee enema.
PREMIUM QUALITY COMPONENTS
Super flexible and thinner, medical grade colon tip for deeper enema sessions.
USAGE
Take out all the components of the enema kit from the package and assemble it.

Hang the enema bag on a hook, at an appropriate height.

Rinse the enema bag with warm water before using it for the very first time.

Fill the enema bag with your choice of enema solution, but make sure that the pinch clamp is closed when you do so.

Lie down in a suitable position, apply lubricant and insert the nozzle for about 3 inches. Allow the solution to flow in, hold it and then evacuate.

After the procedure, clean and store the enema kit as specified.
CLEANING INSTRUCTIONS
Disassemble the enema bag kit. Separate the tubing from the bag and the tip from the tubing. Wipe off any fluids visible on the outside of the bag or tubing.

Thoroughly wash each component of the enema kit with a solution of warm water and soap. Rinse the bag and other components under running water.

Air-dry all the components of the enema bag kit until they are completely dry (at least 8-10 hours). Store the enema kit safely in a clean and dry place. It is crucial to get the components completely dry or mold may start growing on your kit.
NOTE
Children, pregnant women and people with serious gastrointestinal diseases are advised NOT to use it.

To avoid any discomfort, always use a lubricant such as Vaseline or coconut oil on the nozzle. Stop the procedure immediately if you experience any discomfort.

If you are new to enema, try not to go for a higher volume enema instantly. Also, allow the enema solution to enter the body slowly and steadily.
Description
capacity: 2L (RED) accessory: 1 flow-control clamp, 60 inch Long Silicone Hose, 2 tips of different shapes, 2 hooks, 1 tube connector
Features & details
capacity: 2L (RED)

accessory: 1 flow-control clamp, 60 inch Long Silicone
Hose, 2 tips of different shapes, 2 hooks, 1 tube connector

Superior Quality: The enema bag is made of premium rubber

Multiple Uses: Enema Kit is convenient and comfortable equipment to have enema detox cleaning at home.

reusable: Entire Combination Kit is Reusable

We would love to hear from you

Do you have a question? A complaint?

Are we doing something really well? Or could we be doing something better? 

Contact us below and someone will get right back to you.

 
Enema Bag Kit for Colon Cleansing with Silicone Hose (2 Liters, Open Top) - Red
Sale price
₦16,000.00
Regular price
₦18,500.00
Choose options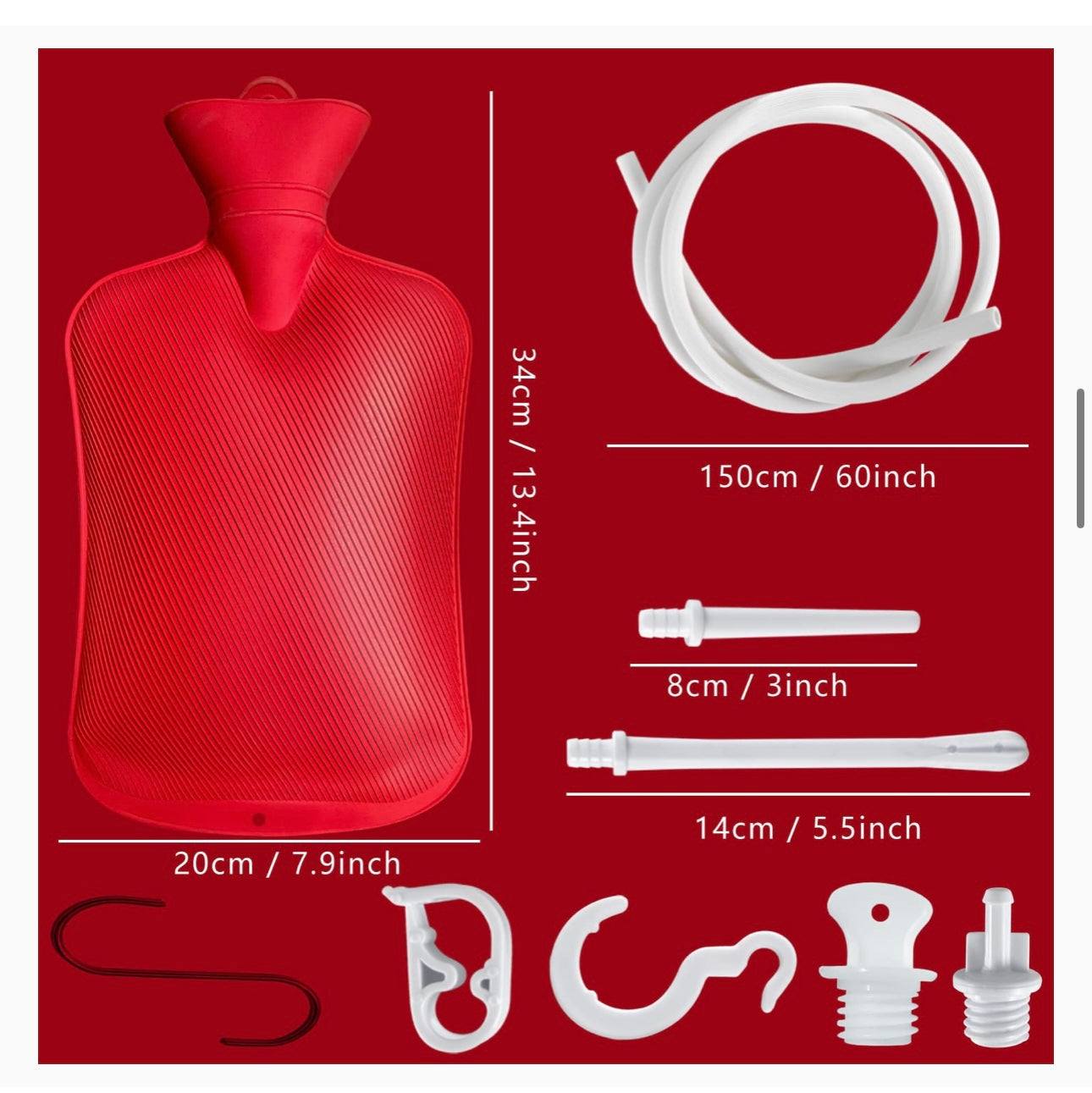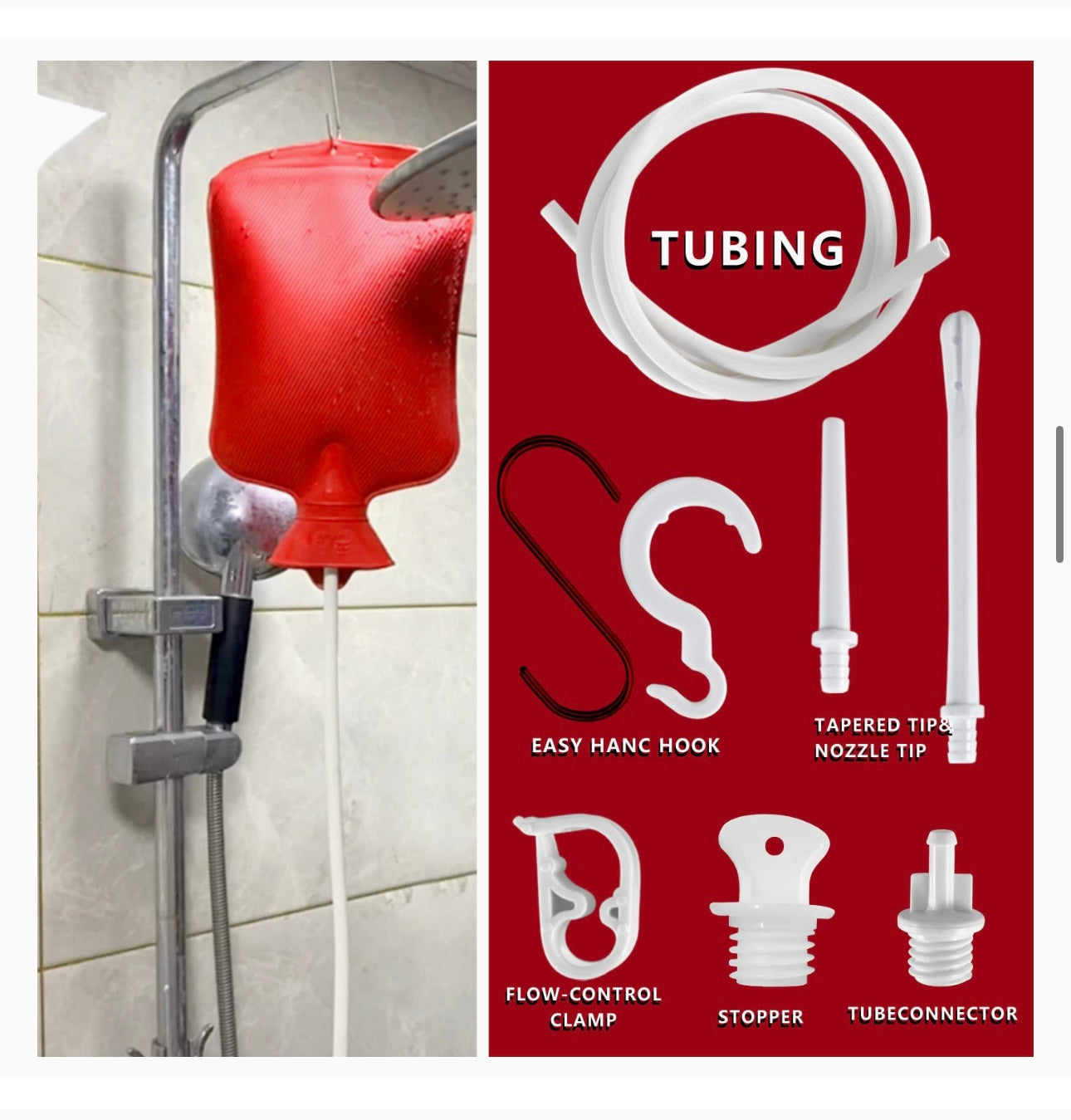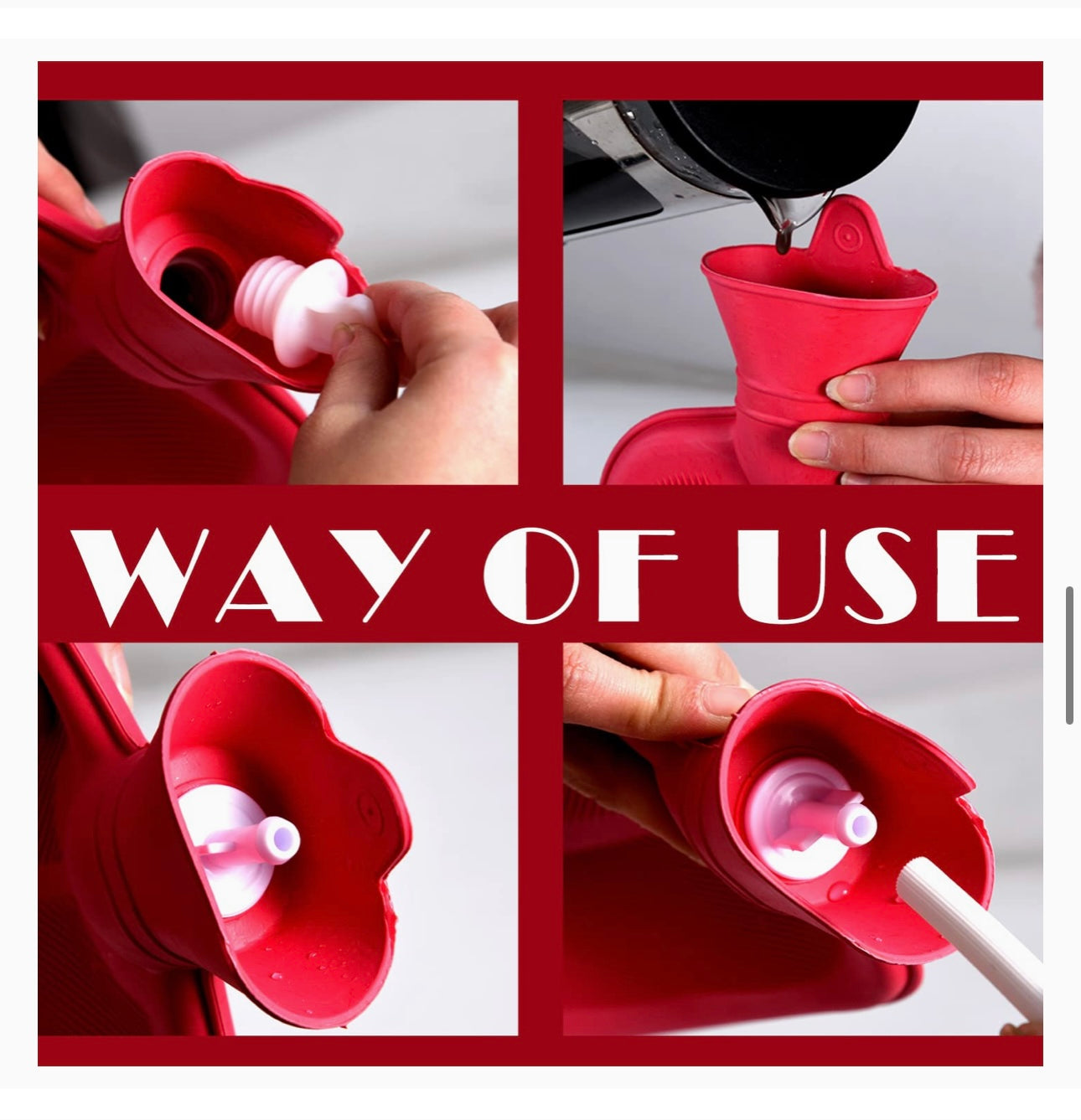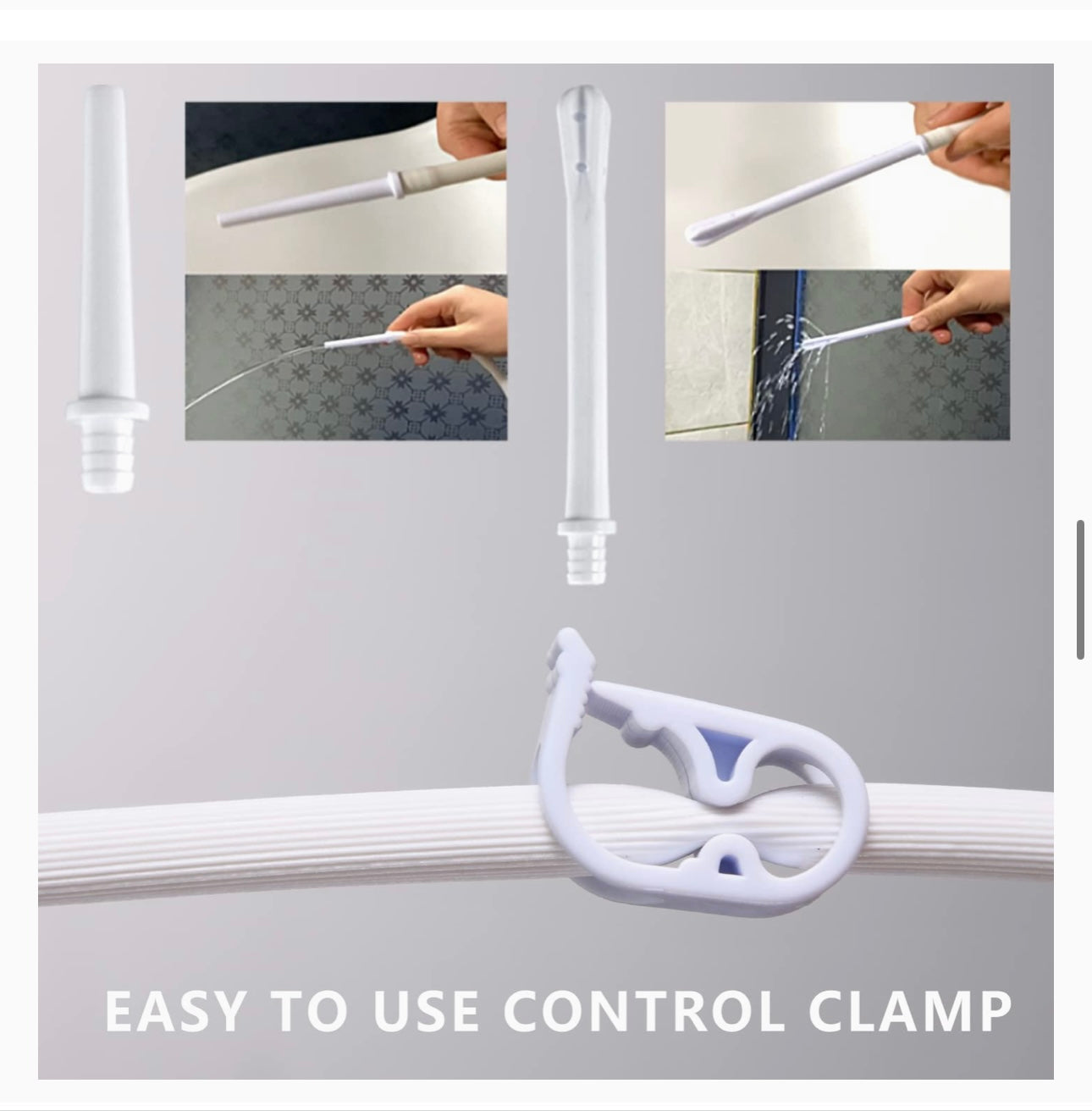 Sale price
₦16,000.00
Regular price
₦18,500.00
(/)
---
View details