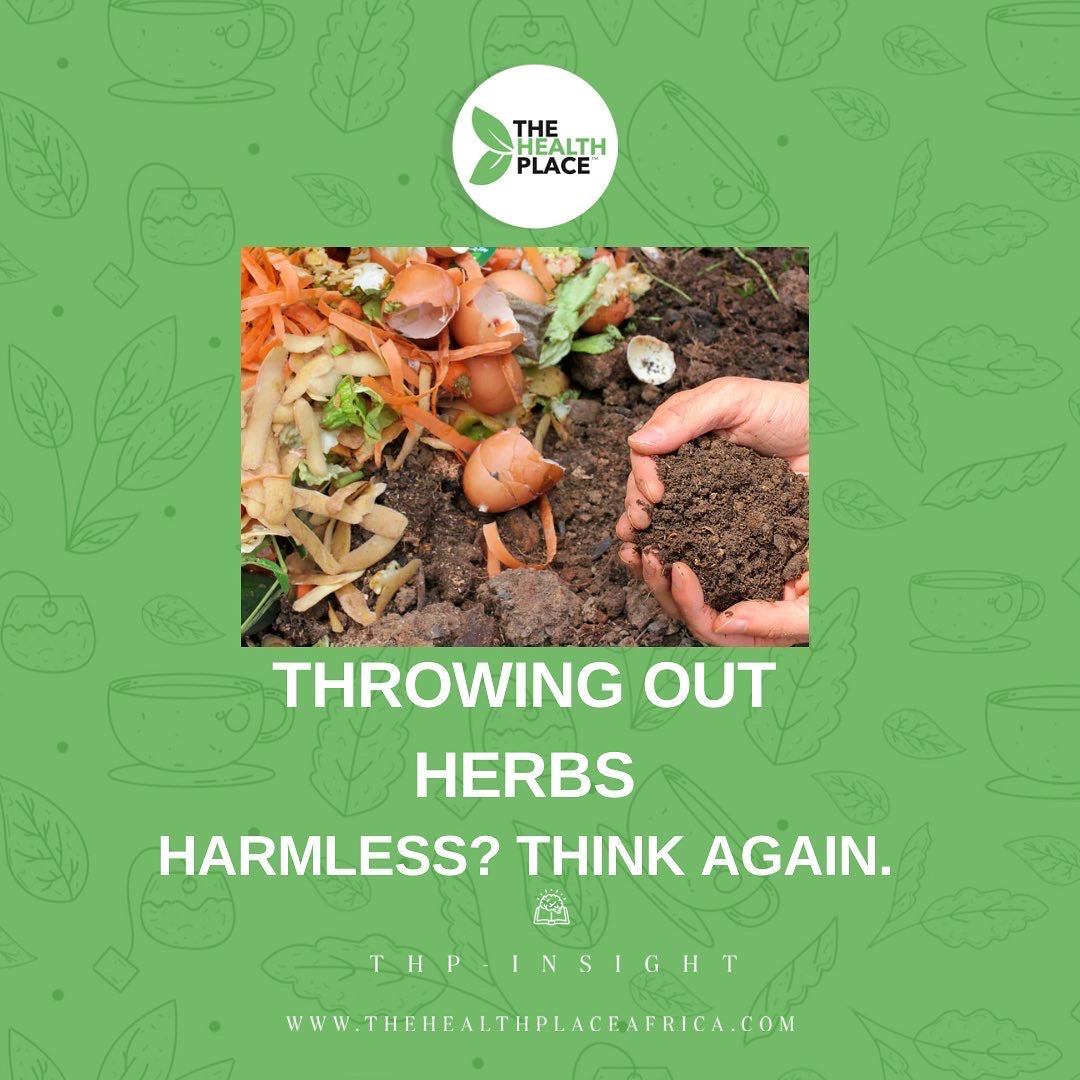 THROWING OUR HERBS- HARMLESS? THINK AGAIN...
Throwing out herbs and botanicals after their best before date is harmless, right? Think again.

Seemingly innocuous behaviors and practices
exacerbate the problem of food waste and loss.

Some are surprising, others counterintuitive.
Identifying these--and other-overlooked sources of food waste is an important step to building better consumption.

According to the FDA, food expiration dates refer to quality, not safety.

The same is true for "sell by, "best if used by" dates etc.

While these practices are imperative for best business practices and for the protection of consumers they also encourage food waste.

Botanicals DO NOT expire in the literal sense of it; however, they do lose their flavor and potency over time.

The degradation rate of herbs depends on a lot of things.

Typically botanicals are most potent within 2–3 years and even though we prefer them to be used around that time , it doesn't mean that after that time- they are "bad" and cannot be used.

When do I know it is time to compost?
1. If there is an odd smell coming from your botanicals.
2. There is mold in or around the botanicals.
3. The botanical has lost most or all of its original flavor and scent.
4. If there are bugs in your botanicals, it is time to compost

Can I drink my herb after the best before date?
For the most part, you can still drink it,
It may just not taste as potent. In fact, the "best by" dates on herbs refers more to flavor and potency rather than actual expiration.

This means that drinking herbs past its best before, or "sell by" date, isn't necessarily harmful.

kick-off your sustainability effort and compost herbs that you choose not to use again.
If you have a garden - you can compost them, you can also brew the teas, when cooled, used to water other plants and trees.

And do have a pleasant week ahead.
#thehealthplace #sustainability#savingtheearth #bestpractices#notofoodwaste #gratefulheart
We are pleased to announce that our probiotics are back in stock.Don't know about probiotics- stay with us. …Probiotics are made of good live bacteria and/or yeasts that naturally live in your body...
Read more
PEPPERY FOODS DO NOT CAUSE STOMACH ULCER.
For decades, spicy foods were blamed for painful stomach ulcers. People doubled over in pain were advised to cut back on fiery foodsIn the 1980s, however, that theory was debunked, as was the thou...
Read more