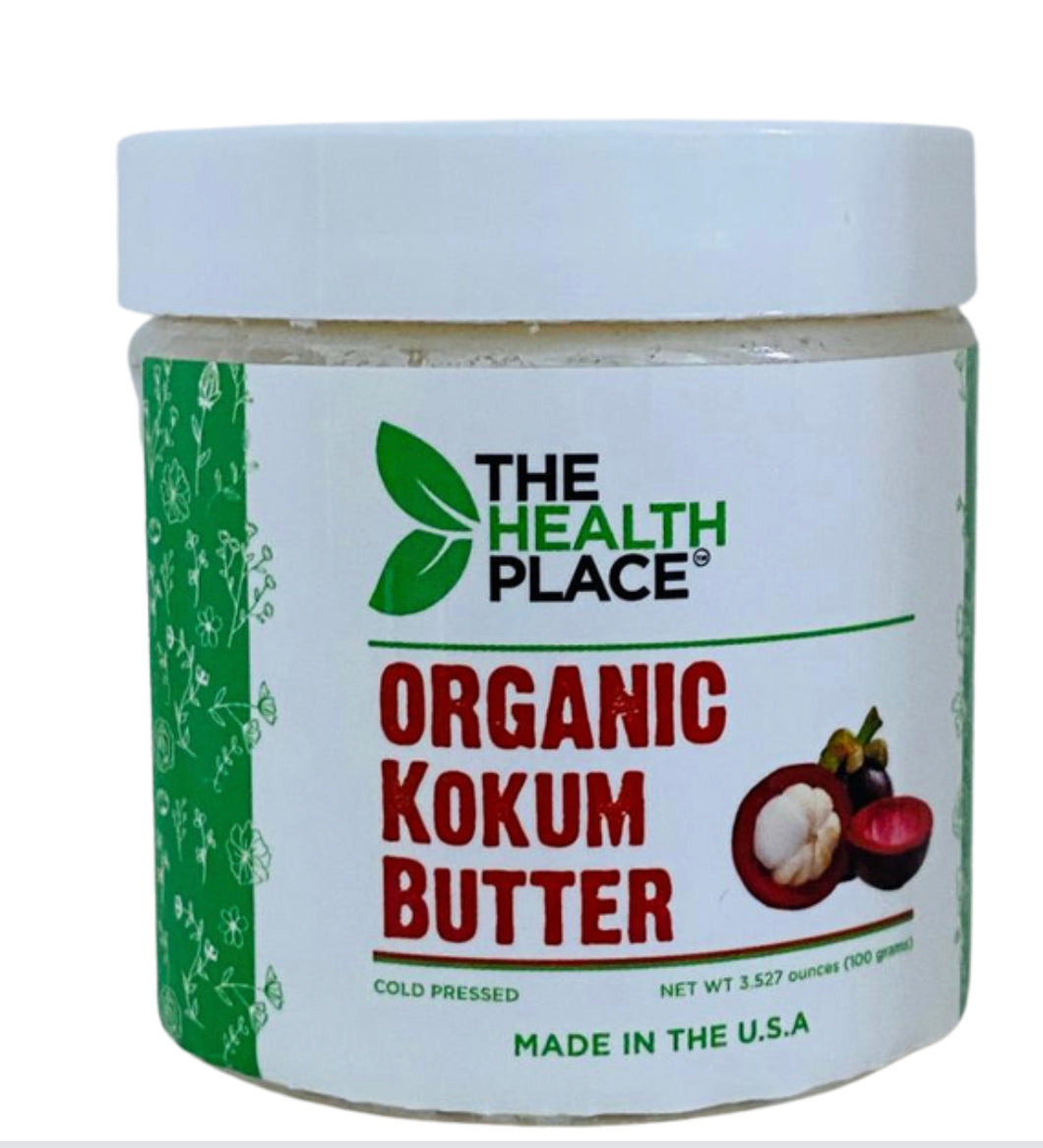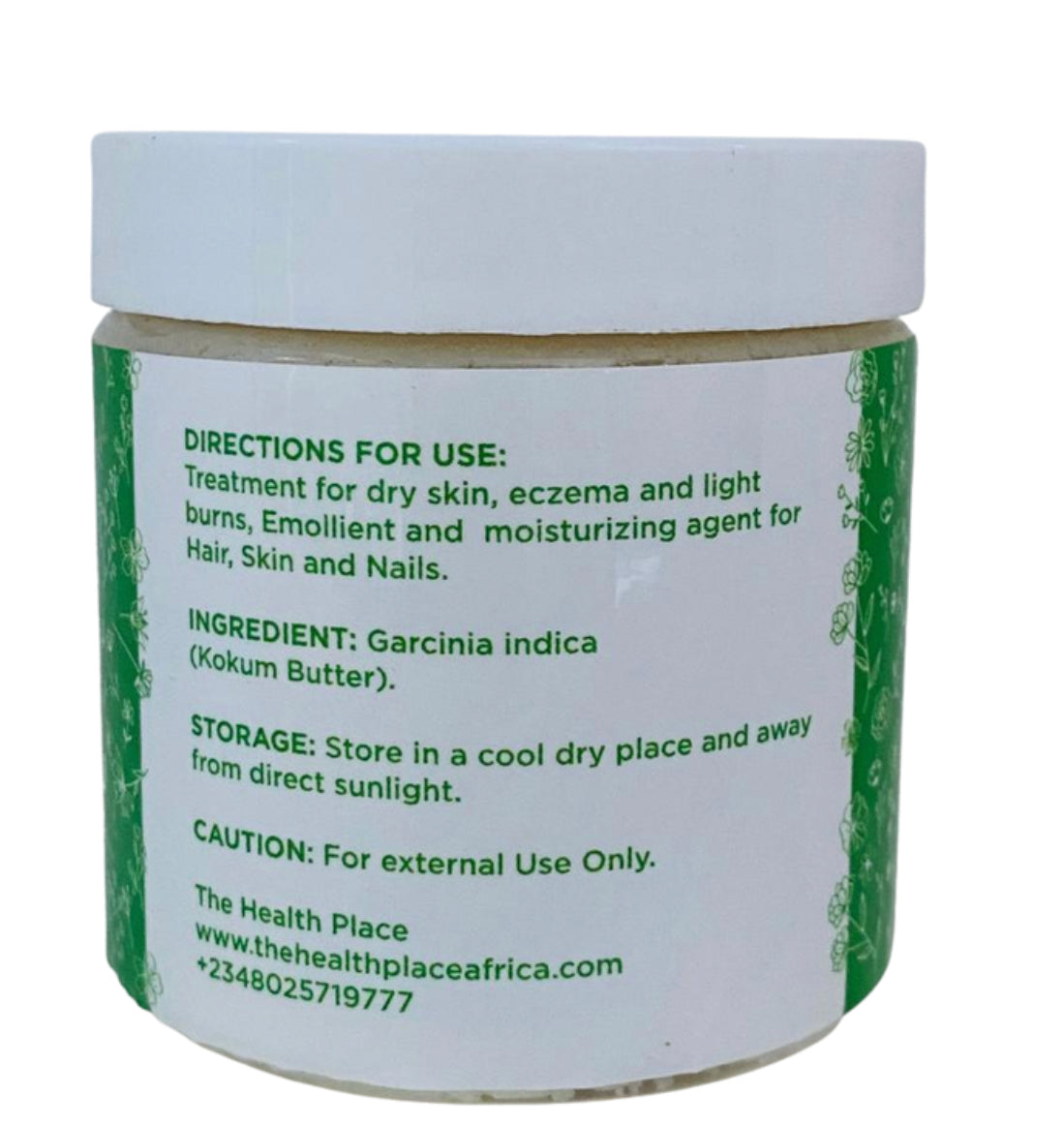 Kokum Butter Cold-Press- 100 Grams
Sale price
₦3,800.00
Regular price
(/)
---
Botanical Name: Garcinia indica
Method of extraction: Expeller Pressed
Origin: USA 
Kokum butter is derived from the Garcina Indica tree whose pulp was for many years used as an ingredient in several recipes.
It is a stable vegetable butter which remains in a solid state at room temperature, but immediately it comes in contact with the skin, it melts.
It is non-greasy and easily gets absorbed into the skin once it is applied. The smooth and dense texture makes it suitable for cosmetic, toiletry, beauty and confectionery applications.
It does not have a peculiar smell but works on the skin in excellent ways. Because it is a hard butter, it can feel a lot like cocoa butter but it's harder and flakier with emollient properties which gives it its high oxidative stability.
People often substitute one for the other because they both have uniform triglyceride composition.
It is important to note that Kokum butter is a tad dry, it is best to use this butter in combination with other oils and/or butters to make it more pliable and easy to use.
Most conventional drug store beauty products especially lip balm, body lotions and soaps make use of Kokum butter as the main ingredient because of its many desirable qualities.
This wonder butter can be used for a wide variety of beauty and cosmetic needs
Anti-aging properties
Vitamin E in Kokum butter helps the skin retain its flexibility and elasticity. Constant use makes the skin look young, healthy and wrinkle-free.
Also, the high presence of antioxidants in the butter gives it the capability to keep the skin hydrated, while also improving its tone; this sure leaves the skin looking beautiful and youthful.
Kokum butter is said to enhance the development of new skin cells. This way, wrinkles are kept at bay for as long as possible and there is a lower chance of developing premature ageing symptoms.
Chapped/Dry Lips
Kokum butter has deep moisturising properties which nourishes the skin. It is non comedogenic so it won't clog pores.
It helps the lips remain soft and smooth. The presence of Vitamin E helps heal fissures on the lips, hands, soles of feet and heal ulcerations all around the skin.
It works quite fast because it doesn't get easily stuck on the skin pores, rather it absorbs very fast. The Stearic acid content has firming properties so the skin is sure to look strong at all times.

Treatment of Cracked Heels
The moisturising nature of Kokum butter helps the skin around the heels smoothen out. The regular application of this butter at night will have the cracks disappear in a matter of days. It's best used after night bath or shower. When applied directly on foot sores, it can lead to quicker healing and skin restoration. The butter hastens the healing process of any type of cuts, wounds or bruises found.
Hair Growth
Kokum butter is excellent for overall hair care, hair growth, hair strengthening and even premature baldness. It aids cell oxidation which makes it easier for nutrients to be easily absorbed by the skin.It rejuvenates lost hair while preventing hair breakage. Kokum butter also strengthens the hair strands and increases its elasticity. It is ideal for scalp treatments as it provides a nourishing atmosphere for hair growth. Treating your hair with Kokum butter is essential as its restorative properties will help jumpstart the hair follicles on the head.
Also, regular application of Kokum butter to the hair can make it bouncier, stronger, thicker and less susceptible to split ends. Applying it to the hair can also effectively help manage frizzy and curly hair.
Sensitive, Damaged Skin
For those who have sensitive skin, Kokum butter is the best alternative. It helps rejuvenate damaged skin cells by working as a base to retain skin moisture.
It is also a surefire way to combat wrinkles, spots, scars and fine lines, especially those found around the face. In very extreme temperatures, this wonder butter protects the skin from the harsh effects of weather conditions while giving the skin a bright and shimmery look all day long.
Unlike other butters, Kokum butter won't leave you sweating because it is essentially light. The best part, is its lack of fragrance. It has no smell and works absolutely well with any skin or body type.
Simple and Easy to use
All you need is a whisk and a double boiler/simple bowl.
Melt the kokum butter and other desired butters, incorporate any oils you like and whisk this awesome product to perfection. 
For use in body butters, it should be melted first and mixed with other natural and virgin carrier oils.
It can be used in several applications: hair, lips, skin and body.
Premium Quality
• Imported 100% raw from the USA ✓
• Carefully Packed in Nigeria ✓

• USDA Organic* ✓

• Non-GMO** ✓

• GMP Manufacturing ✓

All our products are 100% natural and processed in a FDA Registered Facility in the USA. 

Statements regarding dietary supplements have not been evaluated by the FDA and are not intended to diagnose, treat, cure, or prevent any disease or health condition.


We would love to hear from you

Do you have a question? A complaint?

Are we doing something really well? Or could we be doing something better? 

Contact us below and someone will get right back to you.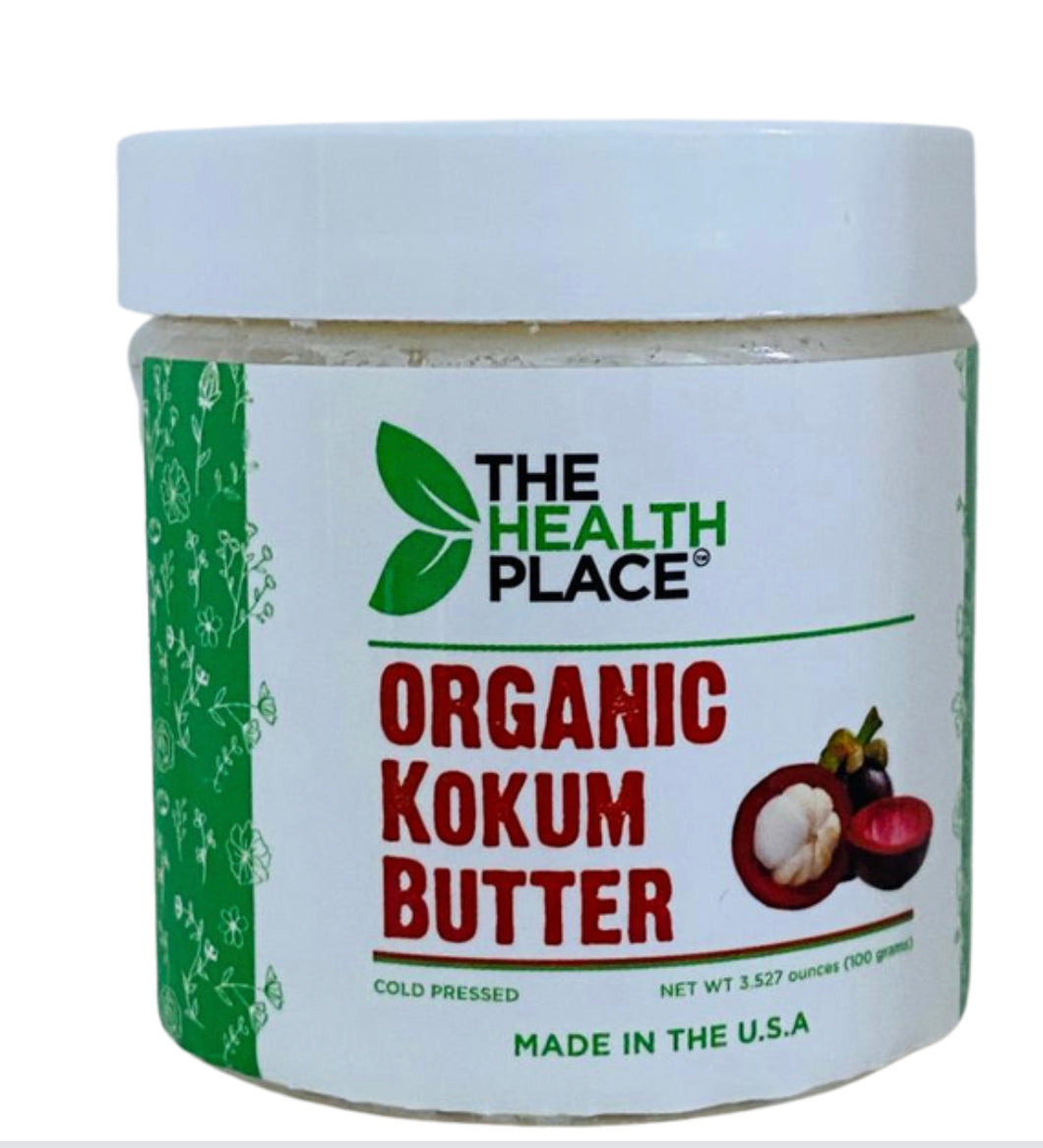 Kokum Butter Cold-Press- 100 Grams
Sale price
₦3,800.00
Regular price
Choose options